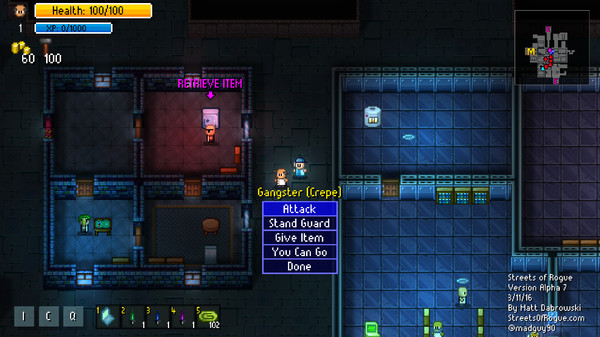 Like other games that have updated their version of Unity, Streets of Rogue [
Official Site
] will now get no input in fullscreen. Here's a quick fix you can do.
You can either run the game in Windowed mode all the time, or if your game is stuck in fullscreen add this to the launch options in Steam:
-screen-fullscreen 0
That will force it into Windowed mode. Then, once in-game, you can set it to fullscreen and it will work fine.
I do have to wonder what Unity has been doing recently to cause so many issues for Linux games. Black screens, no input and so on that have plagued a bunch of games that updated recently. Unity has done a lot for Linux gaming, but they need to seriously step-up their testing game with so many developers depending on them.
Some you may have missed, popular articles from the last month: