I was excited about RUINER [Official Site], as I'm sure many of you were also. It was originally announced the Linux support and now it's just strange.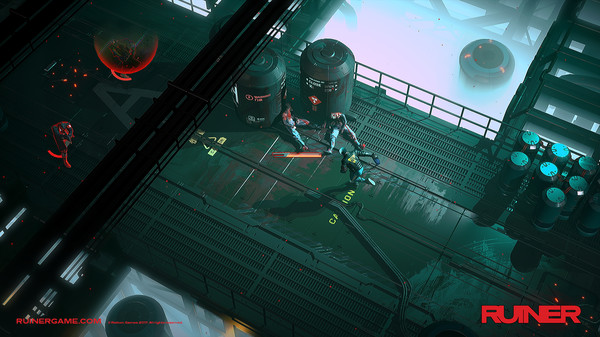 In their original announcement, that's still up unedited, it clearly says it's coming to Linux:
After more than a year of quietly making RUINER, we're ready to share a big announcement - Reikon Games is joining forces with Devolver Digital to bring RUINER to the world on PC, Mac, and Linux!
Then in August they said it was delayed:
Hello,
due to some technical issues we need to delay the Linux version of RUINER. So we are sorry to confirm that no day one release for Linux/Steam OS :(.

Sorry for that,
RUINERS
I reached out on Twitter yesterday, since both the developer and publisher had previously ignored all my messages elsewhere. They actually replied this time, but it wasn't good news:
Unfortunately, we do not plan Linux port anytime soon.

— RUINER (@ruinergame) September 14, 2017
I initially thought it was a PR response by someone who didn't really know what was going on. Now, it's even more unclear. I did follow that up, asking for more information since it was originally a confirmed platform. They didn't reply, in all fairness it's not a lot of time since I replied again, but keep reading.
Now we land on the latest post today on Steam, where they're now asking for posts in support of a Linux version:
Hey,

Could you do as a favor? If you are interested in the Linux port of Ruiner, write +1 under this comment.

Thanks,
RUINERS
So if you do want to see it on Linux, comment on that post (not here!).
Issues come up sure, but this is just silly now.
Thanks for the tip on the last bit, bingus!
Some you may have missed, popular articles from the last month: