The Linux beta of Arma 3 [Steam] is once again up to date with the Windows client at version 1.80 (meaning for now multiplayer with Windows gamers is possible), this also brings compatibility with the Tac-Ops Mission Pack.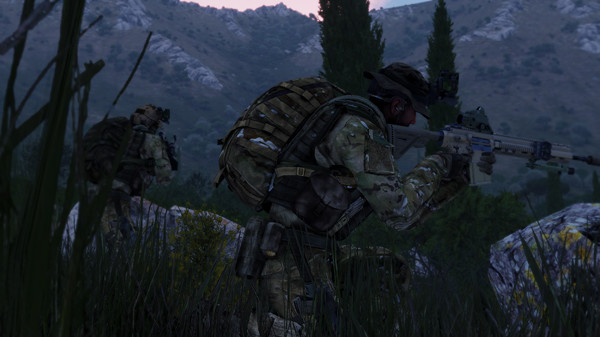 "Wait, what? Arma 3 isn't on Linux!"—yes it is. The Linux (and Mac) versions aren't advertised on Steam as they're considered "experimental ports" by Bohemia Interactive. The porting work is being done by Virtual Programming, with the Linux version usually updated once a new version is already out for Windows. Buying it on Steam will allow you to install and play it like any other Linux game. See more on that here.
This latest update to Arma 3 for us adds support for the Arma 3 Tac-Ops Mission Pack [Steam], which includes 3 Singleplayer Operations (spread across 7 missions) for the experienced Arma player. There's a lot of other changes too, which you can read about here. Most of the big stuff came in Arma 1.78 which we've skipped over to 1.80.
It's really good to see Bohemia Interactive continue to contract Virtual Programming to keep the ports updated, I know plenty of people who've had a lot of fun with them. Even I've recently come to quite enjoy it and I would never have if it wasn't on Linux.
Some you may have missed, popular articles from the last month: