After waiting quite some time and a fair bit of silence from the developer, Super Cane Magic ZERO a very quirky action-RPG has left Early Access. Note: Personal purchase.
Developed by Studio Evil, with character designs from Simone "Sio" Albrigi everything about it is completely ridiculous. The characters you can pick, the NPCs you meet, enemies and the items you find are all crazy. Super Cane Magic ZERO is so far away from being serious it's pretty refreshing and quite amusing.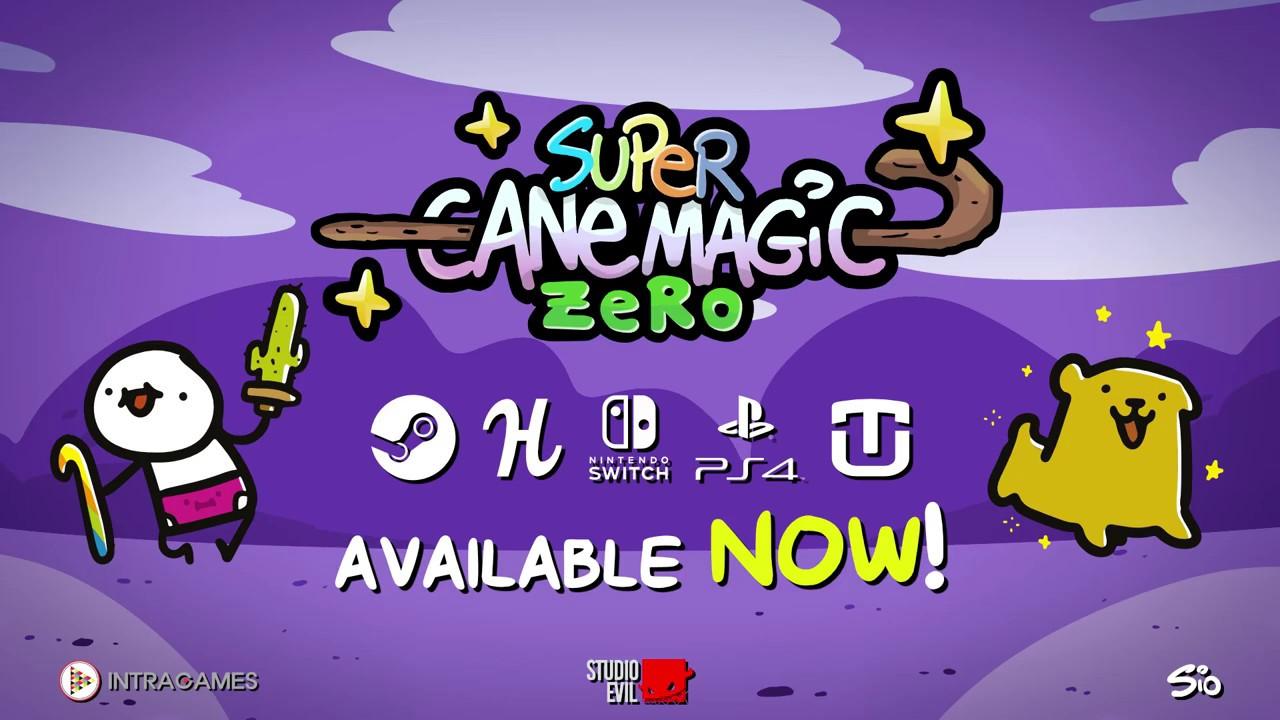 For anyone that played it previously, you should find the experience a bit more streamlined. They overhauled the tutorial, the levels aren't so long as they rebalanced them into "smaller and more interesting spaces", the combat was also tweaked not to be as chaotic as it was before while still remaining a challenge, a quest log to stop you getting lost was added in, the in-game interface had an update to look better and so on. Basically, it's a massive update that's worthy of a full release.
The only issue I really have with it, is the controller support. It works fine with the Steam Controller out of the box but instead of seeing the proper button prompts, it says things like "CONT_Button 1". Pretty minor, easy enough to figure out but still could have been done a lot better.
For those who enjoy playing with others it has local co-op for up to four people to play together, as well as arena battle modes which are also pretty amusing. It's fun by yourself, others aren't needed to enjoy it but I will say that it's even more hilarious to play with others. I've put a number of hours into it and I absolutely love it, worth picking up.
Available now on Humble Store and Steam.
Some you may have missed, popular articles from the last month: