Some thoughts on Risk System, a high-speed shoot 'em up that requires you to fly real close to enemy fire. After writing very briefly about the release before, I spoke to the developer who provided me with a key to check it out.
I really did almost entirely miss the release, scanning over emails and store pages, I initially clicked right past it thinking nothing of it. I've played so many shoot 'em ups in the last few years, I wasn't really in the mood for another. What a fool I was then, as Risk System is not only incredibly stylish it also has some awesome action.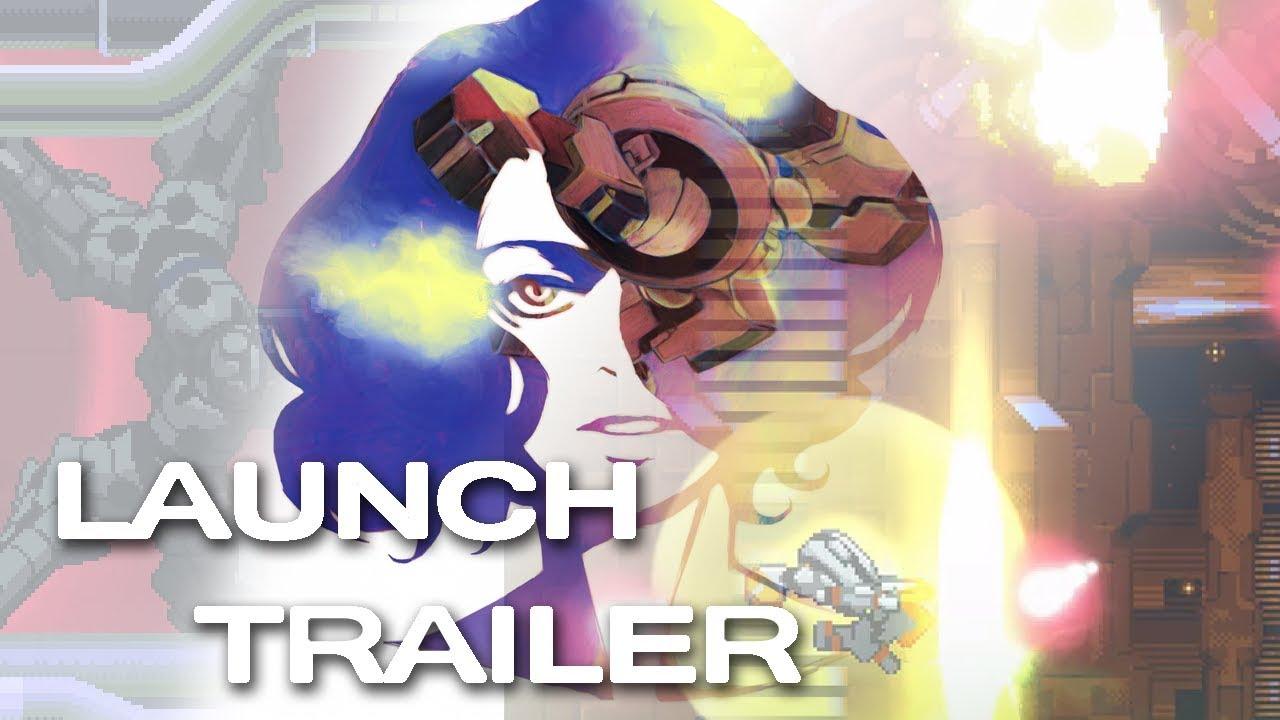 The setup is like most other arcade-styled shoot 'em ups, it's a side-scroller with all sorts of enemies firing everything they can at you to stop you. Unlike most shoot 'em ups though, you're not just trying to dodge enemy fire and return the favour. Your ship is equipped with a super-weapon, which charges up by you flying so close to enemy fire you need to watch the paintwork. Once charged up, it lets you really unleash hell on everything and it's completely nuts.
Like a good shoot 'em up, it's challenging and some parts can be frustrating but it's also highly addictive thanks to this. The challenge is amplified by the need to dodge by doing barrel rolls as some enemies can lock on, while you also need to watch other enemies coming up real close to you so it becomes pretty frantic.
What's slightly odd about it is the story, it feels like you've sort-of walked into a movie theatre after it's started. I loved the way it was done though, very charming thanks to the crisp visuals and a little voice acting too.
Currently, one major problem in the game is an issue in their game engine (GameMaker), where it will run ridiculously fast and be unplayable (same happens in multiple other games like Forager and Chronicon). There's no Vsync toggle in-game, but thankfully you can use libstrangle and force it to 60FPS to get it working nicely. Once you have it installed, set this as a launch option:
strangle 60 %command%
Their level of care and attention towards the Linux version is great too. Not only are they trying to improve compatibility (along with fixing the above issue), they're even announcing it to help other developers a little too. Newt Industries are a developer to watch, can't wait to see more from them.
Newt Industries have been able to do something a lot of shoot 'em ups fail at—being unique. While the changes aren't huge, the risk mechanic alone makes it a thoroughly fresh experience. You can find Risk System on Steam and itch.io.
Some you may have missed, popular articles from the last month: