Things seem to be going quite well for AMD lately, as they just posted up their financial results for Q3 and thanks to 7nm Ryzen, Radeon and EPYC processor sales they're looking good.
According to their press release, this is the strongest quarterly revenue since 2005 and their highest quarterly gross margin since 2012. Some key points:
Revenue was up to $1.80 billion, up 9% from the same quarter last year
Net income was at $120 million up from $102 million a year ago
Computing and Graphics revenue was $1.28 billion, making it a 36% increase from a year ago they say is mainly driven by "increased Ryzen client processor sales"
This is what happens when you put out processors that focus on core count as well as closing the performance gap with Intel. They're finally giving us processors we actually want to go out and buy.
Additionally, it seems more people are coming up against the issue with Ryzen 3000 processors having a microcode bug with their random-number-generating RDRAND. Phoronix actually reported on this back in July, with Ars Technica now also having issues with it as some motherboard manufacturers still haven't added the fix into a BIOS update. If you have a newer Ryzen processor, it's worth looking into.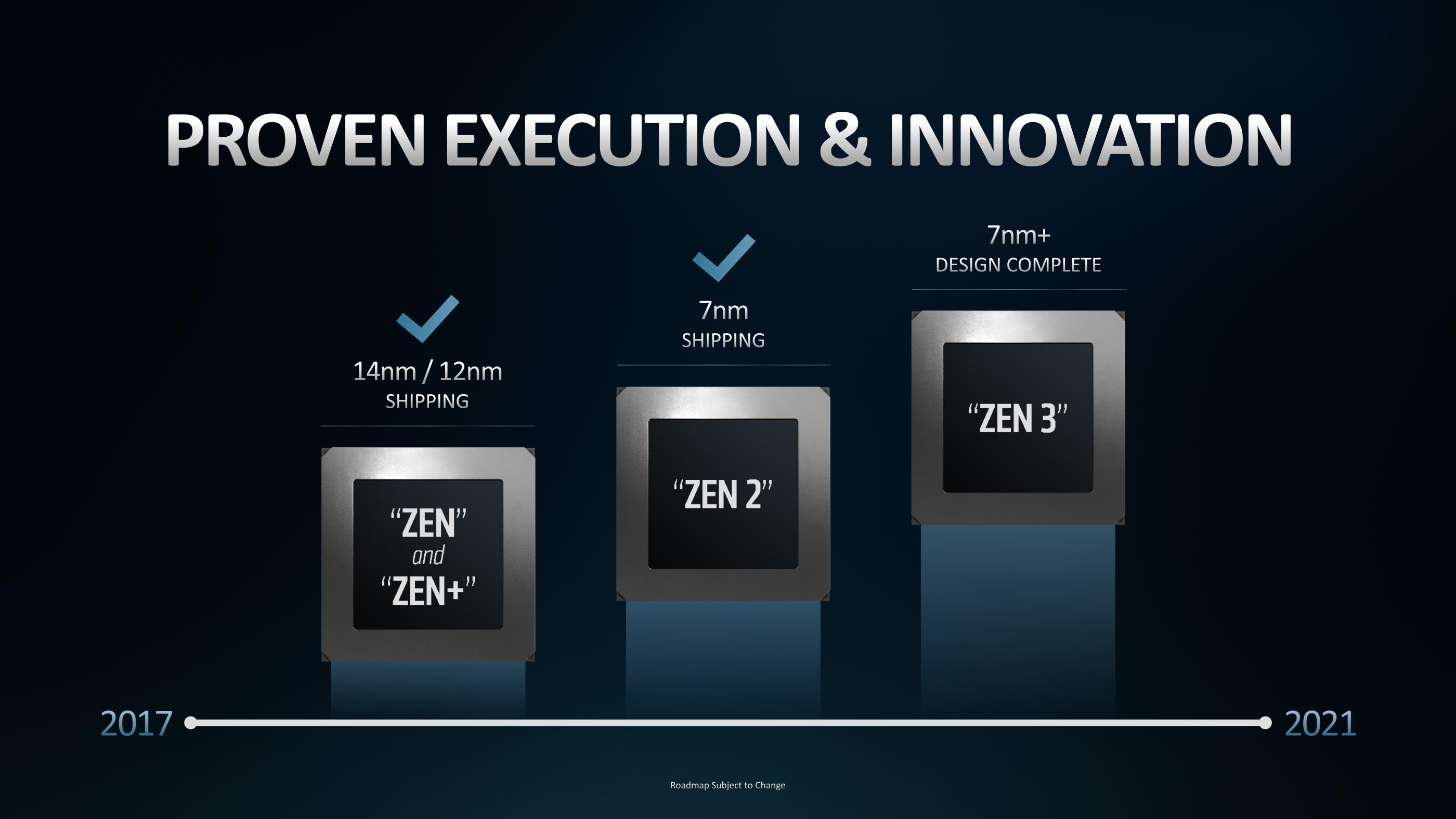 Source: AMD Press
On top of that, Zen 3 is design complete with Zen 4 and 5 currently in the design phase as confirmed by the AMD CTO, Mark Papermaster, during their AMD EPYC Horizon Executive Summit. Watch from here for the confirmation on that.
Some you may have missed, popular articles from the last month: