After recently giving some first impressions of Stadia, mostly played on a desktop with Manjaro Linux I've done some additional testing with plain Ubuntu and the experience is just as good.
While in the previous article I did note about testing on Kubuntu as well, that was quite an older install. Today, the testing unit, a Dell Inspiron 5558, was wiped with Ubuntu 19.10 installed and all updates run. From there, plain Google Chrome was installed and it runs without issues.
However, if you're after Chromium on Ubuntu it's now using a Snap package (even when installed via apt—more on that here). This didn't have USB input hooked up for the Stadia Controller, so I personally spoke to Canonical today and after a little testing the Chromium Snap has been updated making it even easier to use. If you prefer Chromium over Google Chrome, once installed on Ubuntu you can just run this in terminal to hook it up too:
snap connect chromium:joystick
At some point the above will be done automatically, until then you need to do that simple command.
You should now be good to go and everything works as you would expect even on a very fresh install of Ubuntu 19.10. You can see a really rough video of it in action over Wi-Fi on our YouTube*.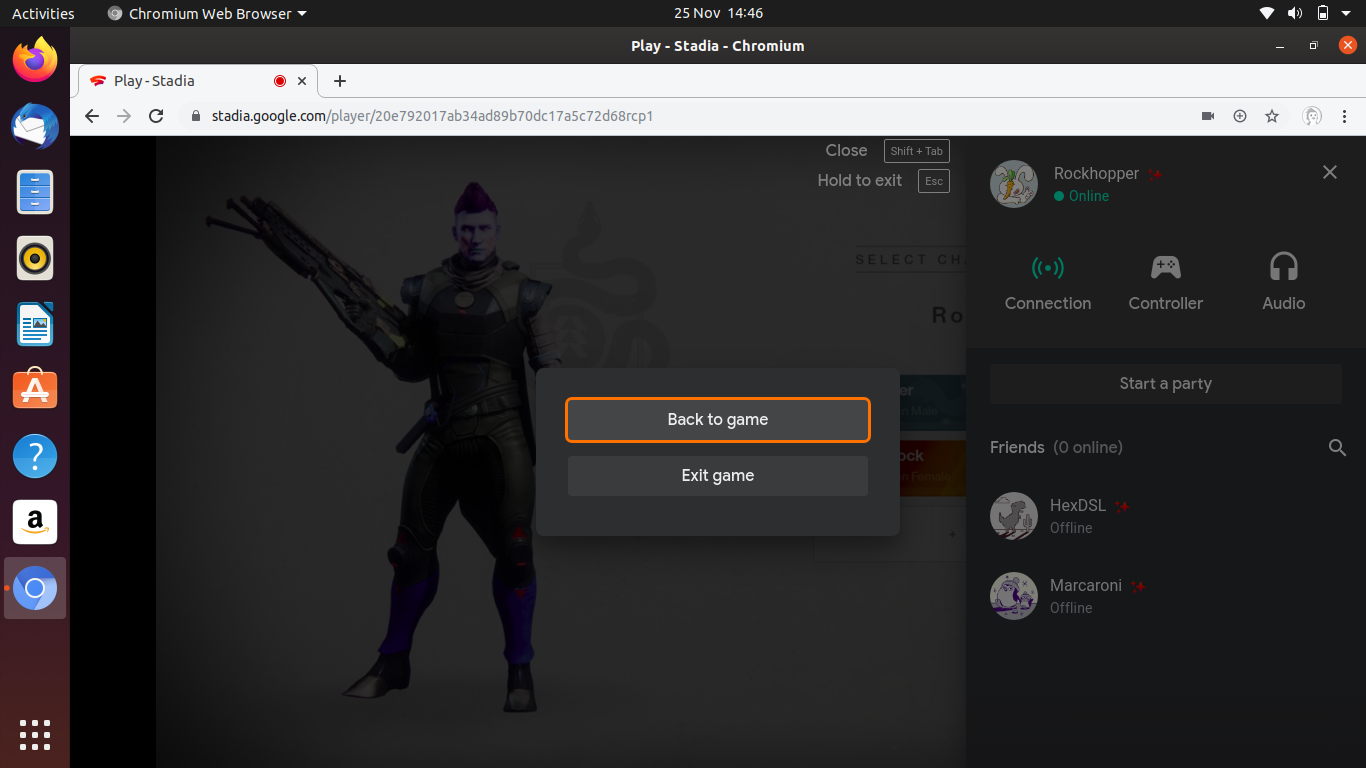 We're certainly not alone (#1,#2,#3,#4,#5 and so on) in having a good experience on Linux with Stadia, but as always with something so new that also depends on a good internet connection the experience can heavily vary. There are people not having such a good experience too of course.
Something else you might want to try, is to disable extensions like ublock for Stadia. While it hasn't caused issues for us, it has for others dropping their performance with it working great when Stadia is whitelisted.
As a reminder, Stadia is currently limited to Founder and Premier packs, with the Stadia Base service going live for everyone in early 2020.
*We've ordered a capture card, to make doing external captures like this possible in higher quality. A decent camera is also now high up on the list.
Some you may have missed, popular articles from the last month: