Want to create your own seriously retro games? The free and open source GB Studio can certainly help you to do that.
A fun recent discovery, GB Studio is a cross-platform visual creation tool that lets you use drag and drop style functions (rather than line by line programming) to create games. Unlike other game engines, GB Studio is firmly aimed at retro enthusiasts so you can export games made as a ROM for the Game Boy and also to be played on the web. So games can be played on an actual Game Boy with a flash cart.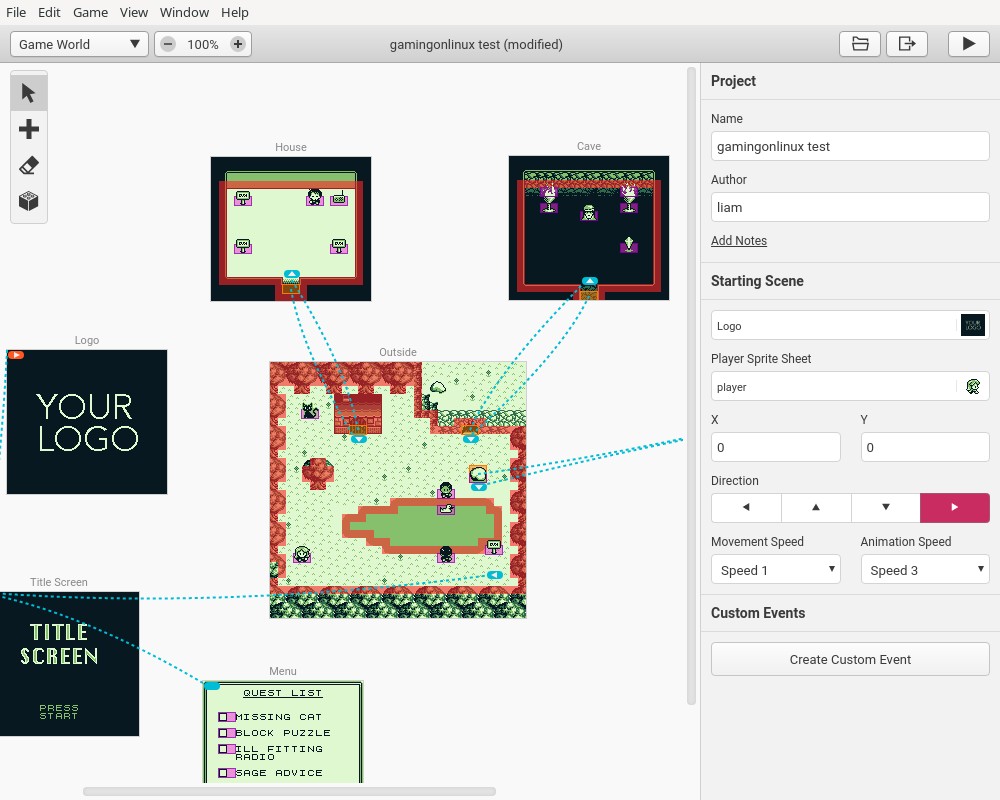 It's open source under the MIT license with the code up on GitHub. The developer, Chris Maltby, has a lot of fun plans for it and it's great to see such tools not locked behind a paywall. However, if you wish them to keep developing it, donating would be a good idea.
Earlier this month, a big new release went up adding in colour support, local variable, custom events, menus and quite a lot more.
Find out more on the official site, donate and download on itch.io.
Some you may have missed, popular articles from the last month: