Any tool that makes it easier to play older Windows games on Linux deserves some praise, and none more so than Lutris in my book. But...have you tried running a really old game and found that it is hilariously minuscule on your fancy modern HiDPI monitor? Resolutions which are commonplace today were not even dreamed of back in the 1990's. Take a game like Space Cadet, the classic pinball game many of us spent an embarrassing amount of time with.

3D Pinball for Windows – Space Cadet
This game was originally bundled with Microsoft Plus! 95, a sort of enhancement pack for Windows 95. We're talking 1995 here, 25 years ago at the time of writing. Colloquially known as Space Cadet pinball, the actual title is 3D Pinball for Windows – Space Cadet and is essentially a single pinball table rewrite of the original game Full Tilt!, using mostly the original art.
Note: I will not include any links nor instructions how to obtain a copy of this game.
Running "Space Cadet pinball" in Lutris is as simple as adding the game, using any recent Wine version. I personally recommend using a separate Wine prefix for each game. There are any number of instruction videos available on this topic if you're unsure how to do that, but know that all the default settings are fine as-is in Lutris.
The game runs without fuss and looks something like this on a modern Linux PC. You may have to zoom in a bit to see it! Screenshot resolution is 3440x1440.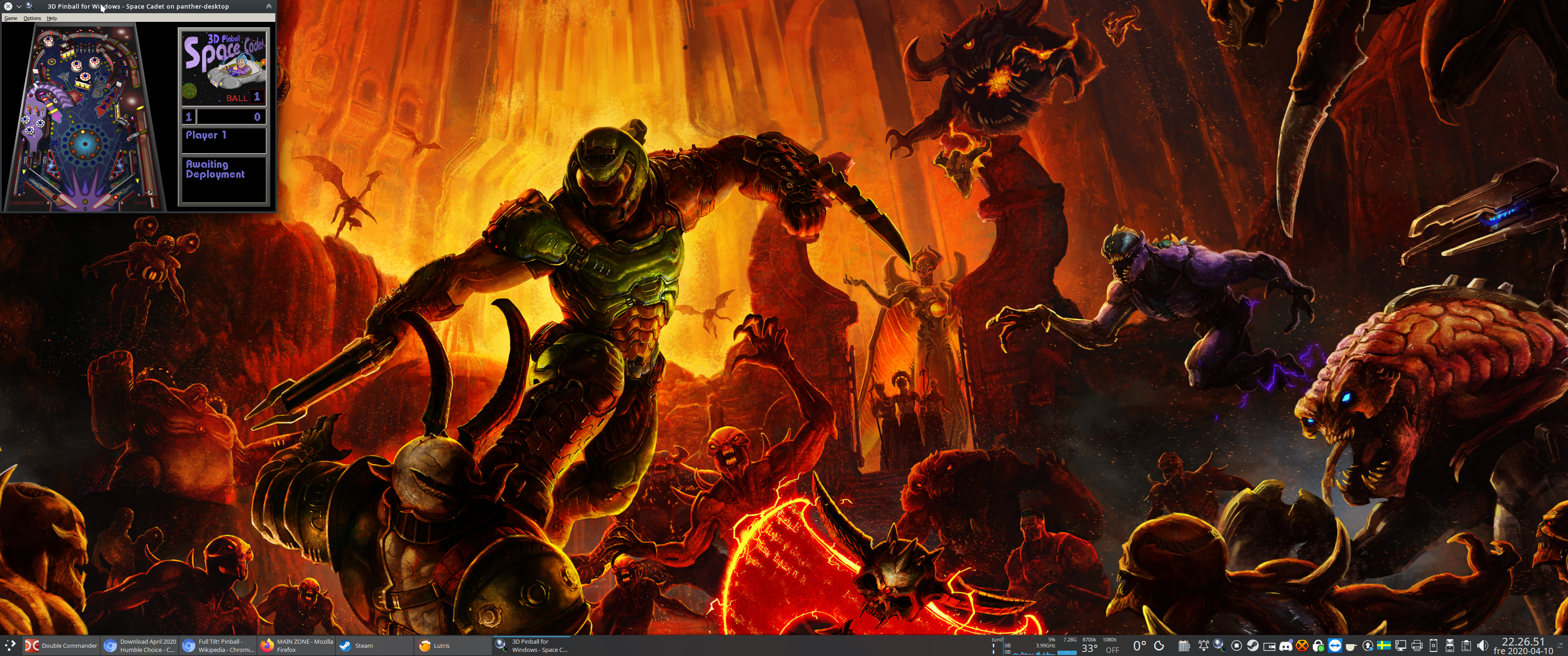 What is this, a game for ants? Although Lutris has some tricks up its sleeve, virtual desktop does not help, and running the game in fullscreen doesn't make it any larger. Xephyr is a possible solution but since it also requires extra packages and is a more complex solution, I have something else in store for you.
Enter xpra
Very simplified description: xpra is a clever little thing that allows you to run an application in an X server inside another X server. It can do this locally or remotely, which may interest some of you, but we're only interested in upscaling a tiny window this time.
We'll use the excellent script run_scaled by kaueraal and install it systemwide for your current user. This way you can use this script for any other game as well.
These instructions are specific to Debian, if you're using a Debian based distro like Ubuntu or derivatives thereof, you should be good to go. Others may have to adapt the instructions to their distro of choice.

Instructions
sudo apt install xpra xvfb
Clone the run_scaled script with git, alternatively download it manually from the link above. Copy it to your preferred binary executable directory, in this example we're using the current user directory ~/.local/bin/ but if you prefer something else, simply modify this path. Just make sure it is listed in your $PATH environment variable.
git clone https://github.com/kaueraal/run_scaled.git
cd run_scaled/
cp run_scaled ~/.local/bin/
Open Lutris, select the game and choose Configure, System options tab, scroll down to Command prefix and input the script along with desired scaling factor. In the example image I used a factor of 3, you can use fractional scaling to fine tune it for your resolution. You can use values smaller than 1 as well.
With that done: this is how it looks with 3x scaling on the same monitor.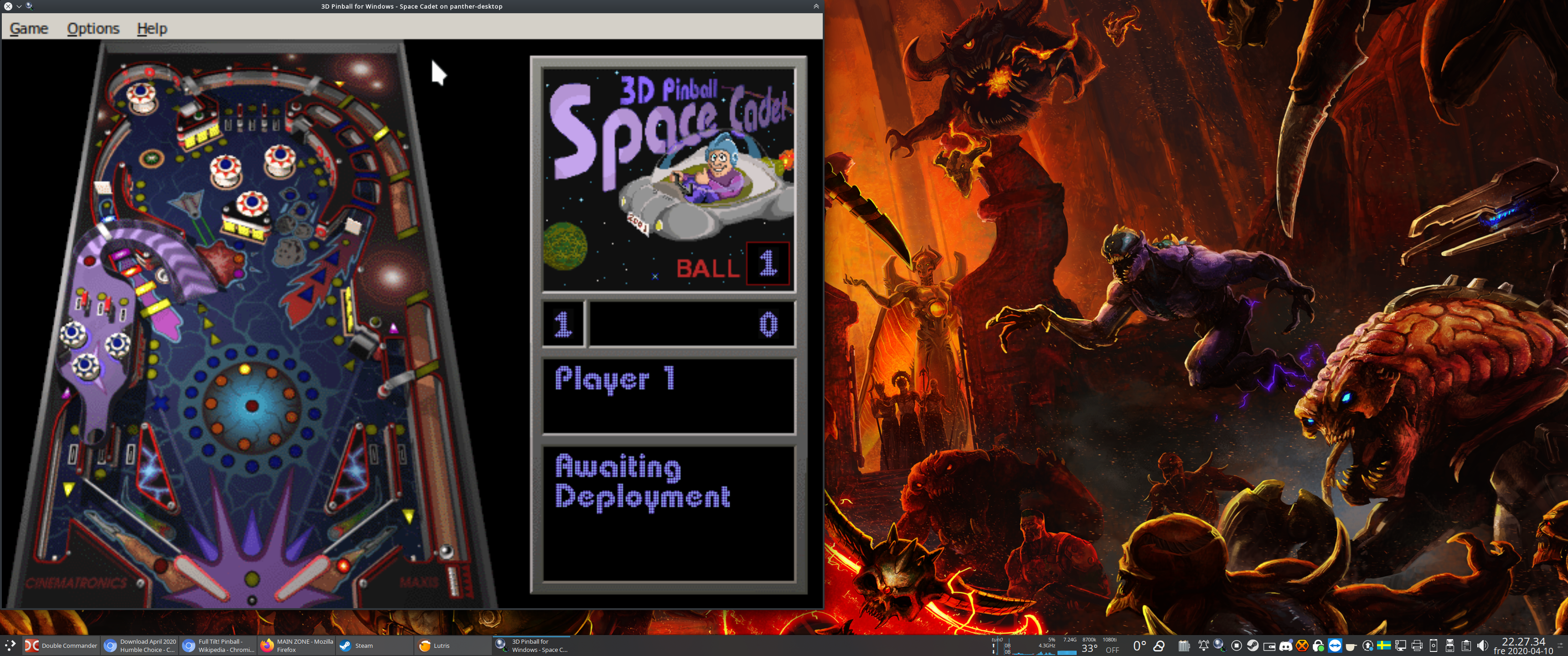 Much better. There's going to be a few drawbacks, as nothing is perfect. It can possibly reduce performance, introduce blurring and probably more but it's an option that does work. If other solutions for your old favourite classic didn't work, perhaps this will.
Some you may have missed, popular articles from the last month: