AMD have given their GPUOpen website, a place that hosts various resources for game developers with open source and open standards at its heart, a new look.
GPUOpen originally went live a few years ago in 2016, with an aim to have a single place to collect all sorts of developer-focused materials. These are spread across tools, tutorials, code samples and more all while keeping everything under open licenses.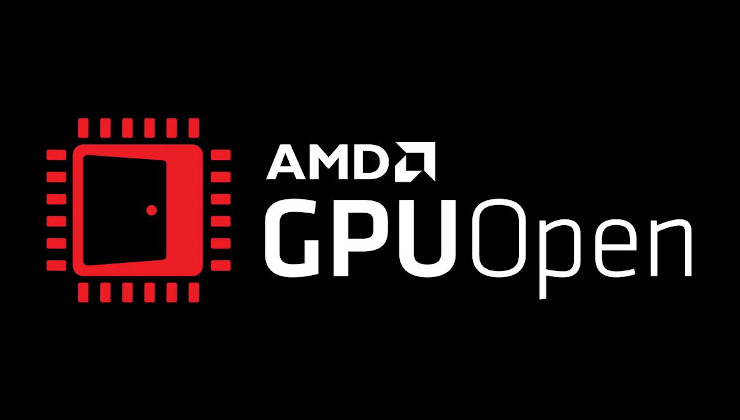 It's not just a website getting a facelift though, this is clearly AMD trying to reposition itself as a very developer-friendly company with their GPUs. Part of that is FidelityFX, their open source (MIT license) collection of optimized shader-based features which has just expanded to include these new tools:
FidelityFX Screen Space Reflections: Our implementation of Stochastic Screen Space Reflections (SSSR) delivers high-quality reflections with minimal overhead, via an optimized compute shader and RDNA architecture-optimized denoising.
FidelityFX Ambient Occlusion: Our RDNA architecture-optimized Combined Adaptive Compute Ambient Occlusion (CACAO) effect dynamically and efficiently helps improve the appearance of objects based their exposure to ambient light.
FidelityFX HDR Mapper: Optimized for use with AMD FreeSync Premium Pro1 displays, AMD's Luminance Preserving Mapper (LPM) delivers superior HDR and wide color gamut content for games.
FidelityFX Downsampler: Single-pass and optimized for RDNA architecture, AMD's compute shader-based Single Pass Downsampler (SPD) generates texture MIP levels using asynchronous compute for optimal performance.
AMD has a rich tradition of supporting both open standards and open source. Today, I'm very excited to see our relaunched GPUOpen website, which marks AMD's continued commitment to openness and the enablement of innovation. Whether its fantastic developer tools, vibrant graphical effects, or our easy-to-use SDKs; GPUOpen puts developers at the heart of everything we do. Andrej Zdravkovic, Corporate Vice President for Software
This relaunching was announced yesterday, and AMD said to expect a release of new tools and tech every day throughout this week. On top of that, the're doing a "Let's Build…" virtual event with their engineers in a series of videos. From what they said the presentations will be up around 3PM UTC on Friday, May 15. More on that event can be found here.
See more on the GPUOpen website for all the info.
Some you may have missed, popular articles from the last month: