With a most unusual protagonist, the action-platform WarriOrb released recently and it very much looks to be worth a play through. Note: Key provided for us.
WarriOrb invites players to take on the role of a mighty demon trapped in an unlikely host: a weaponized talking ball with agile limbs and a taste for violence. Forced into a strange ball-body by some Wizard attempting to bring their daughter back to life, you get the blame for the failure. Something like that, it's a little short on the explanations as you go in and as a result you're tasked with trying to sort out the mess.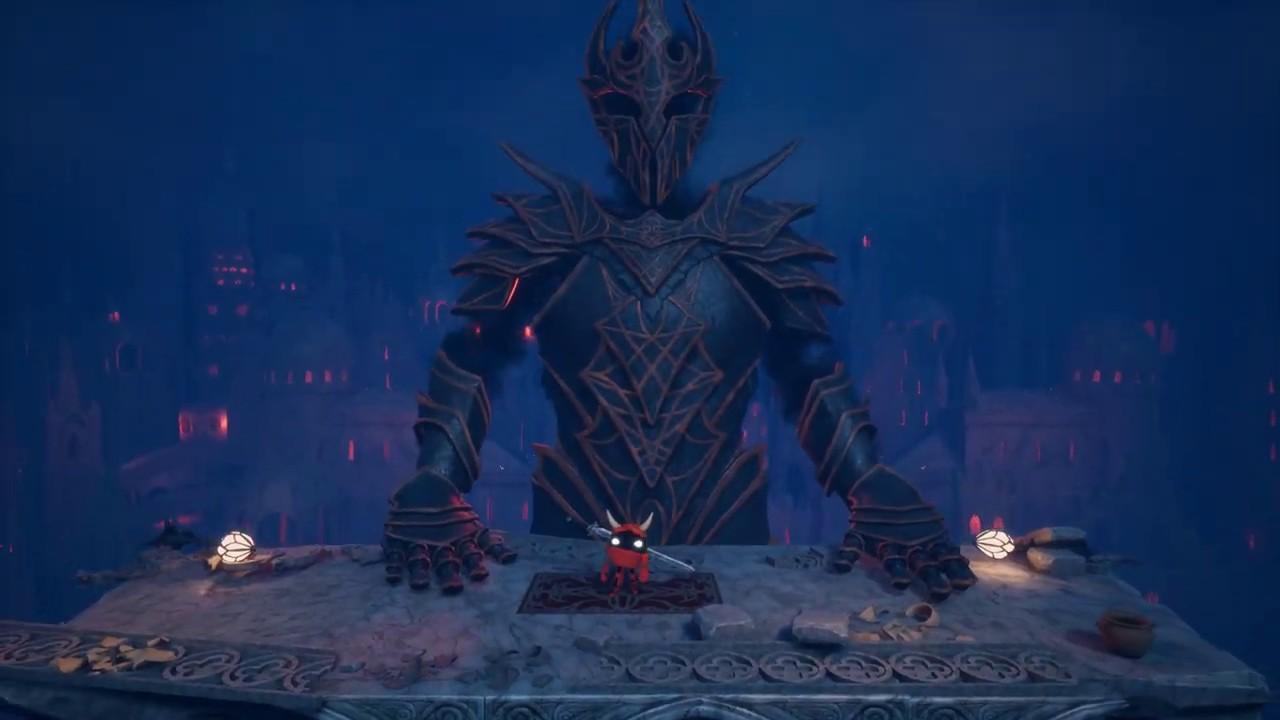 Speaking about the development of their first title at Not Yet, studio co-found Géza Molnár said, "WarriOrb has been quite the ride. We owe everything we know about game development to this ball-shaped demon with an attitude. During production, we felt compelled to produce game content, trash it, then do it all over again – a punishing but also very rewarding development cycle. This is how our six-month 'mini project' became a four-year epic!".
They certainly succeeded in creating a most unusual game. A hardcore action-platformer, with an odd setting and an even more bizarre bouncy protagonist that can roll into a ball and speed along. Inspired by various "Soulsborne" games, it's supposed to be on the difficult side. Some of the platforming can be quite challenging but entertaining at the same time because of how bouncy you are.
Visually it's stylish and quite pretty considering the setting. It's not just the graphical fidelity or colouring that's the pull here, it's also the way they did it since it's a platformer with a standard 2D path but it's represented in a 3D view, what they call a spline-scroller. This thankfully helps to set it apart from many other platformers, overall it's thoroughly unique.
Feature Highlight:
Explore a tragic story of loss and despair told as a comic escapade.
Run, jump, bounce, and roll your way to freedom.
Marvel at the fact that everything is out to get you.
Challenge your skills and reflexes against the deadliest of traps.
Solve difficult puzzles in between traps!
Commiserate with friendly (and unfriendly) fellows along your journey … while the world is ending.
WarriOrb is available now on Steam and it's 17% off until May 5.
Some you may have missed, popular articles from the last month: