Now that the programming-puzzle game Robo Instructus has been out for just a year, the developer has written up a blog post talking about sales and how it went.
What is it? Robo Instructus is a puzzle game in which players manoeuvre a robot by issuing instructions via a simple programming language. As players progress through the game they unlock new functions to overcome new puzzles, each of which can be solved in multiple ways. The more you master the robot, the more elegant and powerful your solutions will be. This is not a game of moving logic blocks around, it needs actual programming.
So now you know what it is, how did it do after a whole year? Not well in terms of sales or even player progression. Going by achievements, only 5% managed to complete 2 of the 4 acts. As for sales: in total it sold 2,571 copies which is just over 200 a month. Split across stores that was 2,544 sold on Steam and a mere 27 came from itch.io. Across different operating systems on Steam, keeping in mind this was developed on Linux and launched with Windows/Linux support and macOS came ~2 months later:
Windows - 89.7%
Linux - 7.6%
Mac - 2.7%
Their takeaway is that you obviously need Windows support on Steam and it's not something a game developer can keep going with. This led to Alex Butler, who wrote the post, mentioned that they went back into a regular software engineering job in October 2019. Like I've said many times in the past—if you're a small developer publishing on Steam, it's very difficult to get much now unless you have some good marketing and it sounds like the wider press largely ignored Robo Instructus.
You can see the full post here and pick up the game on itch.io or Steam.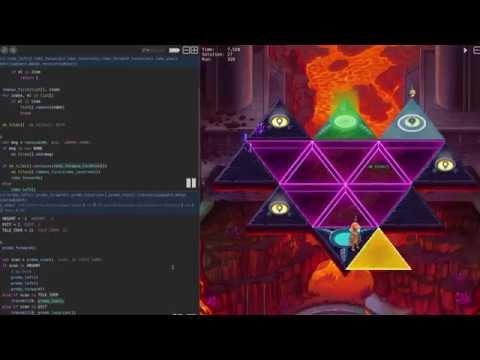 If you wish to see sales numbers from other developers check out our dedicated tag.
Some you may have missed, popular articles from the last month: