GDevelop is an in-development free and open source game engine, one that is powered by a drag and drop event system and it continues bringing in new and fun features.
One feature it just added in the latest release is Live Previews, otherwise known as Hot Reloading. This is where you can apply a bunch of changes in the game engine editor, with the game currently running and then at the click of a button have your changes applied. It's a useful feature, one that could aid debugging and prototyping nicely. Here's a real basic demo of it in action: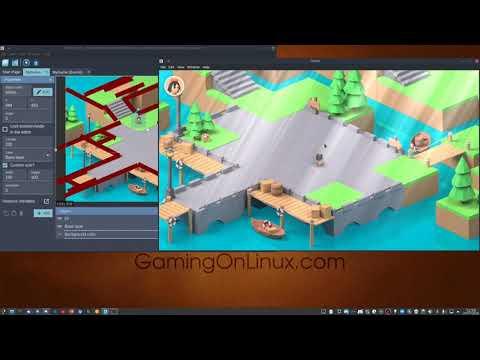 GDevelop 5.0.0-beta98 also brings in a new Command Palette feature, which gives you a quick command bar when pressing the hotkey (CTRL+P) to run quick commands like switching scenes, changing events and a lot more. They also upgraded Pixi.js to 5.3.0 allowing games to run with WebGL 2, which also brings with it various performance improvements. On top of that there's a fun new Particle Effects demo project included from Wishforge Games, allowing you to play around with a ton of built-in GDevelop effects and see how they work behind the scenes in the event editor:
It's really great to see another lesser-known FOSS game engine continue to improve in big ways.
See more on the official site and GitHub.
Some you may have missed, popular articles from the last month: