Faraway: Director's Cut, the upcoming PC release of the very popular mobile game was originally due next week but they're no longer setting a date.
A promising looking game, with some fun puzzles but it wasn't enough time for Pine Studio. In a fresh announcement on Steam, they mentioned how it's going to be their first self-published game and so they have full control of the release so they 'want to do it right'. As for why such a sudden delay so close to release, this was due to an 'exceptional' closed-beta test with lots of feedback they want to consider.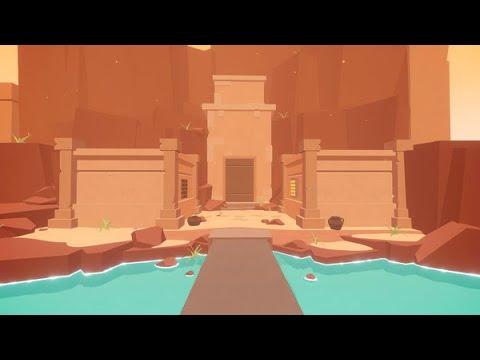 What's coming to the PC version?
Voice over - The newly-added voiceover will guide you through the alluring 3D world and let you immerse yourself into the compelling story of the Faraway.
Updated Graphics - Spend hours basking in the beauty of deserts and ruins of the ancient civilization with newly updated graphics.
Full 360 movement - The free 360 fps movement will let you dive into the sheer beauty of this interactive 3D world and solve the puzzles hands-on.
A new and unique soundtrack - As you rummage through the ruins full of secrets, you can enjoy the original and updated soundtrack that will stick with you even after escaping the desert.
When can we expect it now? They're not giving an exact date but it's not a long delay, they're hoping for it to launch in full before the end of October.
From my short session with the early build, after it appeared with Linux support on Steam, it definitely held a lot of promise to be a great first-person puzzle game so I'm glad they're giving it all the time it needs.
You can follow it on Steam.
Some you may have missed, popular articles from the last month: