Today the 'Ultimate Countdown' from NVIDIA ended with the announcement of the RTX 3090, RTX 3080 and the RTX 3070, all of them being absolute monsters with 2nd generation RTX. Powered by their Ampere generation, this definitely sounds like a big generational leap. It's really easy to be excited about it and I am.
Not just in terms of power, the price of the main two RTX 3080 and the RTX 3070 puts them well in line with the current 20xx generation which is pretty amazing for the difference in power. We need to take anything with a pinch of salt though of course, until independent benchmarks can be done.
Here's some shots from the presentation:
Meanwhile, the RTX 3090 is aimed at replacing the TITAN GPUs they did previously. A true overkill GPU, which they claim will let you play 8K.
Full specifications:
 
GeForce RTX
3090
GeForce RTX
3080
GeForce RTX
3070
NVIDIA CUDA® Cores
10496
8704
5888
Boost Clock (GHz)
1.70
1.71
1.73
Standard Memory Config
24 GB GDDR6X
10 GB GDDR6X
8 GB GDDR6
Memory Interface Width
384-bit
320-bit
256-bit
Ray Tracing Cores
2nd Generation
2nd Generation
2nd Generation
Tensor Cores
3rd Generation
3rd Generation
3rd Generation
NVIDIA Architecture
Ampere
Ampere
Ampere
NVIDIA DLSS
Yes
Yes
Yes
PCI Express Gen 4
Yes
Yes
Yes
NVIDIA G-SYNC®
Yes
Yes
Yes
Vulkan RT API, OpenGL 4.6
Yes
Yes
Yes
HDMI 2.1
Yes
Yes
Yes
DisplayPort 1.4a
Yes
Yes
Yes
NVIDIA Encoder
7th Generation
7th Generation
7th Generation
NVIDIA Decoder
5th Generation
5th Generation
5th Generation
VR Ready
Yes
Yes
Yes
Maximum Digital Resolution (1)
7680x4320
7680x4320
7680x4320
Standard Display Connectors
HDMI 2.1, 3x DisplayPort 1.4a
HDMI 2.1, 3x DisplayPort 1.4a
HDMI 2.1, 3x DisplayPort 1.4a
Multi Monitor
4
4
4
HDCP
2.3
2.3
2.3
Length
12.3" (313 mm)
11.2" (285 mm)
9.5" (242 mm)
Width
5.4" (138 mm)
4.4" (112 mm)
4.4" (112 mm)
Height
3-Slot
2-Slot
2-Slot
Maximum GPU Temperature (in C)
93
93
93
Graphics Card Power (W)
350
320
220
Recommended System Power (W) (2)
750
750
650
Supplementary Power Connectors
2x PCIe 8-pin
2x PCIe 8-pin
1x PCIe 8-pin
On top of all that, they're also the first to come with support for the AV1 codec, which is very promising for being more efficient and more feature-filled than older popular codecs.
Pricing / Availability
RTX 3090 - £1,399 / $1,499 - Available September 24th
RTX 3080 - £649 / $699 - Available September 17th
RTX 3070 - £469 / $499 - Available October (no exact date given)
Each will also have a special Founders edition available, which an increased price.
When going by price to performance ratio, the RTX 3070 sounds absolutely ridiculous. If (big if), it truly has the RTX 2080 ti level performance for a vastly cheaper sum then it alone could help usher in a new level of gaming performance for a great many people. More GPUs based on Ampere will be coming, as these are just the first. I can't help but think about the RTX 3060, whenever they announce one that is. Considering the power of the RTX 3070, the RTX 3060 is quite likely to be a mega deal for people after both performance and an affordable price. Also makes me curious even more so now on Intel, as they announced their Xe-HPG gaming GPUs which arrive next year. Then we have AMD too with RDNA2 which is supposed to be this year. So much to look forward to for hardware enthusiasts!
Since NVIDIA support Ray Tracing already on Linux with their own extensions, and they already have early support for the vendor-neutral provisional Ray Tracing extensions in Vulkan it's going to be very interesting to see just how far developers will push it. Ideally though, we need more games on Linux that use it.
For those of you who really do love the serious technical side of it, NVIDIA has announced the release of a 'whitepaper' on the RTX 30 series which will be available on September 17. They say it will give a lot of detail on every aspect of the new cards in 'exhaustive detail'.
Other Windows-only stuff was announced too of course like RTX for Fortnite, a new 'NVIDIA Broadcast' effects suite application for livestreamers like backgrounds and noise removal, another RTX-powered application for video editing and more. Not that any of it matters for Linux users and gamers - sadly.
You can watch the whole thing below and see the announcement here.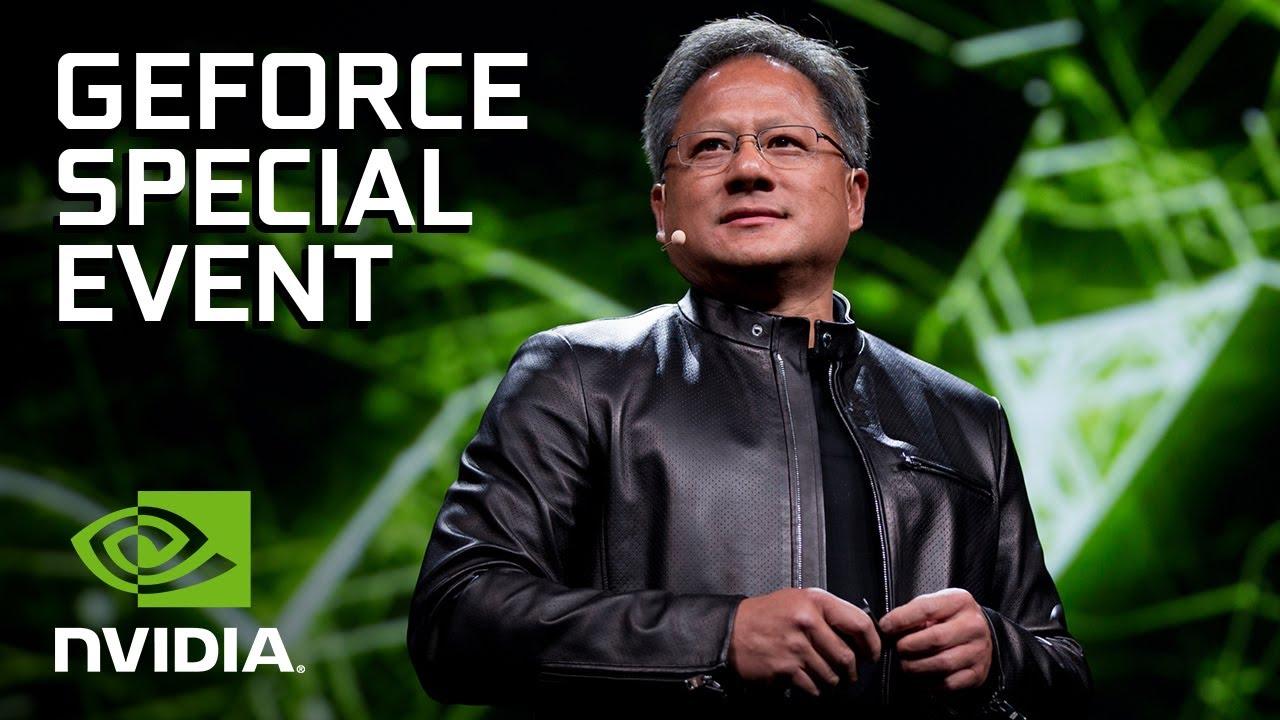 Some you may have missed, popular articles from the last month: