Liquidation - Echoes of the Past is an upcoming tactical fantasy/sci-fi singleplayer and multiplayer real-time strategy game with rpg elements. It's looking and sounding impressive with a curious mix of themes from the likes of Starcraft and Dawn of War and it's coming along with Linux support eventually. 
"The game takes place in the dying plane of Veá, which has been repeatedly ravaged and drained of its very life essence over the course of a massive war that has been going on for centuries. Now, with the doomed world drawing its last breath, you arise as a lesser deity tasked with restoring the balance in Veá and ending this war before it's too late."
Check out the fun new trailer: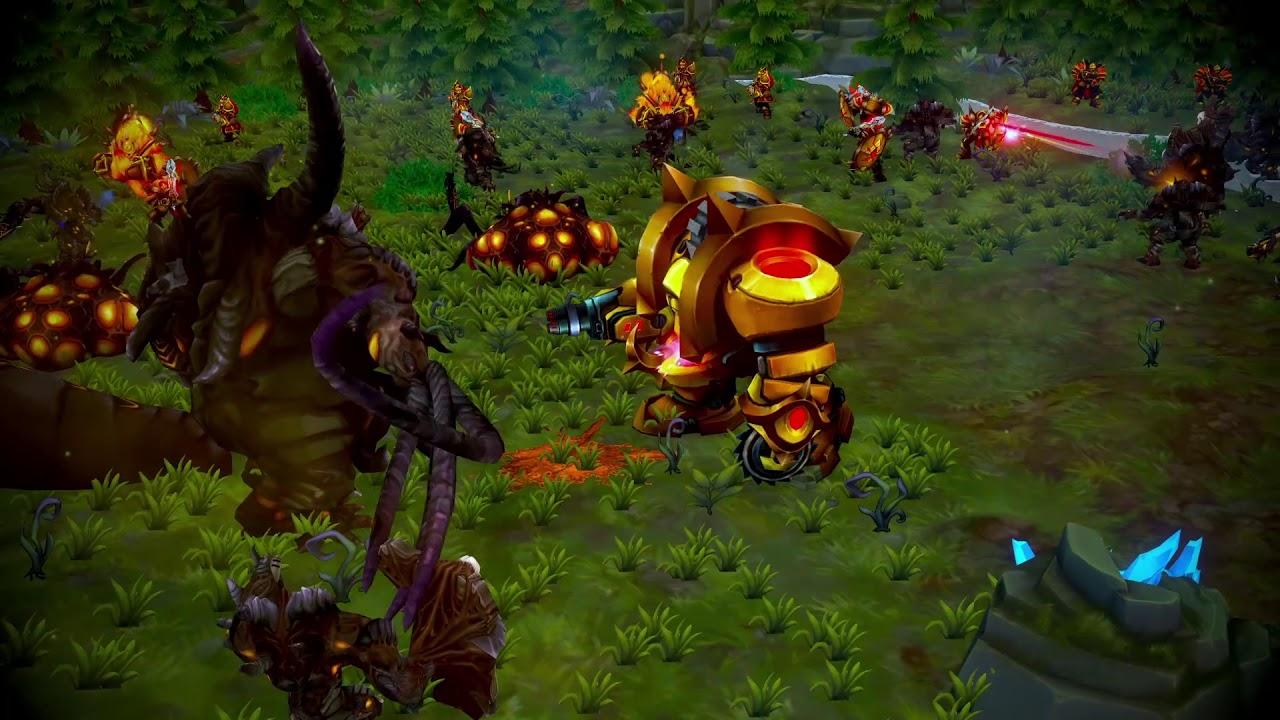 Some of what they have planned includes:
Campaign:
Learn more about the world of Liquidation and its characters through the campaign mode which you can either play solo or coop.
Master four unique Factions:
Command the the remaining forces of the maniacal kingdom of the "Twilight Crusade", the insidious dwellers of the hollow earth of the "Scourge Alliance", the demonic "Nether Legion" or the all consuming "Ancient Corruption" each with their own distinct abilities, weapons, units and commanders.
Each Unit matters:
Equip your units with different types of weapons or equipment, use the environment as cover and lead them to victory.
Skirmish against AI:
Battle on a variety of themed maps against the AI. Solo or with friends, you choose the difficulty!
Ranked & Custom Online Multiplayer:
Climb the online leaderboard or have a Skirmish with your friends in different game modes with custom settings!
Be a God:
Customize your own Deity Avatar and send yourself into the heat of the battle!
Currently they're planning to run a Kickstarter campaign which you can follow along here, and you can also wishlist it on Steam too. Once the campaign goes live, we will let you know.
The developer previously provided us with an exclusive early work in progress demo. Want to try it? Good news, you can! Grab the demo from here.
Some you may have missed, popular articles from the last month: