Of Mice and Moggies is a game of cat and mouse, quite literally, as you step by step chase around mice and other animals in small but very clever puzzles. The adorable setting, as well as the excellent presentation and well designed puzzles are worth a look. Note: key provided by the developer.
Hold on, I gave you the conclusion right away there didn't i? Well, sometimes it just has to be said. it really is a genuine delight to play through with such an usual but very charming setting that steadily showed me how terrible dumb I am at solving puzzles. Of Mice and Moggies plays a bit like a block-pushing puzzle game, but the blocks are other animals and they run away from you. So you have to use your moves smartly to catch them, using the limited tiles and environment.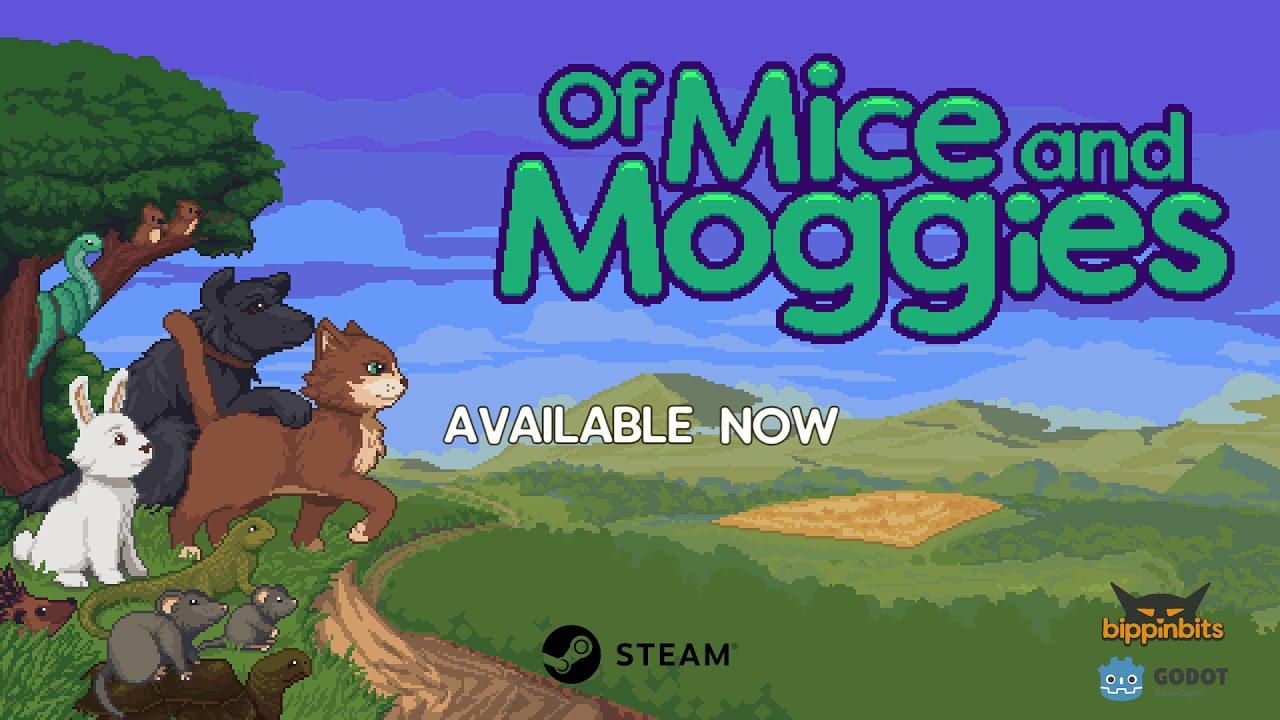 Honestly I saw the trailer, watched it twice, and thought it might be one to save for a rainy day. I can't help it, sometimes other things take priority. However, I decided to just get down and try it and gosh, what a great decision that was. It's completely adorable and only gets better as you play more of it.
Cat and mouse? Hah, easy…oh there's now three of them and I have to take all of their movements into account? Yeah, I can do that — five attempts later, 30 minutes passed and I'm still sat there scratching my head. You eventually get it though, when suddenly the movements just click and you manage to catch all these pesky little critters running away from you. We just don't talk about how many steps it took me on that one.
How it builds up on the simple mechanics is delightful too. Mice only take one step, then you face Lizards which keep going until stopped or they leave the area so you lose when spooked, Rabbits too and they can leap over tiles and more. Then it starts mixing them together and your brain will get a bit of a workout for sure.
The game has over 100 challenging levels built in too, along with a medal system and a score for each one based on how many steps you take and you can even unlock some mini-games. Quite a surprising amount of content hiding in the grass with this one.
Even better is that you can make your own levels with the built-in editor, which is what they used themselves.
Nice to see even more games appearing built with Godot Engine too, the free and open source game engine.
A wonderfully easy suggestion to go and play, recommended happily. Buy Of Mice and Moggies on Steam.
Some you may have missed, popular articles from the last month: