This could be the start of something truly big for game development (amongst other things), with the Linux Foundation pulling together some huge names to launch the Open 3D Foundation and the Open 3D Engine based upon Amazon Lumberyard.
In the announcement the Linux Foundation stated that Amazon Web Services (AWS) contributed an "updated version of the Amazon Lumberyard game engine" as what will form the basis for the future project. So, is this Amazon basically throwing out Lumberyard, to get the community to pick up the slack? Either way, donating it in this way is a good thing. More companies should do this. The AWS team themselves said in their own announcement they were building "the successor to Lumberyard" and so to "enable the game and simulation developer community to work side by side with us" they then spent over a year finding partners for it and it looks like it had some big upgrades too.
"The new Open 3D Foundation finally gives gaming and engine developers an opportunity to influence the direction of a major AAA class 3D engine that is sustained for the long term by a worldwide open source community," said Chris Aniszczyk, CTO, Linux Foundation. "Furthermore, other industries such as automotive and healthcare can take advantage of embedding the engine and supporting the advancement of the engine to benefit all."
Currently, the game engine editor on GitHub only has Windows build instructions, which is hilarious (in an annoying way) when you consider that this is coming from the Linux Foundation. Going by their public roadmap, Linux Client support isn't hooked up yet either but it is planned with Vulkan support. Early days though of course, and now it's in the open and open source (available under either the Apache License 2.0 or MIT) perhaps we can now see a boost to Linux support from contributors.
Joining this new Open 3D Foundation are the likes of AccelByte, Adobe, Apocalypse Studios, Audiokinetic, AWS, Backtrace.io, Carbonated, Futurewei, GAMEPOCH, Genvid Technologies, Hadean, HERE Technologies, Huawei, Intel, International Game Developers Association, KitBash3D, Kythera AI, Niantic, Open Robotics, PopcornFX, Red Hat, Rochester Institute of Technology, SideFX, Tafi, TLM Partners and Wargaming - so a lot of big names.
It will definitely be interesting to see how this goes. With the likes of Unity and Unreal Engine being the biggest around currently, both of which are proprietary and this new kid on the block comes along and flashes them with open code and an open license. Of course there's also Godot Engine which is open source, Game Maker Studio which is proprietary and plenty more but this looks like it will go up against the bigger few.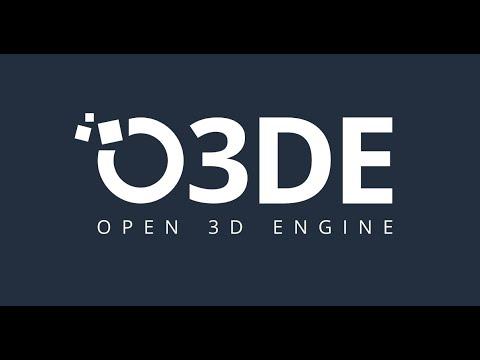 Update: in a post on Twitter, Chris Aniszczyk, CTO of the Linux Foundation stated that it's all in the early stages and they're going through "formalizing governance, to adding full fledged Linux support, etc". So yes, fully proper Linux support is confirmed.
Some you may have missed, popular articles from the last month: