Today NVIDIA put up a rather exciting blog post talking about RTX - with Arm. Not only that, they've showcased it using Linux too which is pretty amazing.
Shown off for the Game Developers Conference, NVIDIA has announced an expansion of their RTX SDKs to support to Arm and Linux. What they've added in includes support for:
Deep Learning Super Sampling (DLSS), which uses AI to boost frame rates and generate beautiful, sharp images for games
RTX Direct Illumination (RTXDI), which lets developers add dynamic lighting to their gaming environments
RTX Global Illumination (RTXGI), which helps recreate the way light bounces around in real-world environments
NVIDIA Optix AI-Acceleration Denoiser (NRD), which uses AI to render high-fidelity images faster
RTX Memory Utility (RTXMU), which optimizes the way applications use graphics memory
What they presented was an NVIDIA GeForce RTX 3060 GPU paired with a MediaTek Kompanio 1200 Arm processor, setup with Arch Linux (likely something like Arch Linux ARM) along with testing out the likes of Wolfenstein: Youngblood.
"RTX is the most groundbreaking technology to come to PC gaming in the last two decades," said PC Tseng, general manager of MediaTek's Intelligent Multimedia Business Unit."MediaTek and NVIDIA are laying the foundation for a new category of Arm-based high-performance PCs."
Multiple companies sounded quite excited by it including Epic Games, Machinegames and Unity.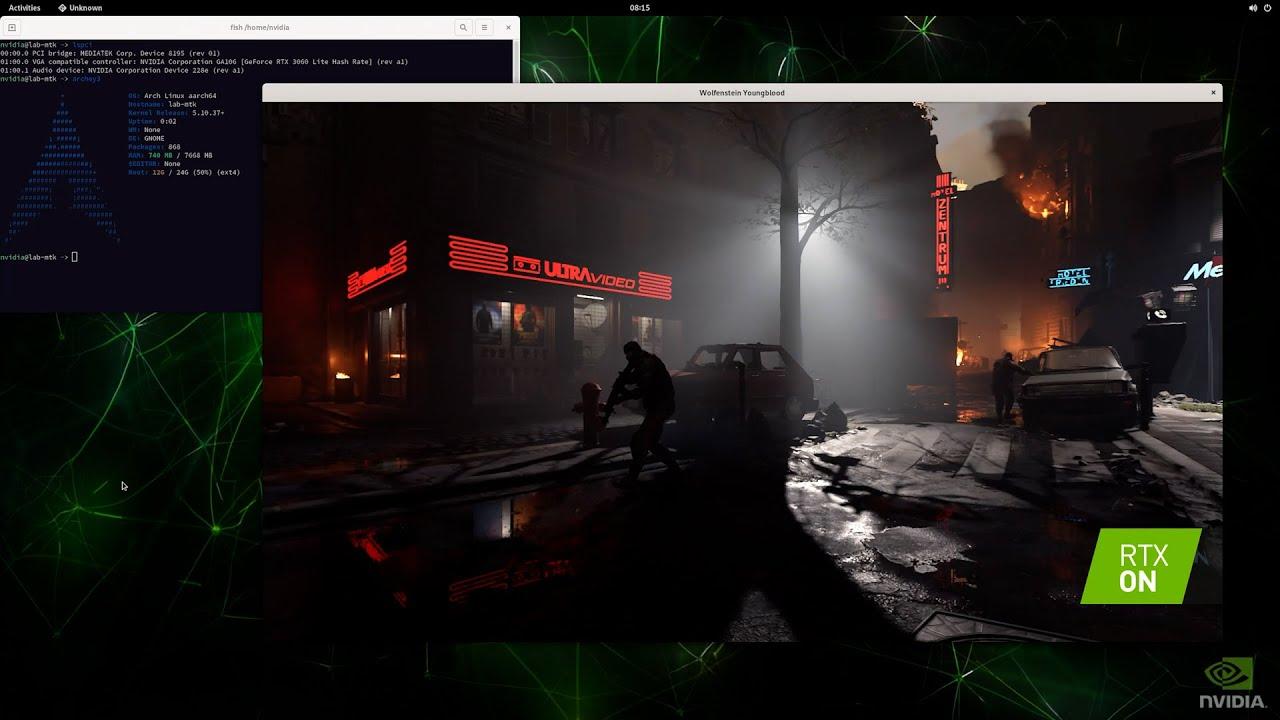 There's also a separate post from NVIDIA to properly announce the new NVIDIA DLSS SDK, which adds full Linux support including for native x86 Linux games and Arm too. Quite an exciting move for the future of Linux. The DLSS SDK is also easier to get now, with no application to NVIDIA required as you can do a direct download now.
Some you may have missed, popular articles from the last month: