This is a short update to my previous guide on installing the Epic Games store on the Steam Deck using Proton, plus how to enable access to an SD Card.
My original guide was included in this article in a video, which has gone on to see a lot of people happy with it. It's now been used across PCGamer, Gamespot, CNET and no doubt others who decided to use it. CNET even ended up making their own video, which I had to poke them to actually credit me for — so that was fun (they now have).
There's better ways to do it, including using the Heroic Games Launcher but for those who wish to continue this method, here's an update on fixing it when it dies and to access the SD Card: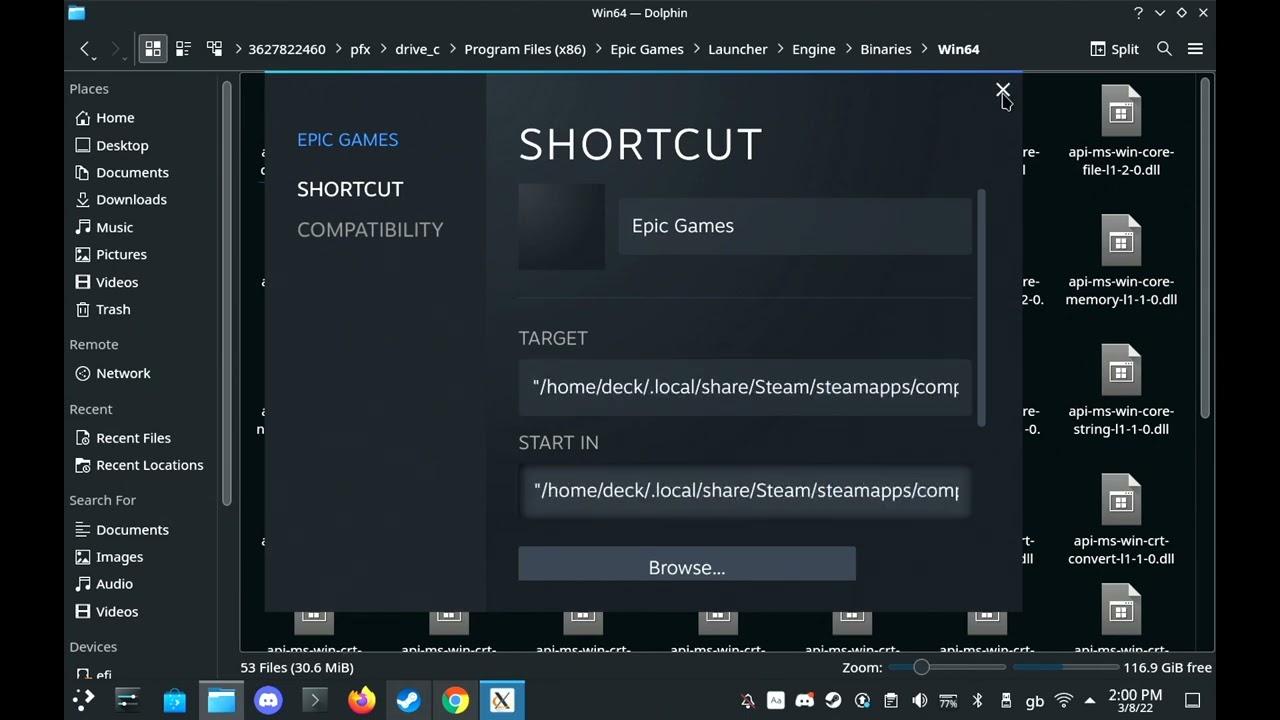 Text guide notes:
The initial install using this method gives us a Win32 folder where the Epic Games launcher file resides. After an EGS update, there's now a Win64 folder. You need to edit your shortcut in Steam to point to Win64 instead by just editing the text on both lines, and that will fix it not opening.
As for the SD Card, that cannot be access by default with this method as Proton runs inside a container. However, you can tell it to allow it by adding this as a launch option in the right click -> Properties section of the shortcut:
STEAM_COMPAT_MOUNTS=/your/sd/card/address/ %command%
You can find the correct address using the Dolphin file manager, scrolling down to the Removable Devices and opening Primary. Near the top of the window where it lists the folder name, click next to it and the address will appear for you to copy. For example mine is "/run/media/mmcblk0p1/", which might be the same across most Decks.
Be sure to follow GamingOnLinux on YouTube, plus Twitch where I'm doing regular direct-capture livestreams from the Steam Deck with a capture card.
Some you may have missed, popular articles from the last month: