Heroic Games Launcher, the community-made open source app for the Epic Games Store, is now available as a Flatpak on Flathub making it even easier to install and setup on Linux and Steam Deck.
Work that had been ongoing for a while, with multiple upgrades and tweaks needed to get there. Initially it had a problem finding Proton and Wine versions installed that I spoke with the developer of Heroic on today and now it's solved. Thanks to this, it makes getting both Epic Games and GOG onto the Steam Deck and Linux desktops just a few button clicks away.
Here's a short and to the point updated video guide for the Steam Deck including SD Card access: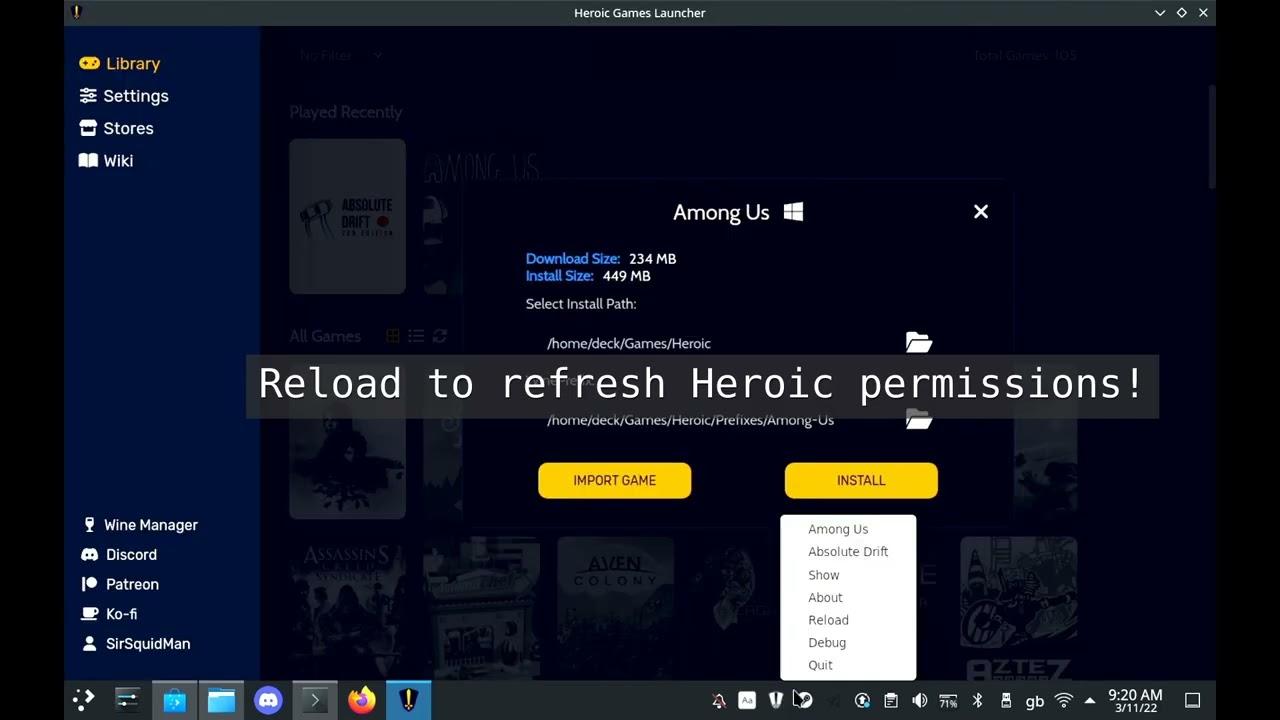 Text Guide:
Load up the Discover Software Centre (in desktop mode) and search for Heroic Games Launcher if you're on a Steam Deck, or install direct from Flathub if you're on desktop Linux.
Install it, launch it and login with either Epic or GOG.
Pick games, install, done. Yes it's now that easy.
Adding to Steam: open the Games menu at the top of Steam -> Add a Non-Steam Game, find Heroic and add it.
SD Card access on Steam Deck:
Either run this in terminal:
flatpak override --user --filesystem=/your/sd/card/address/ com.heroicgameslauncher.hgl
You can find the correct address using the Dolphin file manager, scrolling down to the Removable Devices and opening Primary. Near the top of the window where it lists the folder name, click next to it and the address will appear for you to copy. For example mine is "/run/media/mmcblk0p1/", which might be the same across most Decks.
Or you can install Flatseal, which allows you to adjust permissions of Flatpak packages. With that, you can load it and pick the Heroic Games Launcher, scroll down in the right panel to Filesystem and add a new entry in the box with no trailing slash.
When you've enabled SD Card access, make sure to reload the Heroic app so it picks up the new permission.
Enjoy all the free games Epic keeps throwing at you.
Some you may have missed, popular articles from the last month: