The million-selling indie game Escape Simulator has expanded with a new Steampunk DLC now available to give you a lot more to play with.
Adding what they say is an additional at least 3-4 hours play-time, it gives four new rooms to think your way through on a steampunk airship that you need to fix up and escape "before it's too late". On top of that the Room Editor 2.0 update is out further expanding what you can create and share with the community. The new steampunk assets for the editor are available free for everyone along with upgrades to lighting tools, a model importer, LUA scripting, post-processing effects and more. There's already thousands of community rooms in the Steam Workshop.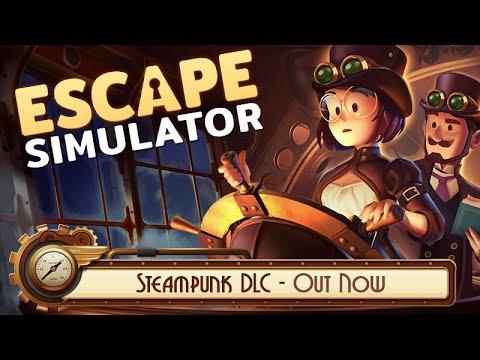 Game Features:
Solve puzzles. Face a growing collection of interactive escape rooms, spread across five weird and wonderful locations: "Labyrinth of Egypt", "Adrift in Space", "Edgewood Mansion", "Steampunk Airship'' and "Omega Corporation".
Team up with friends. Every Escape Simulator room supports online co-op! Join forces with friends to test your teamwork & tackle puzzles together.
Powered by the community. Use the Room Editor to build your very own *dream* escape room. Or dive into one of the 2,500+ custom rooms built by our creative community.
Dress to impress. Wear silly hats, customize your character & wear a series of themed outfits,tailor-made for each puzzle environment.
Cause chaos! Smash vases. Melt locks. Rearrange the furniture. Make a mess! If it's not nailed down, you can pick it up (and inevitably throw it at your friends).
Available to buy on Steam.
Some you may have missed, popular articles from the last month: