A pleasant surprise for Crypt of the Necrodancer fans! SYNCHRONY, a new DLC for Necrodancer, released today into early access. This surprise content for the pioneering 2015 rythm-roguelike is itself an act of necromancy, as until recently the game had not seen new content since the Amplified DLC in 2017. Today's release of Synchrony into EA follows a July update to the base game aimed at making Necrodancer compatible with Steam Deck.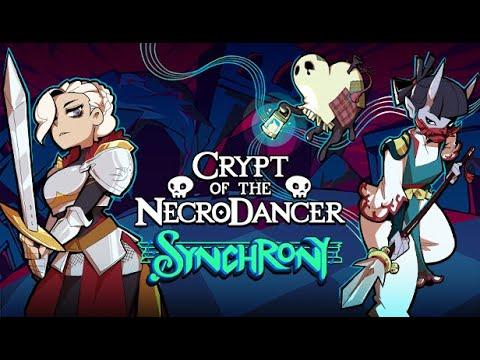 The biggest addition in Synchrony is co-operative and competitive multiplayer modes, but there is lots of content for solo gamers as well. Here's the feature list:
Online multiplayer support for up to 8 players in co-op and vs modes!
New character: Chaunter -- Posesses enemies and fights using their powers!
New character: Suzu -- Speedy character with an invincible dash attack!
New character: Klarinetta -- Does battle with a huge two-handed sword!
Full mod support allowing most aspects of the game to be modded!
An integrated mod portal, and the ability to load multiple mods at once!
New weapons, spells, items, enemies, shrines, traps, and more!
Even more features to come during Early Access!
If you've never played Necrodancer it's an easy recommendation. The game is set up like a classic roguelike but the turns happen to the beat of the music rather than waiting for player input. The phenomenal OST was composed by Danny Baranowsky (Super Meatboy, Canabalt, Cortex Command), and you will be banging your fingers (and occasionally your face) into your keyboard to one of the greatest video game soundtracks ever made.
When I read about one of the competitive modes in Synchrony I was reminded of watching a competitive speedrun of Necrodancer at Games Done Quick where two players raced to finish the game - it seemed like a ton of fun. Here's the video if you'd like to take a look. To be clear, this is not the Synchrony DLC, it's just two very good Necrodancers playing the base game with the Amplified DLC.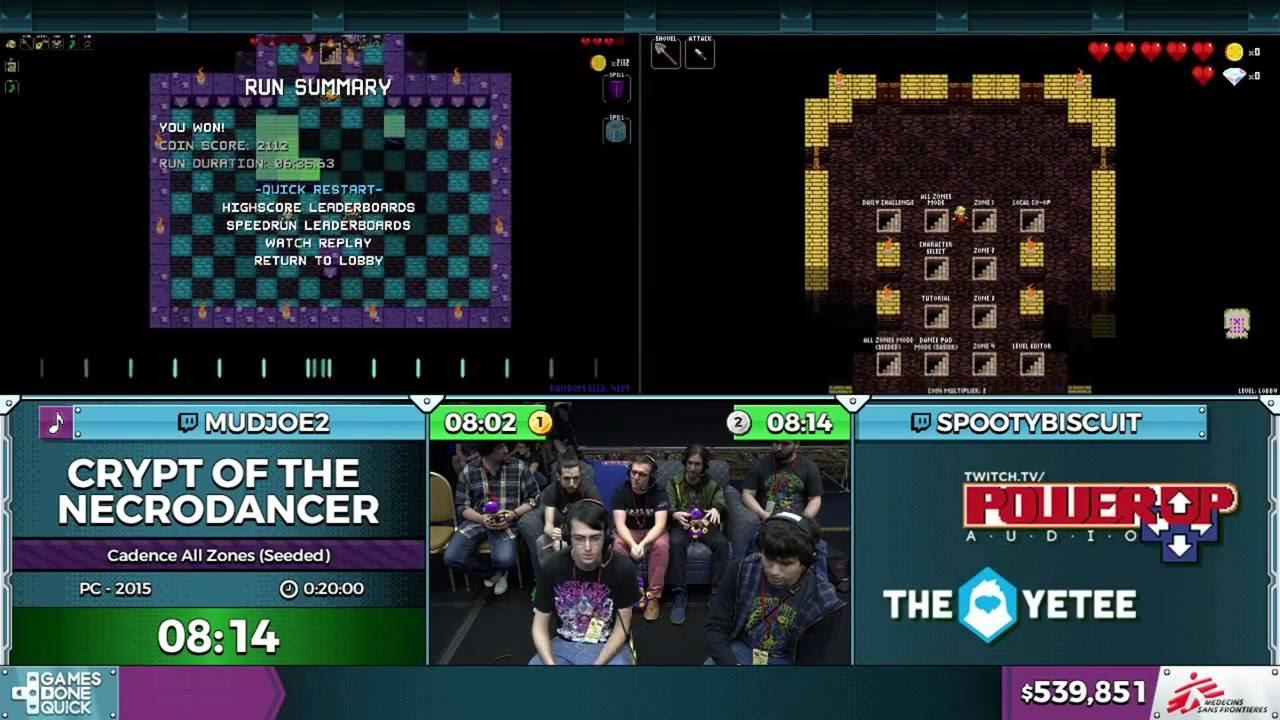 Synchrony is released natively for Linux into Early Access with an expected full release in late 2022.
Some you may have missed, popular articles from the last month: