All the latest Beta and Preview changes from Valve have gone live with SteamOS 3.3 and all the Steam Deck Client updates are now available for all users. This is one of the biggest updates yet, with tons of changes across all parts of the Steam Deck software.
Some of the big changes include:
An achievements page in the overlay.
A guides page in the overlay.
Steam Deck temperature warning.
Night Mode scheduling.
Added support for Simplified Chinese, Traditional Chinese, Japanese, and Korean keyboard.
Updated keyboard behavior for improved fast typing on trackpad and touchscreen.
The new update selector split between Stable, Beta and Preview.
Firefox is now a Flatpak to get updates faster.
A VGUI2 Classic Plasma Desktop theme.
Various improvements to external displays.
Updated graphics driver with compatibility and performance fixes.
Updated wireless driver with fixes for WiFi disconnection issues on 5Ghz.
Updated controller firmware utilities to support future controller hardware revisions.
Lots of bug fixes and performance improvements.
The bug fixes are pretty important too of course like digital reward notifications no longer appearing endlessly, achievement progress notifications should no longer constantly bug you with sounds, the Xbox login window not rendering certain characters properly, several fixes for non-Steam shortcuts crashing, some native Linux games not quitting properly, some Flatpak applications wouldn't quit properly, a fix for a performance issue with some games when the backlight changes intensity, fixes for multi-channel audio on external displays and audio-out on some capture cards.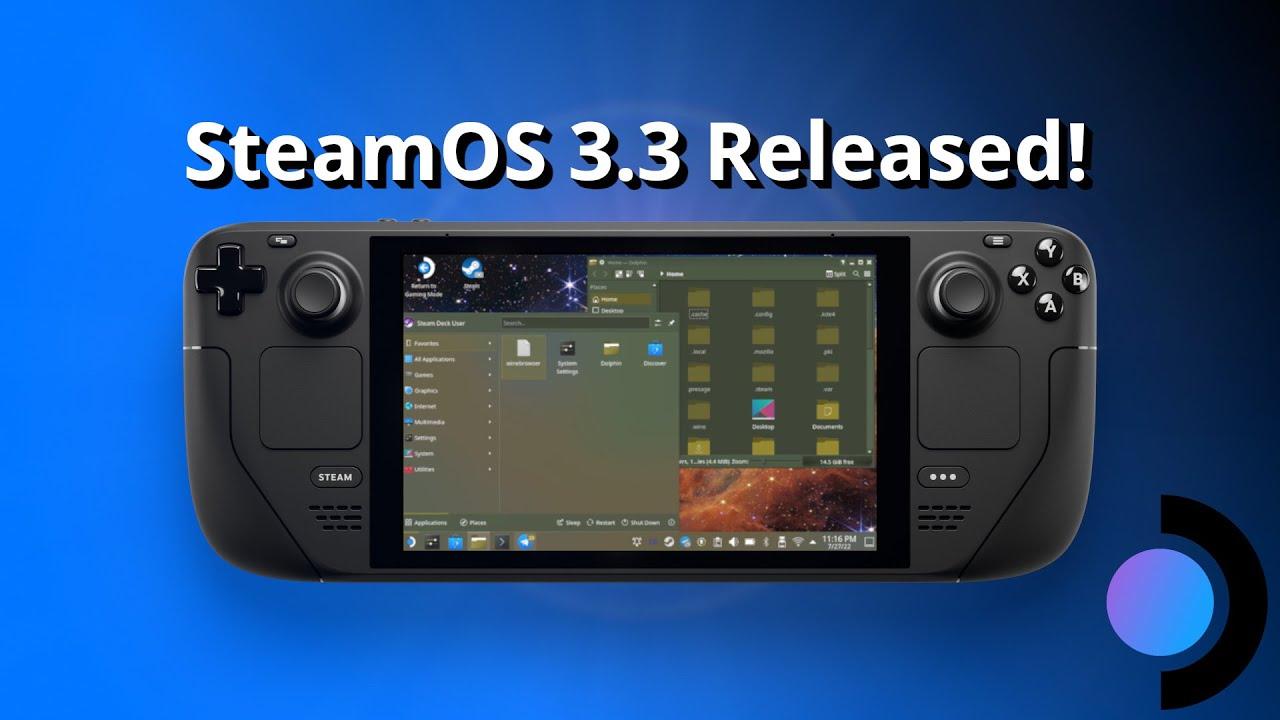 Extra: just note, that there may be some issues with the graphics driver in this, as I showed in a different video. Update: Valve confirmed to me they are looking at the issue now. Update 2: the micro-stuttering issue is now solved.
Some other articles you should take a look at:
Some you may have missed, popular articles from the last month: