Since Valve are ramping up production and a ton more people than expected will get their Steam Deck this year, plus the expansion into Asia, it was a good time to get some basic quick tips and tricks sorted for you.
I have plenty of guides on here in various articles and on the YouTube channel, although good they're quite spread-out so this is a nice quick reference to jump back to when you need some info. Consider it something of a starter guide for quickly getting up to speed with the Deck.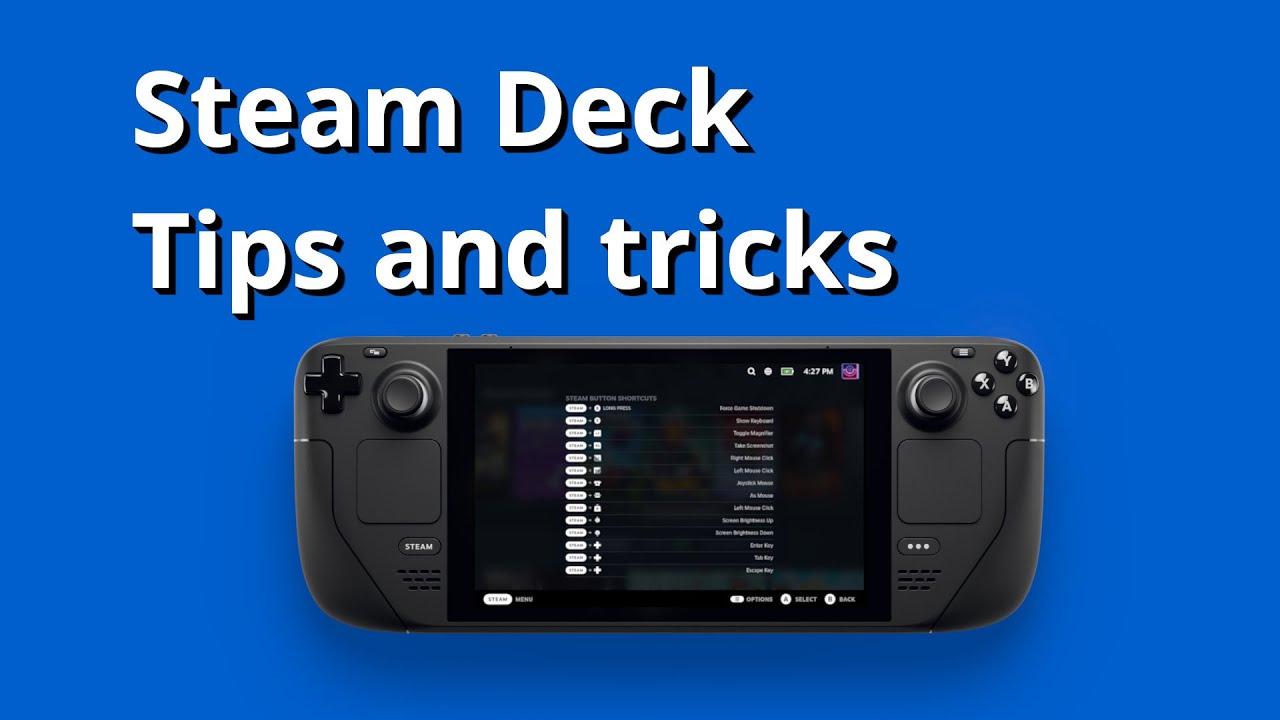 Some of what's included:
You can hold down the Steam or Quick Access button to get a list of shortcuts, these shortcuts work with both buttons, not just the Steam button. An example is Steam+X for opening the keyboard anywhere, and Steam + Right Shoulder button to make a screenshot. You can also hold down the Steam button and then move the right stick to move a mouse cursor any time too. You can even press the Steam and B button together, to force a game to shutdown if you need to. There's many other shortcuts, so don't forget to check back on it.
Plenty of games that aren't verified work great. You can check ProtonDB for reports on unverified games which is a fully crowdsourced collection, anyone can test a game on Steam Deck or Linux and submit an entry on how it runs.
Run the screen at 40Hz and 40FPS from the Quick Access menu available by pressing the three dot button on the Steam Deck and going into the Performance menu which has the battery icon. It gives you a simple way to maximise battery life with good performance.
If you're going to open up the steam deck, take the sd card out first, or you will snap the card. I died a little inside when I killed a 1TB card doing that.
Steam Input is your friend, allowing you to fully customize the controls of every single game. You can access it via the controller icon on the games page in your library, or while playing a game by pressing the Steam button, going to the right and selecting Controller Settings at the bottom. Here you can map all the buttons to anything like a mouse, keyboard, turn on gryo, map the back buttons, change deadzones and so much more.
Use both trackpads for typing with the on-screen keyboard, it's a lot faster.
If you find the WiFi not working well, especially on 5Ghz networks, try turning on developer mode and then turning off Wifi Power Management. You'll see more power usage but it might just fix your issues.
To access the full desktop mode, you can hold the power button down for a few seconds and select Switch to Desktop or press the Steam button go down to Power and select it there.
Change the location of where screenshots are saved, so you can access them easier in desktop mode. To do it, in desktop mode go into Steam settings -> in-game menu and change the folder to where you want it to be. You can also select to have higher quality screenshots here too.
If you're at home a lot, just buy a long USB-C cable and keep it plugged in with a charger when gaming if you can, it will save your battery life.
If you're going to be using a newer Xbox controller over Bluetooth, update the firmware otherwise it won't connect properly.
Desktop mode has the Discover software centre, giving you the option to install a ton of extra software like Discord.
If you have games on GOG or Epic Games, the Heroic Games Launcher available in Discover is your friend. It allows you to login and download games, and then run them through a compatibility layer.
Adding third-party apps and games to Steam is easy enough too. Open desktop mode, load up the Steam client and go to the big add game button to the left or the Games menu at the top of the client. Then they will also be available in the normal Gaming Mode in the Non-Steam section of the Library.
Some you may have missed, popular articles from the last month: