If you don't hear from me much over the next week it's because I've discovered Brotato. Another in the list of wave-based horde survival games and it's honestly great. Note: personal purchase.
Released into Early Access on September 27th, it works great out of the box on desktop and Steam Deck with Proton 7. The developer "might" also do a Native release later on, which shouldn't be too much trouble as it was made with Godot which has excellent Linux support.
Much like other horde games (including Vampire Survivors), you run around an arena taking down enemies while powering up your character the longer you survive. At least here though, it's brought back proper timed waves and so you get a breather in between each set of the action to level up your character, get new weapons and items and get ready for the next wave. You can create some pretty insane character builds with this one, and my favourite feature is probably that you can actually sell weapons if you want something better. You can also combine the same weapon to make it more powerful, and free up another slot for something else.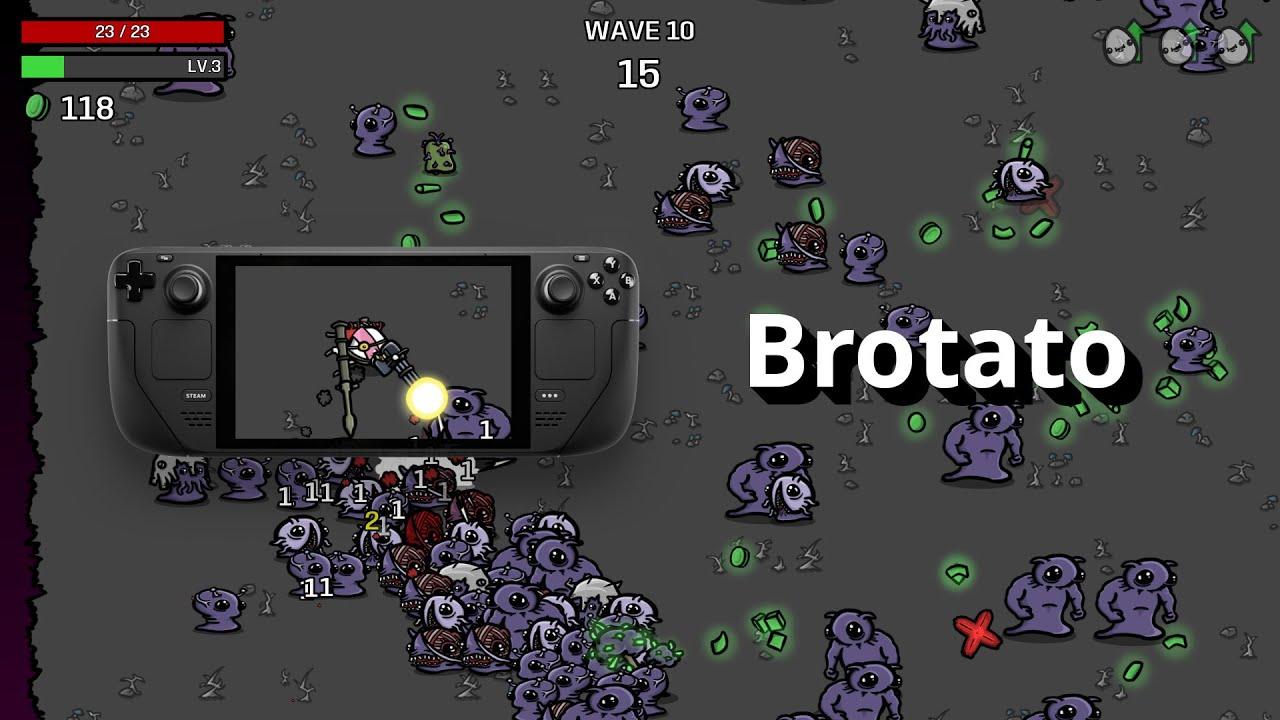 Game Features:
Auto-firing weapons by default with a manual aiming option.
Fast runs (under 30 minutes).
Dozens of characters available to customize your runs (one-handed, crazy, lucky, mage and many more).
Hundreds of items and weapons to choose from (flamethrowers, SMGs, rocket launchers or sticks and stones).
Survive waves lasting 20 to 90 seconds each and kill off as many aliens as you can during that time.
Collect materials to gain experience and get items from the shop between waves of enemies.
Accessibility options: tweak the health, damage and speed of enemies so the difficulty is right for you.
Already an easy recommendation. A lot of fun.
Available to buy on Steam.
Some you may have missed, popular articles from the last month: