Two big pieces of Steam Deck news for you today, with two major updates now available. First there's a big Steam Deck Client Stable update and a Steam Deck OS Beta.
For the Client update, it's pulling in all the recent changes from the Beta. This includes the only just released upgrades to the on-screen keyboard I mentioned only a day ago, however they snuck in some extras here about the on-screen keyboard now updating at 60Hz, not typing into chat tabs and issues with emoji. Also included is the new and improved Media page and the Virtual Menu overhaul also only landing recently.
Here's all that's new for the Deck Client Stable update:
General

Slider controls now allow more precise input for large ranges, and accelerate changing the value the longer left/right is held.
Fixed scrolling on home recommended screen due to discovery queue
Fixed issue where What's New section was not populated properly
Fixed an issue loading game carousel items on the home recommended tab
Fixed crashing issue when streaming from one Steam Deck to another
Fixed crashes related to screenshots, audio, and Bluetooth

On-Screen Keyboard

Improved the responsiveness of On-Screen Keyboard
Trackpad typing now generally updates at 60hz
Fixed missing keystrokes when touch typing on the On-Screen Keyboard in desktop mode
Fixed the in-game On-Screen Keyboard text entry dialog sometimes having buttons cut off
Fixed an issue where the on-screen keyboard would not type into chat tabs
Fixed up and down direction on gamepad sometimes skipping rows on the keyboard when connected to an external display
Fix errors when operating emoji keyboard in Steam and desktop modes

Media page

Improved Media page performance for users with a large number of screenshots
Restyled the Media page to show more screenshots at one time
Fullscreen screenshots can now be scrolled through by pressing left/right

Steam Input: Virtual Menus

Virtual menus received a visual refresh
Virtual menus can now be named and moved between difference sources or converted between menu types
Fixed layout issues with the hotbar style virtual menu
Commands such as keyboard keys or gamepad buttons will now display glyphs when the user has not manually picked an icon
Icons and colors can now be assigned in the new configurator
Menu items can now be reordered
Responsiveness of the touch menu cursor and general performance has been improved

Steam Input: General

Added support for Mode Shifts in the new configurator
Added a "Turn Off Controller" command to the external gamepad guide button chord layout
Replaced the Big Picture configurator in desktop mode with a windowed view of the new Configurator. This currently only applies to desktop mode on Steam Deck.
Updated navigation of controller command buttons to keep your current selected column when scrolling
Improved styling of command names
Improved touch menu cursor performance and responsiveness
Fixed bug w/ renaming "Move By Amount" mouse commands
Fixed action set layers not carrying through Gamepad triggers outputs from button commands
Fixed issue with Nintendo Switch Controller glyphs on the On-Screen Keyboard
Fixed a case where two controllers could show the same slot in the Controller Reorder screen
Fixed a case where a controller could not show up in-game until the overlay was toggled
Fixed the Page Up/Down glyphs being swapped in virtual menus
Fixed an issue where Switch controllers could show up w/ a duplicate device
Fixed editing command settings inside of a mode shift
Fixed issue where command settings would not save
Fixed an issue where Mouse Edge Spin would be more sensitive on the left-side of the trackpad than the right
Moving on, there's also the Steam Deck OS Beta, which you can try out by opting into the Preview option in Settings > System > Steam Update Channel.
This will no doubt be an exciting one for a lot of people, as one of the biggest complaints is easily the docked experience and absolutely one of the unsaid reasons why Valve has delayed the dock for so long.
Here's what's new in the Steam Deck OS Beta:
Added external display output resolution and refresh rate selection UI in Display Settings (requires Steam Client Beta)
Automatically avoid problematic resolutions like 4096x2160 or 30Hz modes on external displays
Improved frame pacing when compositing (such as when FSR is enabled)
Improved touch / de-touch detection speeds
Fixed in-game camera control issues when using a physical mouse
Fixed aspect ratio and resolution not properly switching in the Steam UI after reconnecting an external monitor
Fixed a scenario where an SD Card format operation could fail
Fixed an issue where frames could drop on external displays at lower refresh rates
Fixed an issue where small touches would be ignored on edges of some trackpads
Fixed unsolicited random haptic events
Fixed boot tone volume to be equalized across models
Modified USB descriptors to support controller navigation in EFI menu at boot
The FSR fix is also a welcome one, as it was causing frame spikes quite regularly so things should be a bit smoother now.
Prefer a video overview? Here you go: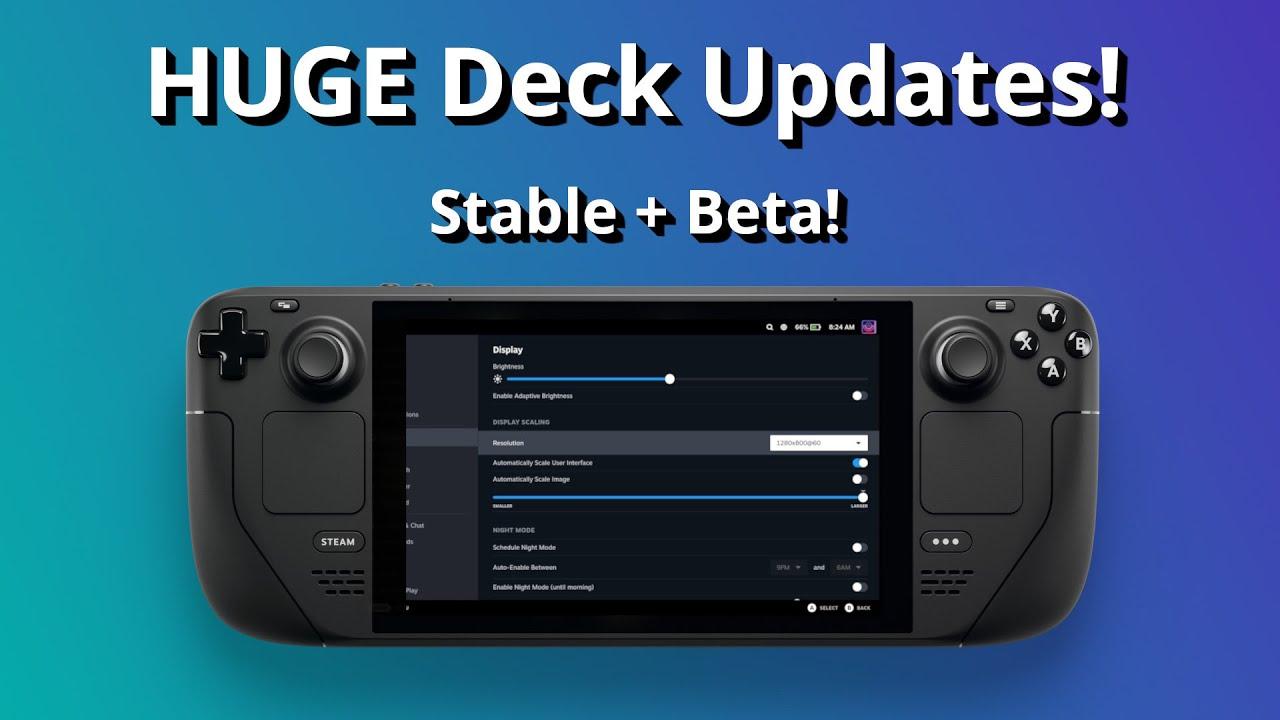 Oh, and here's an extra for you, Slime Rancher 2 works out of the box at release with Proton 7 (as there's no Linux version this time around):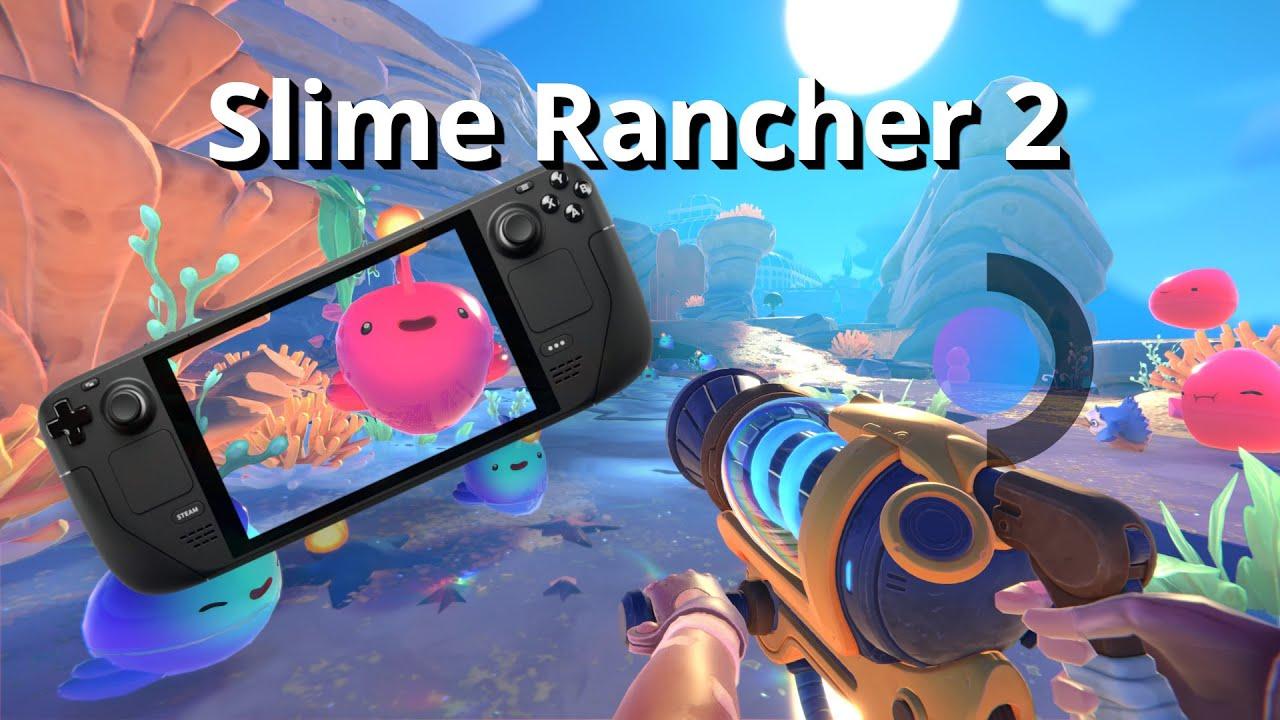 Some you may have missed, popular articles from the last month: