Steam Next Fest is in full swing, and earlier this week we put out some recommendations. Here are a few more games that run great via Proton on Linux to take a look at this month: Cosmoteer, Dredge, and Potionomics.
---
Cosmoteer
Cosmoteer is an open world spaceship constructor sandbox where you build a ship piece by piece then adventure about the galaxy to perform your usual slate of space jobs like mining, bounty hunting, and trading. This is my number one find from the Next Fest so far, and I've already had a lot of fun with it. It reminds me of playing Space Pirates and Zombies for the first time way back in 2011, but more relevant references for the gameplay would be Star Sector, Star Trader: Frontiers, or Nimbatus. The core mechanics for a fantastic game all are here without even touching on building a fleet or multiplayer, both of which will be included in the Early Access.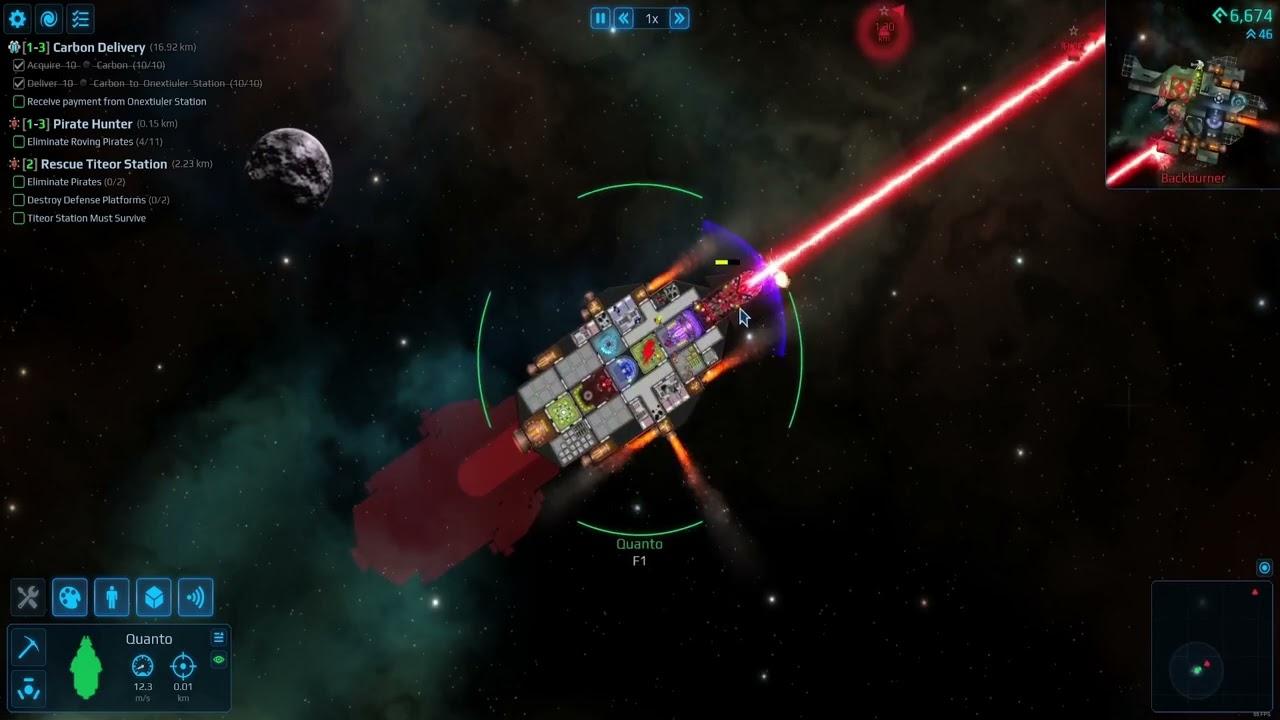 A quick look at Cosmoteer
The demo does have a vicious performance bug on Proton but thankfully it's solved by changing your launch command to %command% --cores 1. Cosmoteer releases into Early Access at the end of October.
---
Dredge
For you fishing minigame aficionados, Dredge is an exploration fishing game with a distinct style. I went in blind thinking it would be a cute time waster, so imagine my surprise in discovering Dredge appears instead to be a Lovecraftian horror game with fishing mechanics. The core loop is innocent enough: you undock from the village you start in and spend the day fishing and exploring the bay before selling your catch to upgrade your boat. It's not long, however, before the game reveals its horror aspirations - fishing in the dark raises your stress (think Sunless Sea), fish rot in your hold with unidentified disease, and pretty soon you start catching full-on Eldrich abominations in your fishing nets. It's also not clear what happened to the bay's previous fisherman. 
Dredge definitely sets a tone
Give this one bonus points if you enjoy 'inventory Tetris', as you can fiddle with your cargo to maximize the size of your haul. The deceptively cute graphics and simple gameplay paired with a darkening story and some grotesque 2D art made for an enjoyable state of discombobulation, and I'm curious how heavily the full game will lean into its horror elements.  Dredge ran flawlessly for me via Proton and there's a good couple hours of content in the demo. It's slated for a 2023 release.
---
Potionomics
In Potionomics you create and sell potions from a potion shop you inherit from your deceased uncle. Think the relationship-building Stardew Valley meets the sales part of Moonlighter. The game looks and performs fantastic via Proton, and there's a fun card game for the haggling process. The character design is, frankly, spectacular, and there's a fun mechanic whereby improving your relationship with characters via conversations/dates earns you new cards to use in the haggling minigame.
Selling a potion to Quinn, the village witch/hustler
There's far too much going on to call Potionomics a dating sim, but from the demo my guess is that building relationships will be the primary focus of the game rather than the shop simulation. One caveat here is that the demo is quite short (less than an hour) and has a lot of tutorialization, so it's hard to know how well the final product will come together. Potionomics releases on October 17, so we don't have long to wait before 'shipping for our protagonist and the the Public Relations Moth from the cover of this article.
---
It's impossible to keep on top of everything with Steam Next Fest, so if anyone has dredged (sorry) the depths and come up with something special I'm curious to hear about it.
Some you may have missed, popular articles from the last month: