Zero Wing along with other shoot 'em up classics Out Zone, Twin Cobra and Truxton from Toaplan and Bitwave Games have their brand new PC releases out.
Quite disappointingly though, the famous meme "All your base are belong to us" from Zero Wing that was in the Sega Mega Drive (Sega Genesis) version is absent from this new release. This is due to each of the games being upgraded from the original Arcade game versions. However, the good news is that a patch is coming that will add the cutscene back in, it just wasn't ready for the main release.
Some of the upgrades available for the games includes:
Quality-focused features such as minimal input lag, input processing, and rendering all complete on the same frame.
Instrument Panels featuring additional gameplay information and artwork.
Rewind feature allowing gamers to rewind between 10-18 minutes of play.
Assist features facilitating options such as auto-fire.
Very Easy Mode, allowing beginners to master each game at their own pace.
Pixel-perfect display option or full-screen scaling in both windowed and full-screen modes.
Rotate option allowing the action to be rotated in 90-degree increments.
Choose between Raw Input on Windows or Steam® Input.
Practice mode, allowing gamers to hone their skills.
See their release trailer below: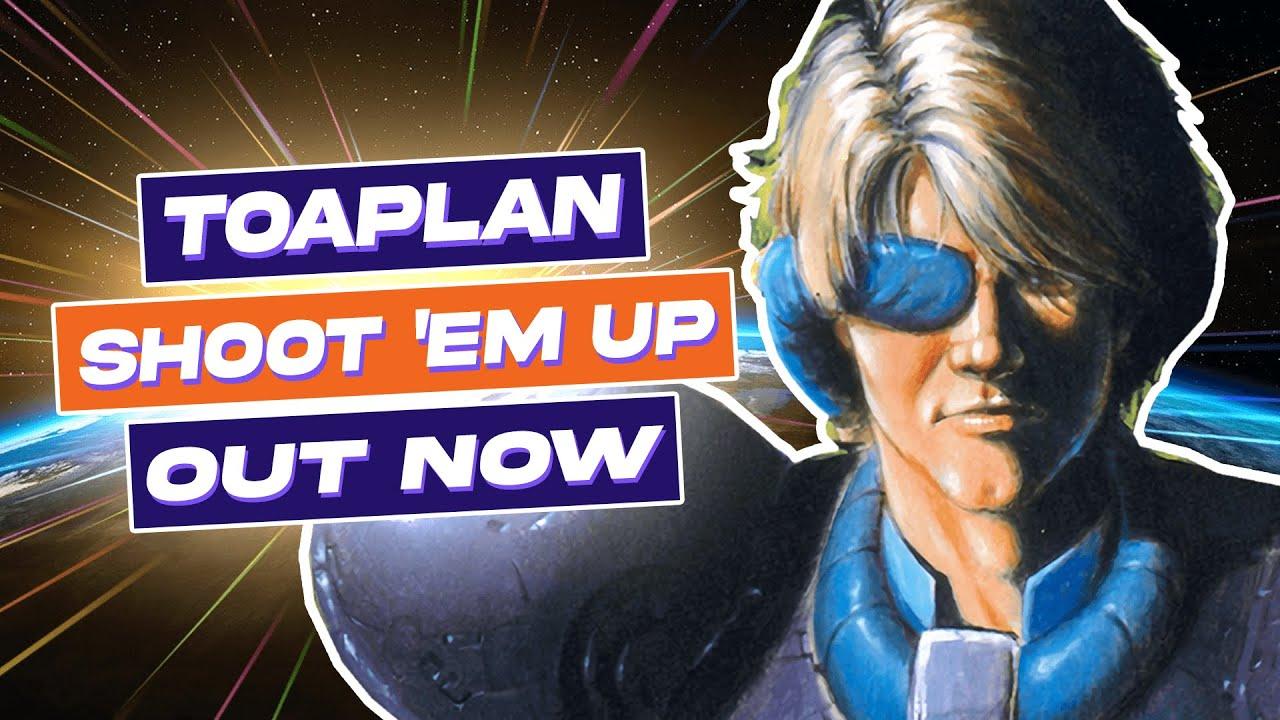 All of them have Native Linux support and after testing on Steam Deck as they sent over a copy of each to me, they will easily be fully Steam Deck Verified. I've had a lot of fun with them, and they're all as difficult as I remember. Zero Wing in particular used to kick my ass on Mega Drive but it remained as one of my favourite shoot 'em ups and overall Bitwave Games have done a real quality job on them.
From the press release:
Tatsujin CEO, and legendary Toaplan developer, Masahiro Yuge, commented, "We're humbled that gamers today hold our games in such high regard, it's a testament to the work we put into making each title a memorable experience. We're glad these titles have stood the test of time and we're delighted to bring them to a new audience through the release of Toaplan Arcade Shoot 'Em Up Collection Vol.1."
Niklas Istenes, CEO of Bitwave Games, said, "Developing this premier volume of much-loved shooters has been a labour of love and one which we know our community is excited to play. We're so happy to finally release the first in our planned collection and can't wait to see what scores gamers manage to achieve on the online leader boards! We look forward to announcing more about our future plans for the collection soon, and we're confident gamers will fall in love with these games all over again."
Screenshot taken on Fedora KDE 37.
While you could get them elsewhere, and then emulate them, I'm a huge fan of click and play releases like this for classics that come with enhancements built-in. It just makes playing them a whole lot nicer. I can easily recommend picking up these classics because sometimes they really don't make them like they used to. I'm extremely keen to see what they have cooking up for more upgraded retro releases like this. Especially nice that they did Native Linux support that works great on Desktop Linux and Steam Deck.
You can find each of them on Steam (GOG too but they only have the Windows builds).
Some you may have missed, popular articles from the last month: