PAYDAY 3 has a technical Beta currently live, as they're testing out their servers ready for the full release on September 21st. Getting it running on Steam Deck and desktop Linux needs a little fix to work so here's how.
It's quite simple but does require a few steps and just a little patience.
First of all, I would suggest signing up for their Nebula account system and then doing the Steam account linking. This will then allow the game to just auto log in. This third-party account is necessary right now. 
Now, when you try to launch the game you'll be greeted by an error that will look a bit like this:
Thankfully it's easy to get around but here is where you need a little patience, as some parts can take a little while to load. You'll need to install Protontricks, which is available as a Flatpak from Flathub (via Discover on Steam Deck in desktop mode). You may need to give Protontricks permissions to read the drive PAYDAY 3 is installed on, like an SD Card for Steam Deck or a different Steam Library drive on desktop. Run these in terminal:
For Desktop Linux:
flatpak override --user --filesystem=/mnt/MySSD/SteamLibrary com.github.Matoking.protontricks
Steam Deck SD Cards:
flatpak override --user --filesystem=/run/media/mmcblk0p1 com.github.Matoking.protontricks
After that, reload Protontricks.
Next you'll need to scroll to select PAYDAY 3:
Then you'll need to go through a few different screens to select the default wineprefix:
Next up is select the top option to install a Windows DLL or component:
Then scroll down to find vcrun2019 or vcrun2022:
Oddly, vcrun2022 showed up on Steam Deck for me but not desktop Linux but regardless both 2019 and 2022 work.
Then you'll see a few installer screens for vcrun like this:
Just go through these, there's at least two and once finished it will bring back the Protontricks screen and you're then good to go. PAYDAY 3 will now run.

Pictured - PAYDAY 3 on Kubuntu Linux
Here's a video going over the steps and some footage on Steam Deck: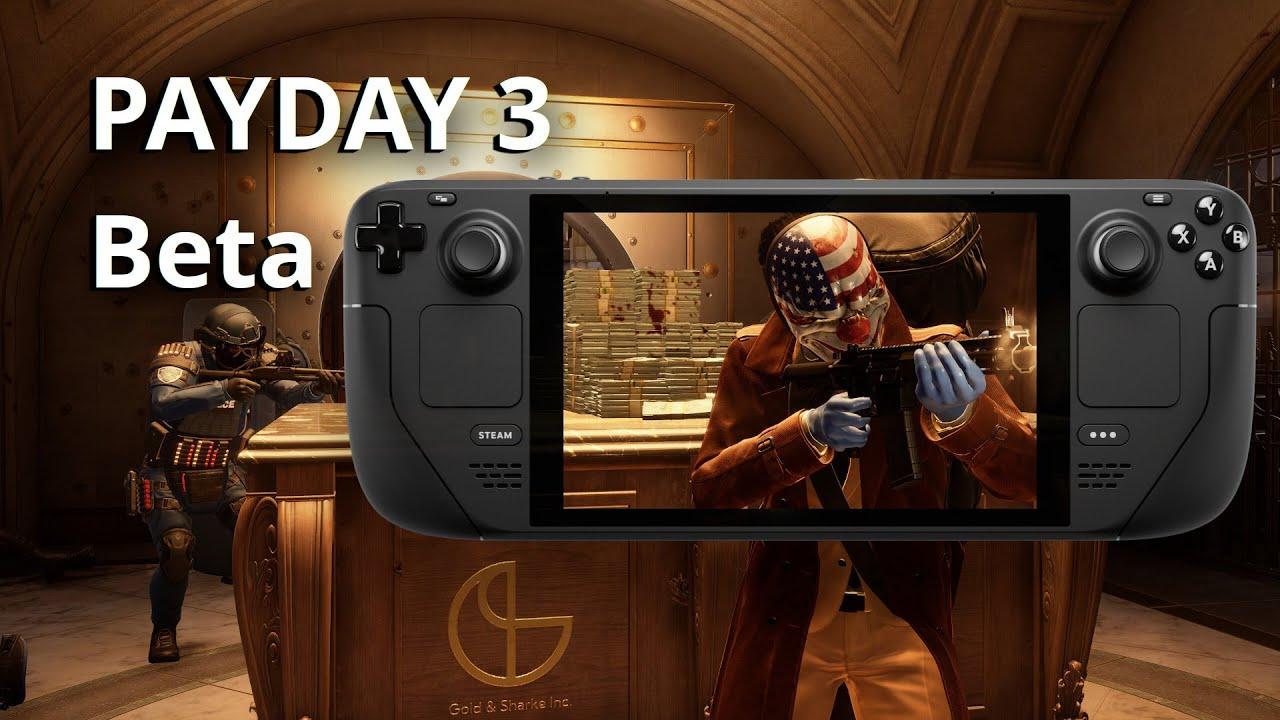 You can follow PAYDAY 3 on Steam.
Some you may have missed, popular articles from the last month: