THQ Nordic have announced that they've swallowed up another IP, this time it's Carmageddon from Stainless Games. It's interesting, since we were supposed to get Carmageddon: Reincarnation on Linux.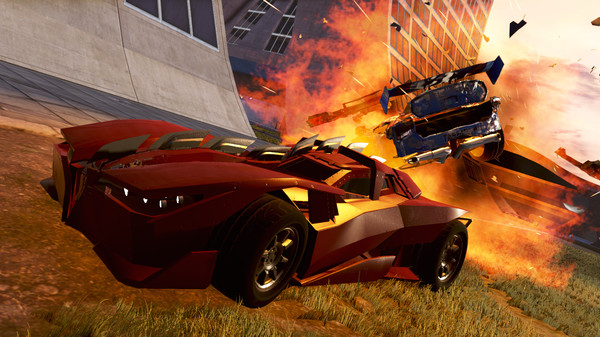 Stainless originally made a Kickstarter back in 2012, which had a promise of Linux support as a platform. Years later, they revamped the game into Carmageddon: Max Damage and we're still here six years later without Linux support for the game. Part of the problem, is that Linux support was a "stretch goal" at $600K (see here) and they did get funding of over $625K.
"Carmageddon finally crashed its way into our portfolio. Some pedestrians and a couple of members of the Bovinae subfamily might have (virtually) been killed in the process" added Jan Binsmaier, Publishing Director at THQ Nordic. "With over twenty years of franchise history, and yes, I feel a little older just saying this, and such a passionate and dedicated fan-base worldwide, we are confident we hit the right target."
THQ Nordic have actually put out a few Linux games, so there's at least some hope there. They did the revamps of Sphinx and the Cursed Mummy, Silver, Imperium Galactica II and others which gained Linux support in the process. They also publish a few other games from smaller developers that also have Linux support. So they're at least a friendly name to have around.
Original announcement can be found here. Also on the Stainless Games site.
Some you may have missed, popular articles from the last month: