After being sent a copy of Damsel from Screwtape Studios to our Steam Curator, I spent some time as Special Agent Damsel.
Damsel is an action platformer that requires some quick thinking and good finger reflexes. A platformer that starts off fast, gets a little faster and then decides to throw more and more at you as time goes on. You're not just a vampire slaying bad-ass, you're also a bomb disposal expert who can hack computers and crack open a safe with time to spare.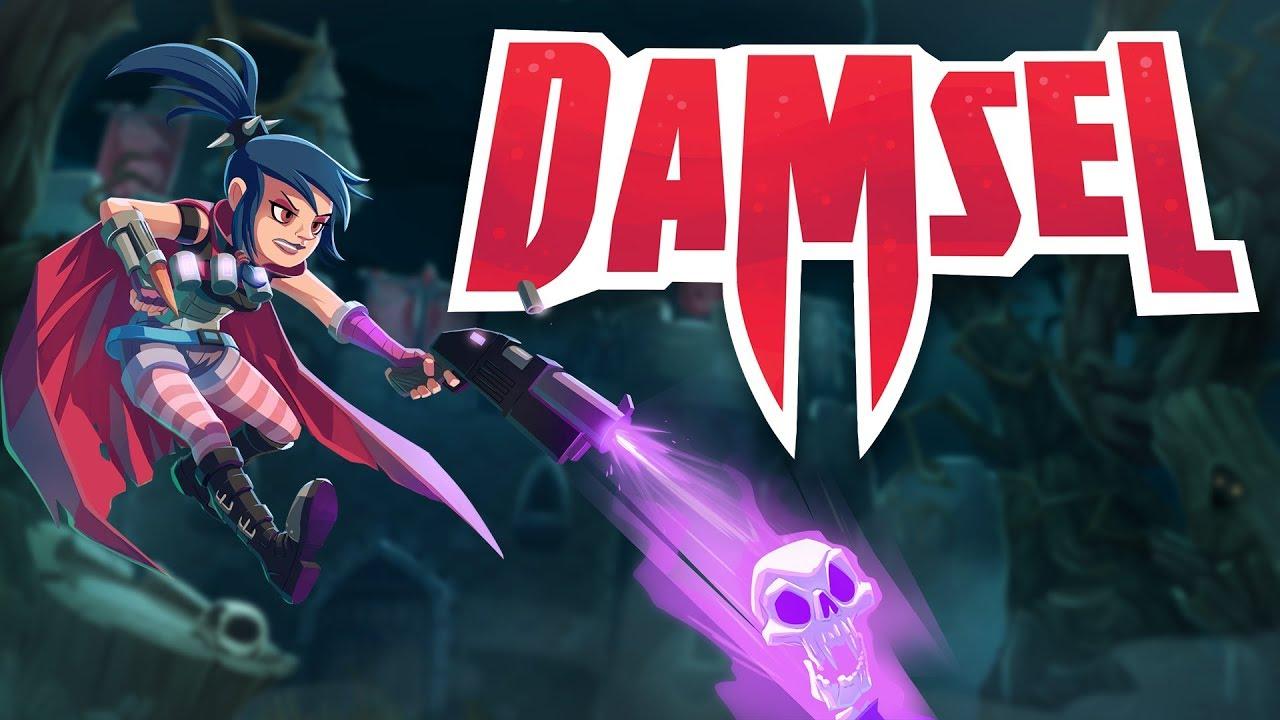 It's a great game for those who love their platformers, especially considering Damsel has a seriously good style going for it. The mix of tight platforming with fast paced action, along with some mini-games like bomb disposal and setting hostages free certainly keeps it interesting.
I will admit, I've accidentally shot my fair share of hostages when I've tried to better my times in certain levels. It's easy to do though, when you're thinking and acting a little bit faster than all parts of your body can keep up with. Jump down to a platform, destroy the CCTV so another vampire doesn't pop out while you're falling to take down another vamp and pop, you just killed a hostage—woops.
While the challenge does increase, there was no point I felt it was unfair. Sure, I failed a couple of missions multiple times but that's part of the fun. It balances all the gameplay elements pretty nicely. Although, this is perhaps due to the fact that I'm taking a look after they've put out patches to balance it more. One of those patches actually removed a bunch of mini-games. A shame, it would have be interesting to see more left in on a higher skill level for those who want a bigger challenge.
For the story elements, it has some rather lovely comic-style bits to flip through before each mission, although annoyingly it seems there's no way to skip it when you're replaying a level. The story isn't amazingly interesting, it merely serves as a nice breather between levels.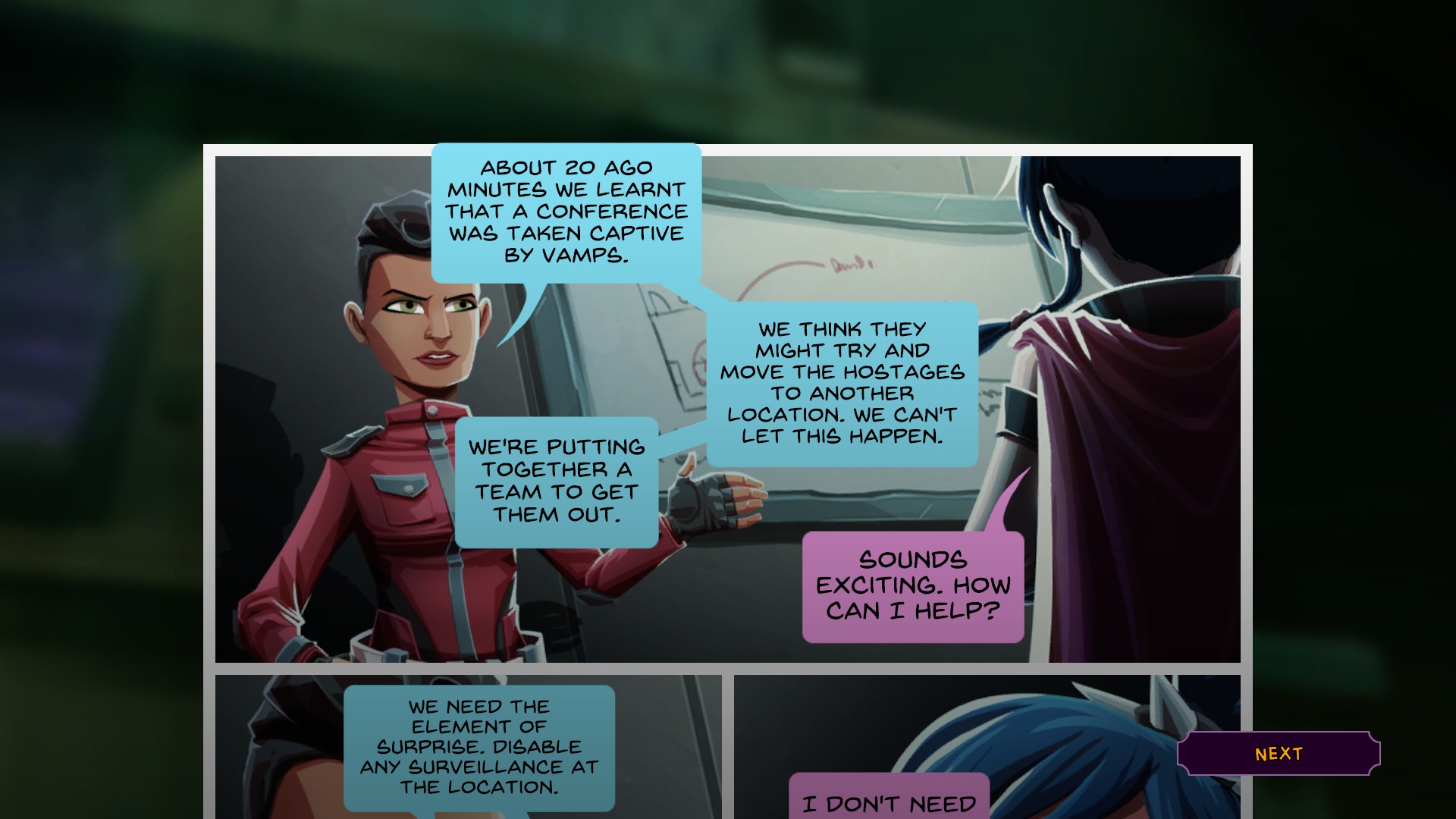 It's not without issues though. Both my Steam Controller and Logitech F310 were not correctly detected as a gamepad. They work but the game displays mouse and keyboard prompts, so it's not ideal. It's 2019 and I'm still having to write things like this, gamepad support for such well-known pads should be flawless by now.
Performance is good, although with VSYNC turned on it did seem to cause issues and made it feel and look noticeably sluggish. Turning it off made it run like a dream.
Overall, Damsel is a decent action platformer with a lot to like about it. The colourful style mixed with a little humour and good gameplay meant I had genuine fun playing it. It currently contains two chapters, with a third "Coming Soon" and I'm actually keen to play more of it.
You can find Damsel on Steam.
Some you may have missed, popular articles from the last month: