Update May 1st: Pre-orders are now up.
Valve have pushed out the details of their new in-house VR kit, the Valve Index along with the Controllers and 2.0 Base Stations.
The actual Headset has dual 1440x1600 RGB LCDs and it runs at 120Hz with "full back-compatibility to 90Hz". Additionally, there's an experimental 144Hz mode as well. The displays have a "reduced illumination period of 0.330ms to 0.530ms (framerate dependent)" which Valve claim is a "5x improvement" over first-gen PC VR HMDs which all sounds mighty impressive to me.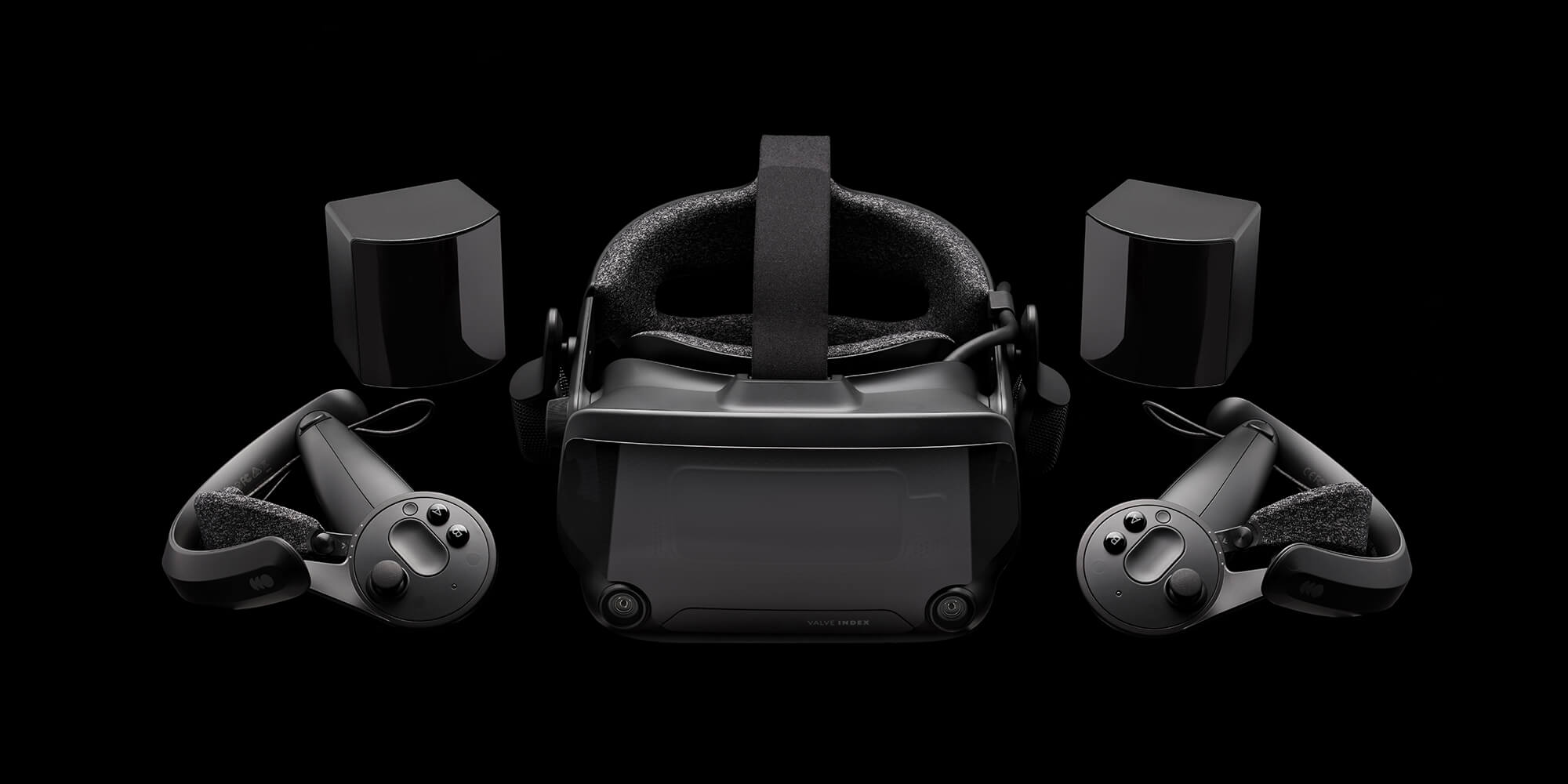 The 2.0 Base Station sounds equally as impressive, with you able to have four of them all connected up to create a 10m x 10m play-area. Their Base Stations are compatible with both the Valve Index and HTC Vive Pro. Linking into that, the Valve Index is also compatible with the HTC Vive Controllers, HTC Vive Pro Controllers and the HTC Vive Base Stations, or HTC Vive Pro Base Stations so you don't need to buy every part of Valve kit.
We already knew that the Valve Index would have full Linux support, as Valve previously confirmed this to us directly and with the pages up it's clear this still holds true. Although, their VR-test application is Windows-only. The Pre-orders will start tomorrow, available in a "limited-quantity launch" for the USA and the EA with shipping targetting by July 1st.
No games were announce by Valve at this point, however they are teasing a "flagship" VR game later this year that will be playable on "any SteamVR compatible system". Perhaps they're waiting to properly announce it when shipping begins? Who knows but I will let you know when I know. I would absolutely love to see what Valve could do with it with their own games.
For those really interested in early details, Tom's Hardware did get to test it and they have some bits up on it. While I wasn't able to get any kind of hands-on yet, I am hoping to see a review unit this time (unlike with the HTC Vive) so we can see how it does on Linux, a quick chat with Valve earlier sounded positive on that front.
They also have a store page up now on Steam and it's time to keep those expectations in check. Brace yourself for the price, as it for me shows the entire kit will go for £919 which is an absolutely eye-watering sum. You can pay less if you already have other kit like the Vive or Vive Pro but it's still pretty expensive. Here's a breakdown of pricing for you across the various combinations possible:
Full Kit: £919/$999/€1079
Headset + Controllers: £689/$749/€799
Headset: £459/$499/€539
Controllers: £259/$279/€299
Base Station (one): £139/$149/€159
Face Gasket (2-pack): £36.99/$39.99
VirtualLink USB-C Adapter: £36.99/$39.99
Going by the specifications though, this really is top-end stuff we're looking at so the price isn't exactly surprising but it will still likely limit the audience. For Linux gamers, the lack of VR content could be the real barrier although this is likely another reason why Steam Play exists.
There's tons of details to go over, so do check out all the info here.
Some you may have missed, popular articles from the last month: