Harebrained Schemes and Paradox Interactive have updated BATTLETECH today for everyone, along with the release of Urban Warfare with some impressive destruction possible. Note: DLC key provided by TriplePoint.
For the free update that everyone is able to access, it's surprisingly full. There's fifty new systems added to the Star Map, it also gives you the ability to filter by biome and difficulty. There's a "Battle+" encounter type, which gives you optional secondary objectives and other surprises. Also, stray shots now have a hit chance—so don't bunch-up! Although the stray shots damage feature is not in multiplayer. They also added in a bunch of new mech variants, more events have been added in including events that lead onto other events, making your decisions more interesting.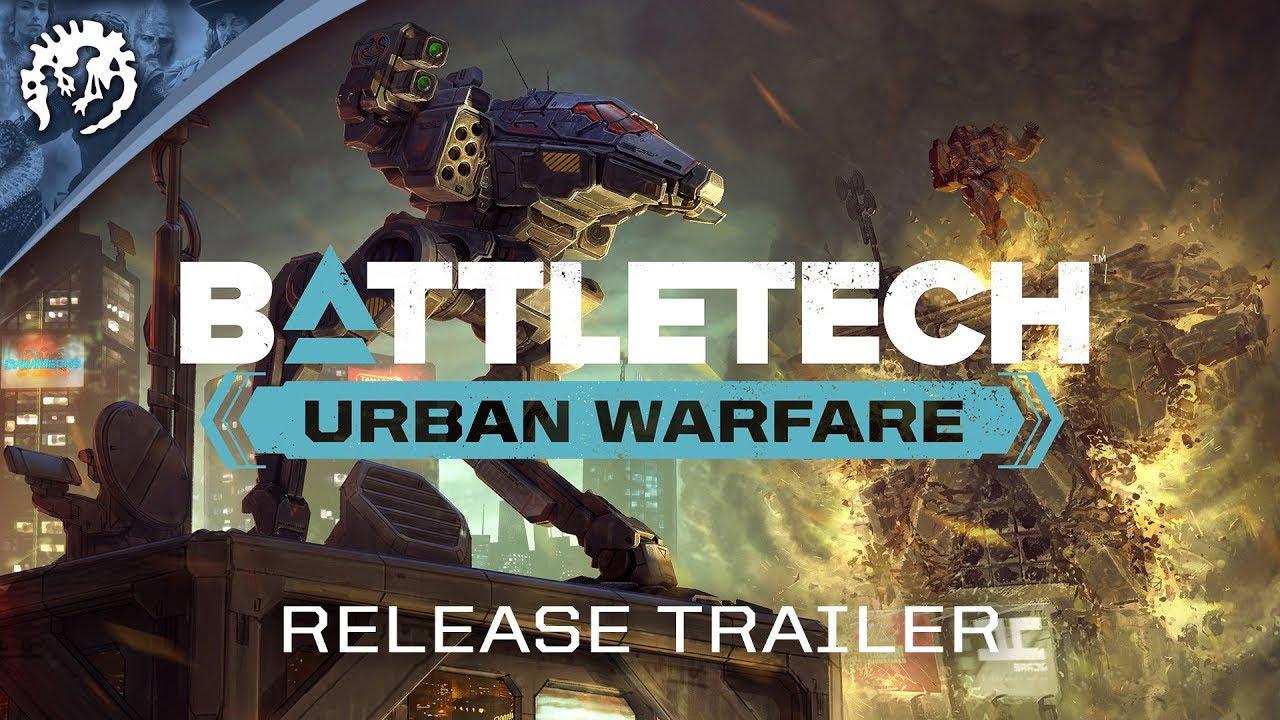 The paid Urban Warfare expansion is also quite a big one, adding in all sorts like new destructible environments, electronic warfare, new mechs, new Flashpoints, new enemies to face and a new "Attack and Defend" encounter type.
You can also see some previous thoughts on BATTLETECH from contributor BTRE right here. I will agree with a lot of what he said back then, there's a huge amount of fun to be had here with some absolutely immense battles thanks to this new expansion. I've enjoyed BATTLETECH for quite some time now after finally getting into it recently, Urban Warfare basically adds a lot more of the same goodness available in the base game while also turning it up a notch or two.
The main problem for me, is how the game seems to stutter often and it's quite annoying. From what I've seen, this has been a persistent problem since release across all platforms. I also have an odd issue, where if I change my Vsync setting the game then suddenly looks quite blurry—weird. Shame, as apart from those two issues it's glorious and I plan to play a whole lot more. I guess you know you love something, when even constant stutter won't stop you blowing the arms off an enemy mech.
BATTLETECH and Urban Warfare can be found on Humble Store, GOG, Paradox Store and Steam. The base game is also currently on sale.
Some you may have missed, popular articles from the last month: