Available to help fund on Kickstarter, GIGABUSTER is an action platformer taking inspiration from Mega Man Zero and Mega Man X.
They're very clear on release platforms too which is nice to see, with a mention of a Steam release for "Windows, Mac, and Linux". Interestingly, it's being made with Construct 2, a very interesting HTML5 game creator that I've tinkered with myself and found it to be pretty impressive. Thanks to that, you can try out the early W.I.P demo right in your browser on Game Jolt.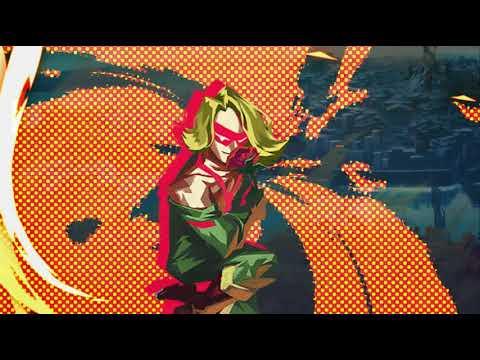 Planned features:
9 companies to break into, delivered in sets of 3 that you can tackle in any order, including a hub world linking them all together.
A lot of movement options, both classic and new. Dashing, dash jumping, wall jumping, dash wall jumping. Along with a grappling hook, free climbing fences, grabbing ceilings, dive kicking, rail grinding, and more!
Special abilities that are either tied to button combinations or have their own dedicated buttons.
A combo meter to shoot big lasers, dash through enemies, and overall look very cool with.
Shop for upgrades and find armor that displays visually, including heroic scarves and very red neckties.
Cool weapons like baseball bats and halberds.
Lots of powerups and exploring!
A colorful cast of very normal well-adjusted everyday CEO's to argue with.
Their goal on Kickstarter is pretty small at only five thousand dollars, this is due to it only being needed to help fund music and sound effects with the developer funding the rest themselves so they're obviously quite confident in the rest of it. However, it's worth noting this is their second attempt with the first having a much higher goal which failed.
Check it out on Kickstarter, you can also follow it on the Steam page.
Some you may have missed, popular articles from the last month: