Jupiter Hell, the atmospheric and quite brutal roguelike from ChaosForge is opening the doors for another weekend, so you can try out the demo before it goes public.
It's absolutely worth doing so too, I've covered it numerous times here because I adore the style and the feel of the gameplay.
Jupiter Hell is a classic, turn-based roguelike set in a 90's flavored sci-fi universe. Set on the moons of Jupiter, the game pits a lone space marine against overwhelming demonic forces. Rip and tear zombies, demons and unmentionable monstrosities, using classic weaponry such as shotguns, chainguns, railguns and the trusty chainsaw. All to the shine of CRT monitors and the tune of heavy metal!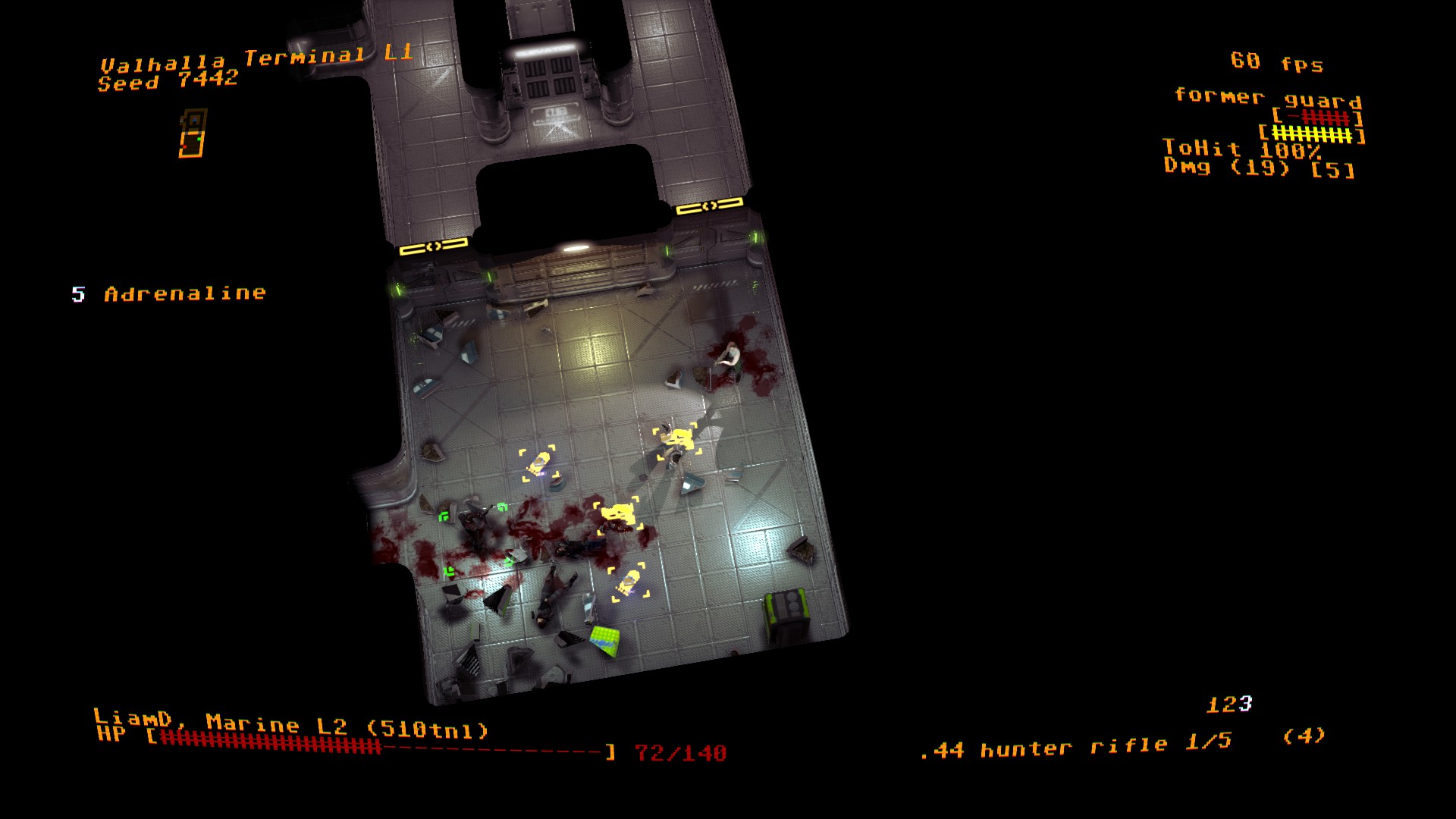 Fresh screenshot of it on Manjaro, running perfectly.
Just like last time, you need to hop onto their Discord Channel and message the "CRI Command" bot with the code "!Hell4U". It will then send you a Steam key instantly to access the demo. You can see the post on Twitter here where it was announced again.
It was updated recently too adding in a tutorial to the game, which is pretty slick. Due to the style of it and how it feels, it's easy to actually forget it's fully turn-based like a traditional roguelike. The UI was also upgraded to give you more info and you can now turn off the CRT effects.
The Early Access release is still due on Steam sometime next month.
Some you may have missed, popular articles from the last month: