Combining elements from both 3D and 2D games, Anodyne 2: Return to Dust has officially released with Linux support.
A very ambitious game, using a 3D art style inspired by the PS1, PS2, and N64 era of gaming and 2D sections much like you would have seen on the GBA and SNES. Developed by Analgesic Productions (Even the Ocean, All Our Asias, Anodyne), it's incredibly impressive when you realise this was made by two people.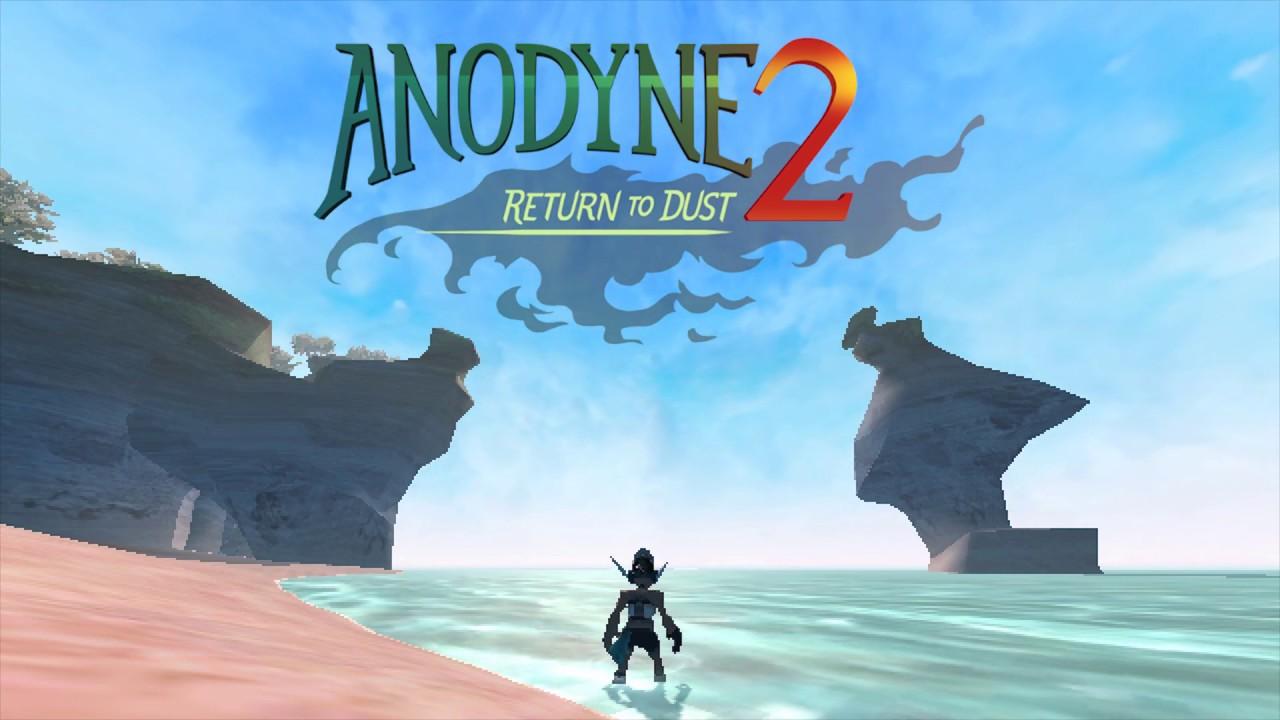 I honestly don't think I've played anything like Anodyne 2, an extremely surreal experience. It really did feel like I was back in my youth, playing some sort of RPG on the PlayStation and it really does look the part. We get a lot of games that go retro but nothing quite like how this is done.
You are Nova, hatched from an Egg and dumped right into a warzone. This is a slightly unusual warzone though, there's no swords or guns involved and no great armies clashing. Your foe? Nano Dust. A microscopic force that infests the minds and bodies of people across New Theland. It will feed on fears, wrath and more eventually destroying the identity of whoever is hosting this Nano Dust.
This is where the rather excellent use of mixing 3D and 2D gameplay comes in, as you're able to shrink down into the bodies of others. It's bizarre but brilliant at the same time. To do so, you must shoot someone with your spark to open them up to your shrinking ability and then perform a little rhythm mini-game to actually get inside.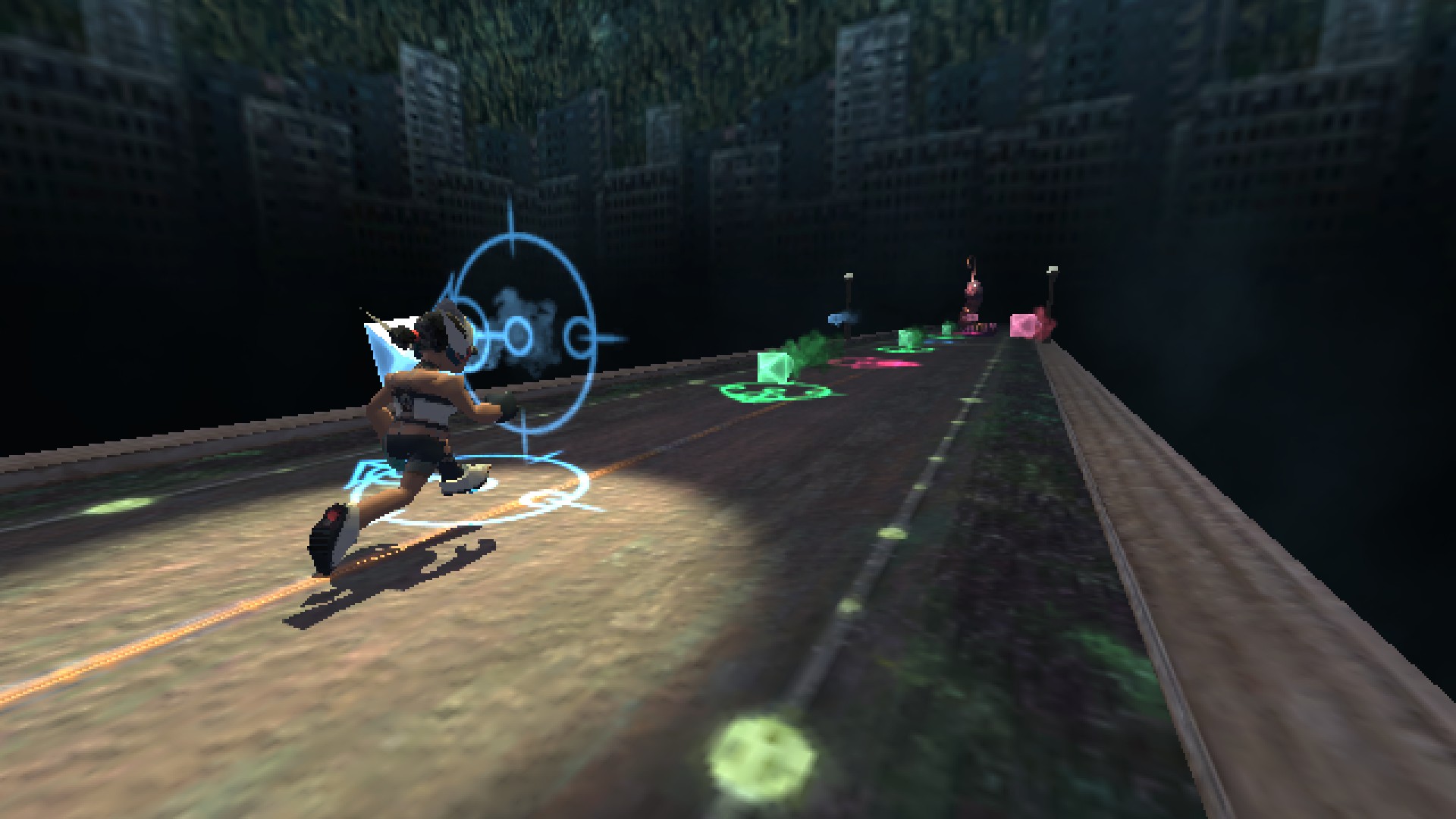 Once you manage to beat the little game, you then jump on inside whatever weird creature it is you've come across in need of a good inner scrub. There is where the 2D side of the game appears, which has you run around using a vacuum to clear out all the Nano Dust in a sort-of Zelda-like little dungeon with some combat and puzzles.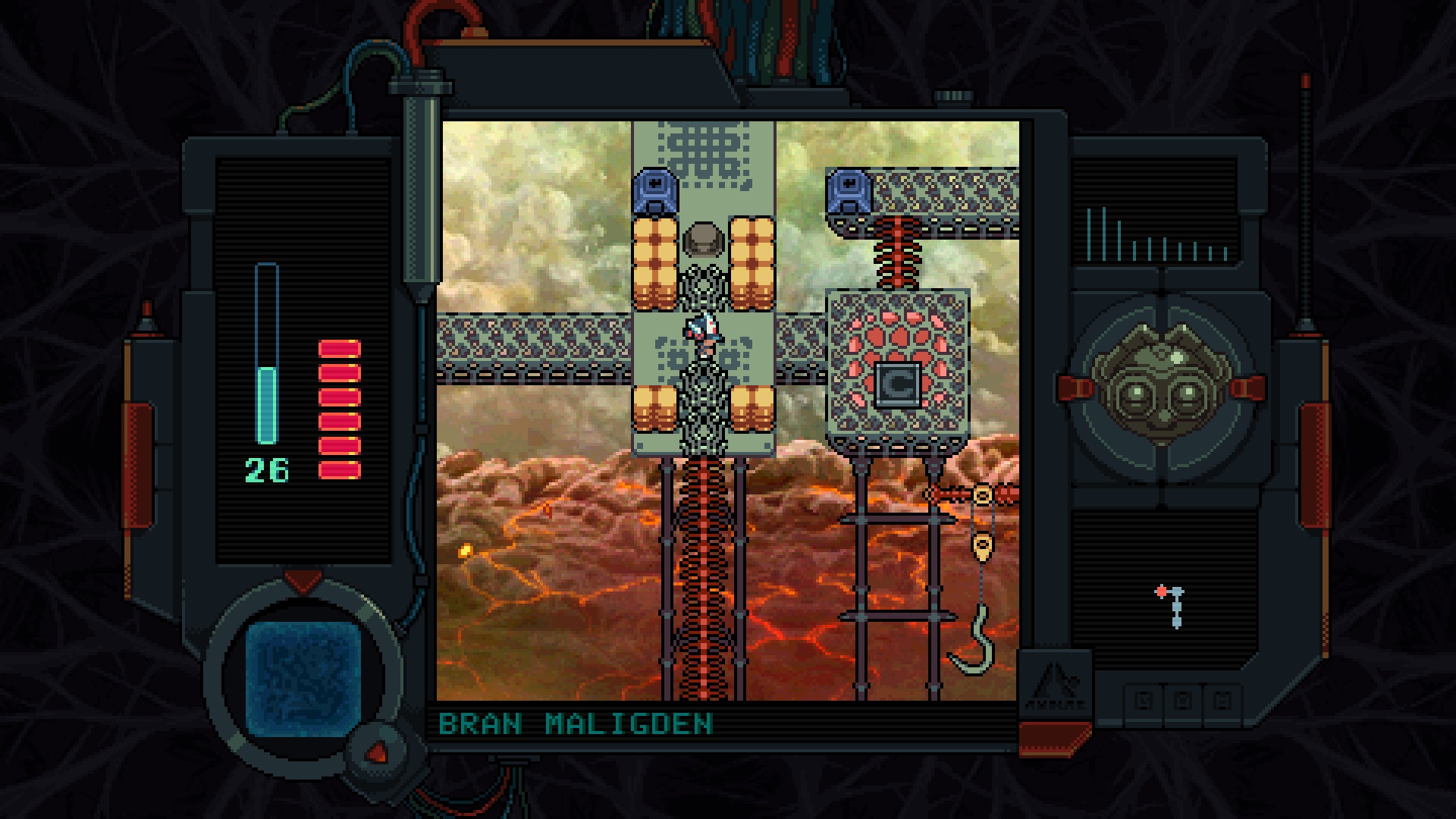 Some of these dungeons are downright hilariously weird, like one where you use your vacuum to pull out a tongue to hit Dust enemies with. At one point I accidentally pulled the tongue out and hit one of the little helpers inside this particular body and it…well I think it got a little aroused. Each dungeon is a little unique too and certainly never dull.
Once you have enough Nano Dust, you can deposit it all at the Dust Prism below Cenote, the big city in the centre of New Theland. This Dust Prism then recycles it into energy, which is used to push back the storm of Dust trying to cover and destroy everything in sight.
When you manage to defeat the boss of each of these inner body dungeons, you can suck up some big floating Dust spire-like thing to get a card. You can then use these cards when you have enough, to expand the storage of the Dust Prism to further the story.
Basically, in Anodyne 2 you're a shrinking Janitor cleaning out people's dusty innards. It's actually a little hilarious when I thought about it in such simple terms, yet so beautifully done.
Feature Highlight:
In 3D, jump, drive, and walk across gorgeous and haunting locales, speaking with strange and memorable characters.
In 2D, use your Nano Vacuum to collect dust, suck up and fight enemies, all while overcoming mind-bending challenges related to the characters' inner lives.
Experience the thrilling and emotional story of Nova. Her destiny is clear: she is the Nano Cleaner who will save New Theland. But strange characters & painful experiences will put her loyalty to the test...
Choose where you want to go! The sweeping vistas of New Theland quickly open up to exploration.
The Cards you find on your journey will allow you to access the outer reaches of New Theland.
No waiting for horses! Instantly transform into a car to quickly drive around the world.
Use your Spark to shrink into the bodies of the infected, explore the 2D Zelda-like dungeons within, and heal them.
Enjoy the lush, dreamy and breathtaking 3D and 2D landscapes painted and pixeled by artist Marina Kittaka.
Listen to over 50 new songs influenced by countless genres by Sean Han Tani, perfectly fitting the varied landscapes of Anodyne 2.
As a reminder, the story is completely standalone, you do not need to have played the first game to enjoy this. They can be played in any order. Anodyne 2 has some references that fans of the original may notice, but not much else to worry about and certainly didn't stop my absolute enjoyment of it considering I had not played the original game.
For the Linux version, they're supporting "Ubuntu/Steam OS" so keep that in mind. However, I can confirm that it does at least work without issues on an up to date install of Manjaro.
Do I recommend it? Personally, I think it's absolutely fantastic.
You can find it on Humble Store, GOG, itch.io and Steam. All stores have it currently with 10% off.
Some you may have missed, popular articles from the last month: