Valve have officially announced that the Beta for the overhaul of the Steam Library is coming on September 17th. Valve did a demo to some press outlets recently in a closed-doors session and now they've formally announced it.
This is something Valve have been working on for a long time and it is absolutely needed. The current Library feature of Steam is incredibly simplistic and when you've built up a bigger amount of games it's so a bit useless really.
Most of what's coming we already knew about, especially since you could actually try it out back in June thanks to a previous leak. From what I checked out personally, it was a huge improvement in just about every area of the Library system.
Seeing what games have been updated easier and the new events system should be interesting, giving developers a new big way to hook players back in. Valve said that today developers will have access to the tools required to make the events so they can be ready. More about the Events stuff here.
I'm most excited about the Collections feature, a much expanded version of the current and simplistic category system. Allowing you to do filters on features available and the genre, to have them pull in games that apply over time as you buy more, it is pretty sweet.
See the full announcement on a special page here. Valve said more info will come before the Beta starts.
There's also some new experiments coming to Steam Labs, like "Deep Dive" based on the Steam Diving Bell prototype from developer Lars Doucet (Tweet) which looks interesting. I just hope Valve actually get around to adding an Operating System platform filter to their experiments, as it's assuming everyone is on Windows right now for all of them. The Interactive Recommender for example, shows me tons of Windows games even though I only have Linux ticked in my Steam preferences.
---
Update: Also, it doesn't seem to have been announced anywhere I could see but it seems Valve are also doing some tweaks to store pages which seem to be live now. Here's a comparison:

Left: New, Right: Old.
The cover image on the news item gives it a bit more attention, it also seems it can be animated. You can hover over to get an excerpt too: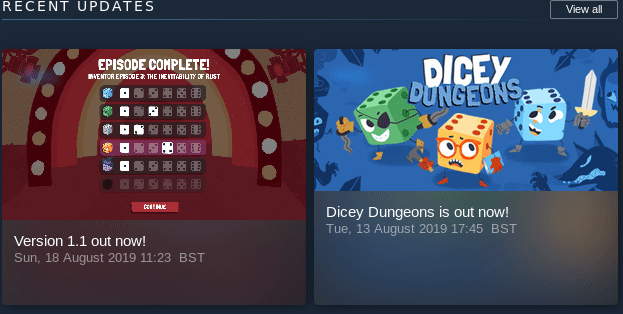 When you click on it it, you're given an overlay instead of a new page too like below: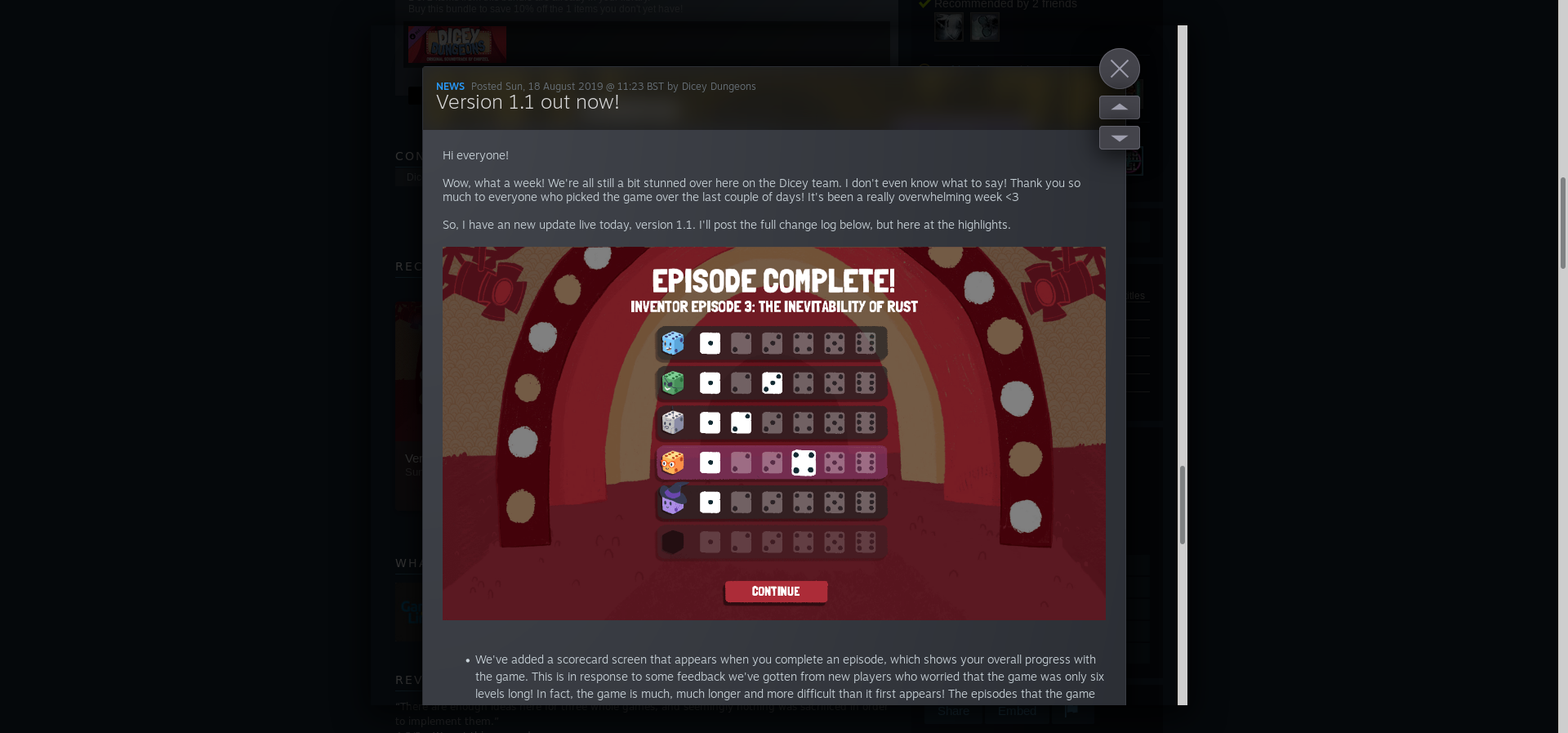 However, if you're now directly linked to an update the whole layout has changed too. Here's how, click to enlarge the pictures:
Valve did say some of the new tools were rolling out for developers today, so this seems to be part of it. Since the new Steam Library design will show the "What's New" section (first image at the top), it's likely being shared here.
---
Update #2: Valve confirmed in an email to GamingOnLinux that the Steam Library Beta will be available through the usual opt-in Steam Client Beta and it will go live for all platforms (Linux included).
Some you may have missed, popular articles from the last month: