Valve aren't just rolling out more experimental features in the Steam Lab, they're also taking a stab at improving how Steam recommends games to you with some adjustments now live.
In the developer-focused blog post on Steam, the "Store Discovery Update" is out with what they say are "several algorithmic changes and bug fixes" in an effort to be more "precise" and "diverse" in what users see in the Recommendation Feed, More Like This and Recommended for You store sections. If you don't know them, it's these bits: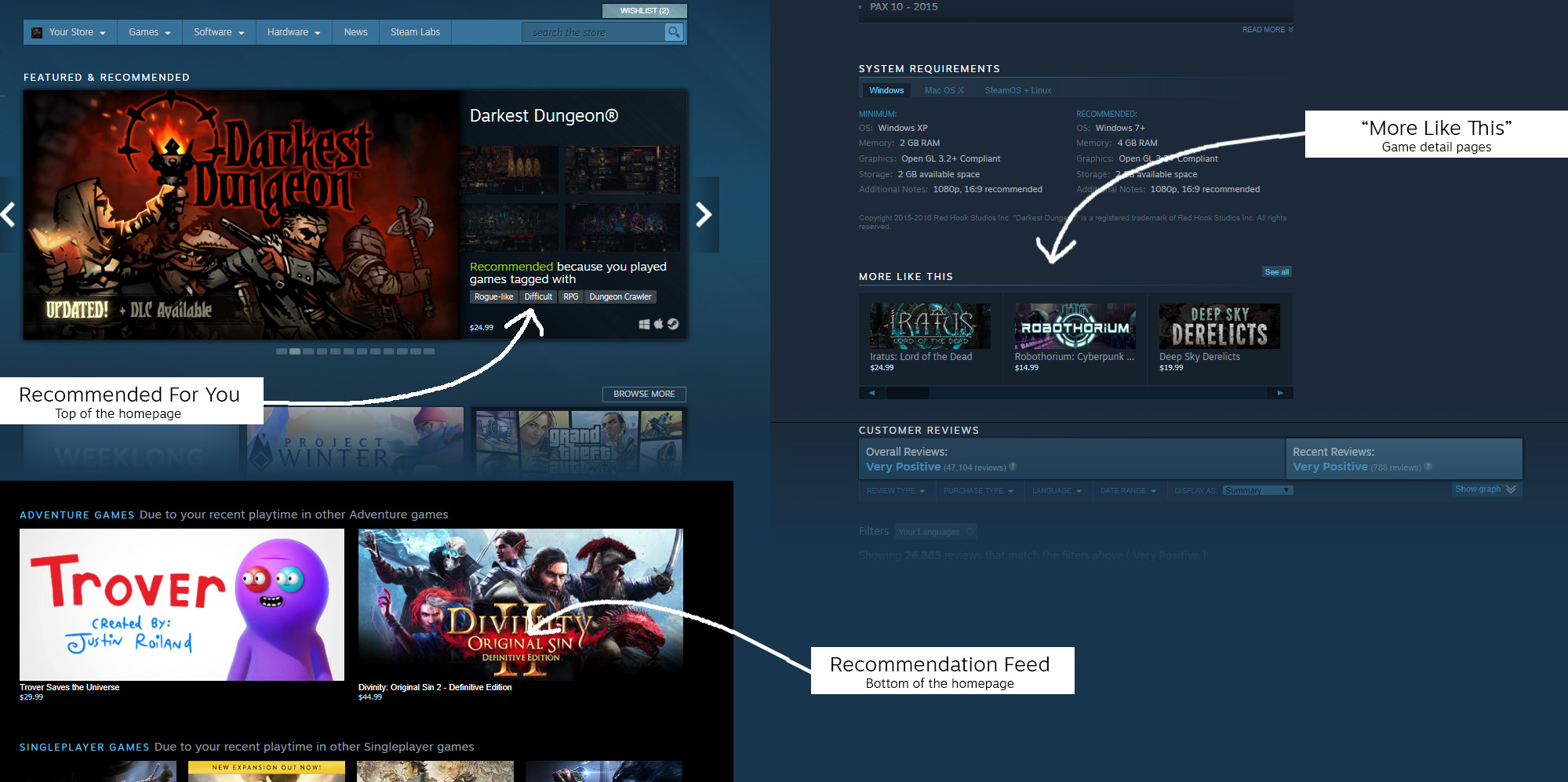 One of the main problems seemed to be the most popular games driving these sections, Valve claims this happened with the "Similar by Tags" section and it was a bug they've since fixed. There's lots of other little bug fixes and changes done, which has also resulted in the "Recommended for You" section also now being less biased towards the most popular titles.
It seems they ran a bit of an experiment with around 5% of users sneakily being tested. As a result of those tests, Valve decided it was working a lot better. They showed the below chart which shows how big the difference was with their tweaks and bug fixes for the "Recommended For You" section:
So a 75% increase in the total number of unique games visited, plus a 48% increase in the average visits per game. Pretty great odds that.
Valve also said they saw more purchases and wishlisting being done from places driven by Tags, like the "More Like This" section as a result of them now showing a better selection.
Hopefully now, the same games won't appear all the time that I simply don't click on. It will be interesting to see what developers say about this when it's been live for a few weeks, as our Twitter feed is constantly full of game developers talking about how Steam hits and revenue is down constantly.
Some you may have missed, popular articles from the last month: