After first releasing the test builds for Factorio 0.17 around half a year ago, the team at Wube Software have now finished it up enough to let everyone have it. Note: Copy personally purchased.
It's quite the difference. Overhauling a number of major parts of this engrossing building and automation game. It has a brand new map editor, redesigned enemies with a graphical overhaul, automatic mod downloads when joining a server, a "massively" optimised fluids system, a completely new and modern rendering backend to take advantage of modern GPUs, a much better introduction scenario for new players, a new and improved look for the interface and plenty more smaller features.
The amount you can do in it is crazy! I fell in love with Factorio pretty early on, since even a self-confessed dummy like me can get along with the building and designing aspects of it. It can get a little complicated when you really start building up but it handles the complexity so nicely to keep you in the loop and feel like you're always getting somewhere. It just becomes a game I enjoy watching, there's just so many moving pieces. Just look at this, it might be terrible BUT IT WORKS and I feel like a mad scientist: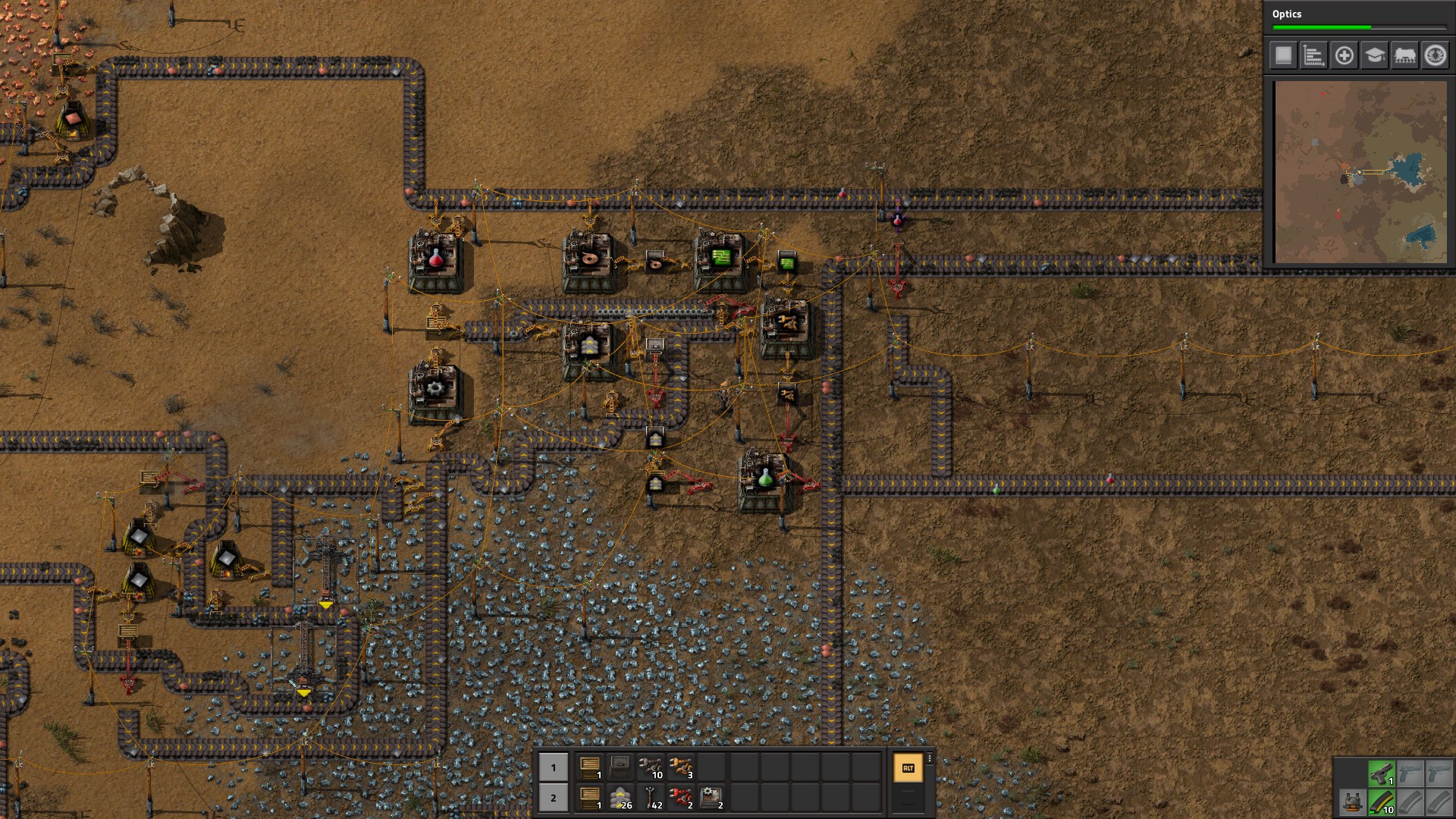 Factorio is such an unbelievable destroyer of time itself though. Even today as I jumped in to "test" it was all working correctly, multiple hours vanished down the transport belt never to be seen again. A large part of that being me getting something going, then half an hour later realising my production chain was terrible and doing it over again, researching something new and then needing to work that into it and repeat. It's a glorious chain of repetition. The best part though? The immense zoom-out you can do to take a good look what what you've done.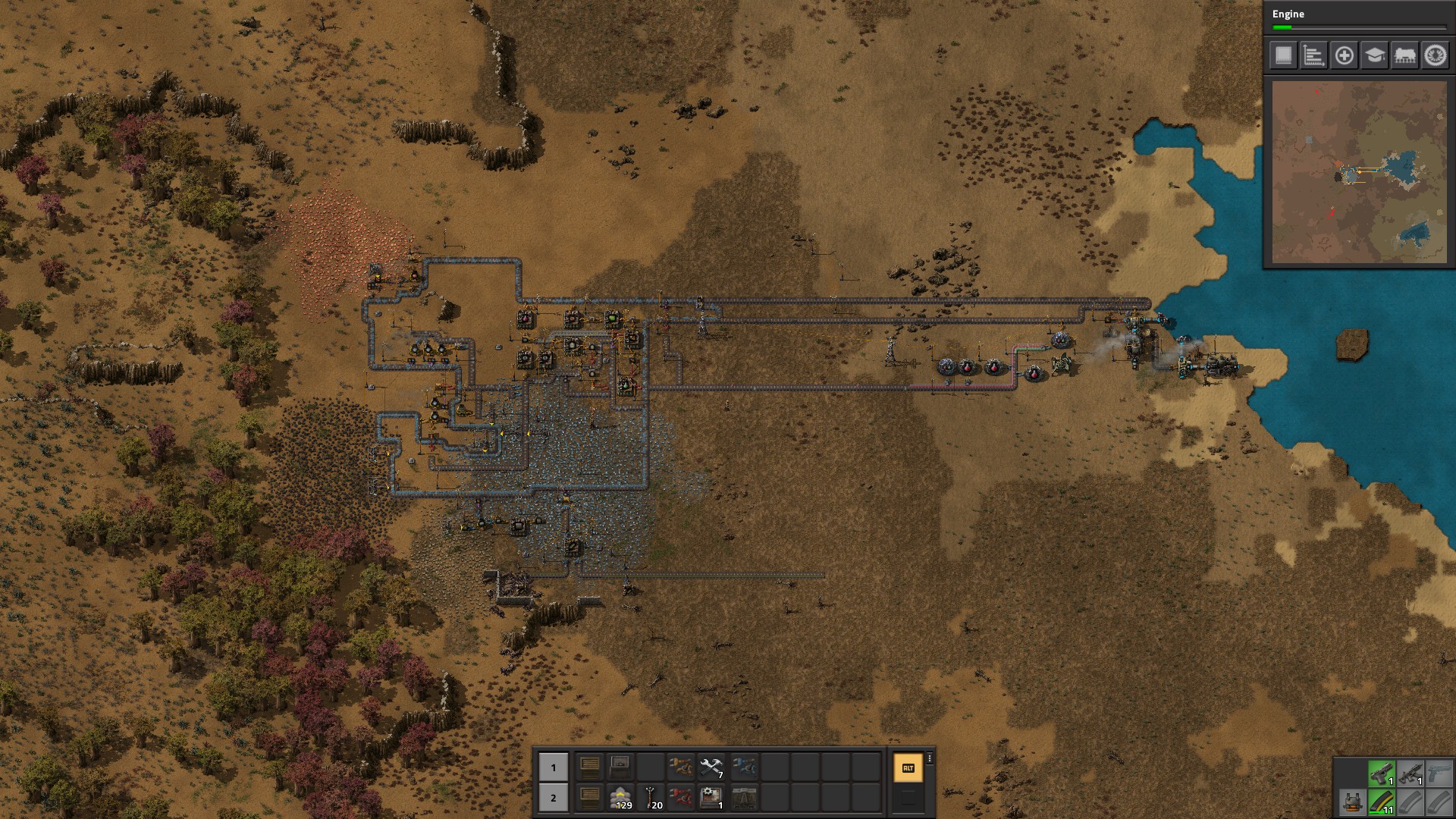 For the next version they've already got a plan in place. It should bring in some mini tutorials, a new campaign, high-resolution sprites for any that's currently missing, final balancing and final adjustments to the newer UI to make it all fit in. Presumably, after that it should finally leave Early Access after multiple years.
If you've not picked it up yet, this is a really excellent time to do so. If you don't see any articles on here tomorrow, it's probably because I'm trying to launch a rocket in Factorio.
Links:
Some you may have missed, popular articles from the last month: