UnderMine has you dig deep for riches, now with a little bit more of a purpose with the Collector update out now.
This update comes with two big new features! You can now unlock access to Griswold the Collector, if you manage to find a dusty tome in the UnderMine and bring it back. This allows you to unlock a bookcase behind the Archmage and discover Griswold hiding away. Griswold can give you hatchlings and when hatched they can become a new familiar.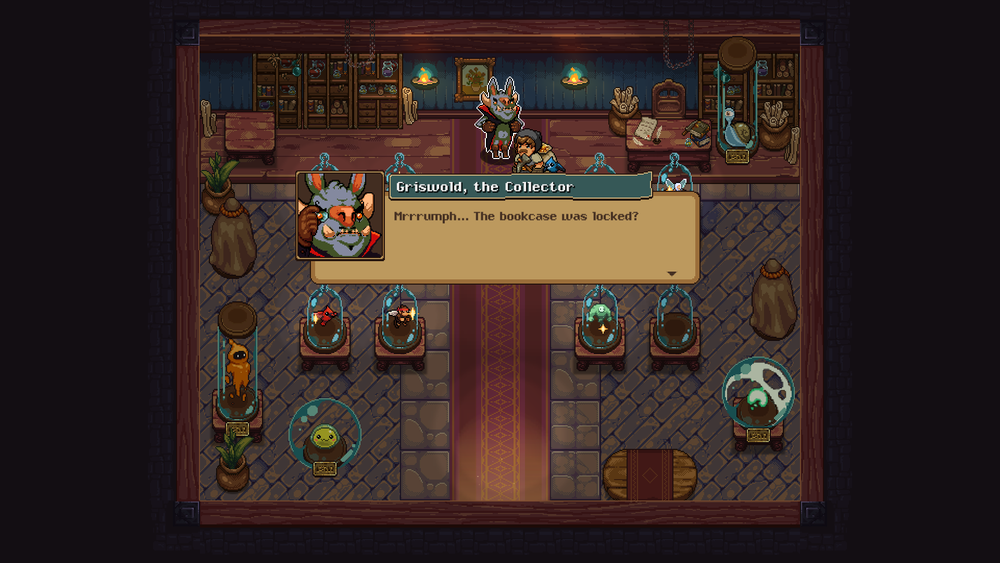 You're also now not limited to your little Canary follower, as they've expanded the types of familiars you're able to get. Each of them also had three levels and they gain XP by performing actions and going deeper in the UnderMine.
Available familiars
Canary - The canary helps the peasant pick up gold and works well with resource strategies
Firebird - The Firebird fires large fireballs at enemies and helps support fire based builds
Thunderbird - The Thunderbird fires lighting at enemies and helps support lightning based builds
Sylph - The Sylph allows the peasant to pray more often and with reduced cost, supporting blessing based builds
Spirit - The Spirit lets the peasant carry more potions and helps with potion based builds
Nikko - Nikko, the flying monkey, pounds enemies in melee, and helps the peasant critical strike more often
Sol's Phoenix - The Phoenix is a defensive familiar and will heal the peasant when they take damage
Djinn - The Djinn is crafty and will uncover secrets for the peasant
Additionally new language support has been added for French, Spanish, Simplified Chinese, Japanase and Korean.
You can see some early thoughts of mine from the first release here. I've played quite a few more hours in it since then and again with this latest update and I'm still very much enjoying it. The relic system is really fun, much like Slay the Spire has with you gathering a list of them during a run. My favourite relics so far might be Crippling Poison together with Guidance, since you have a chance to poison enemies and when you throw your axe it ricochets around enemies and those two together make it pretty hilarious when there's a lot in a room.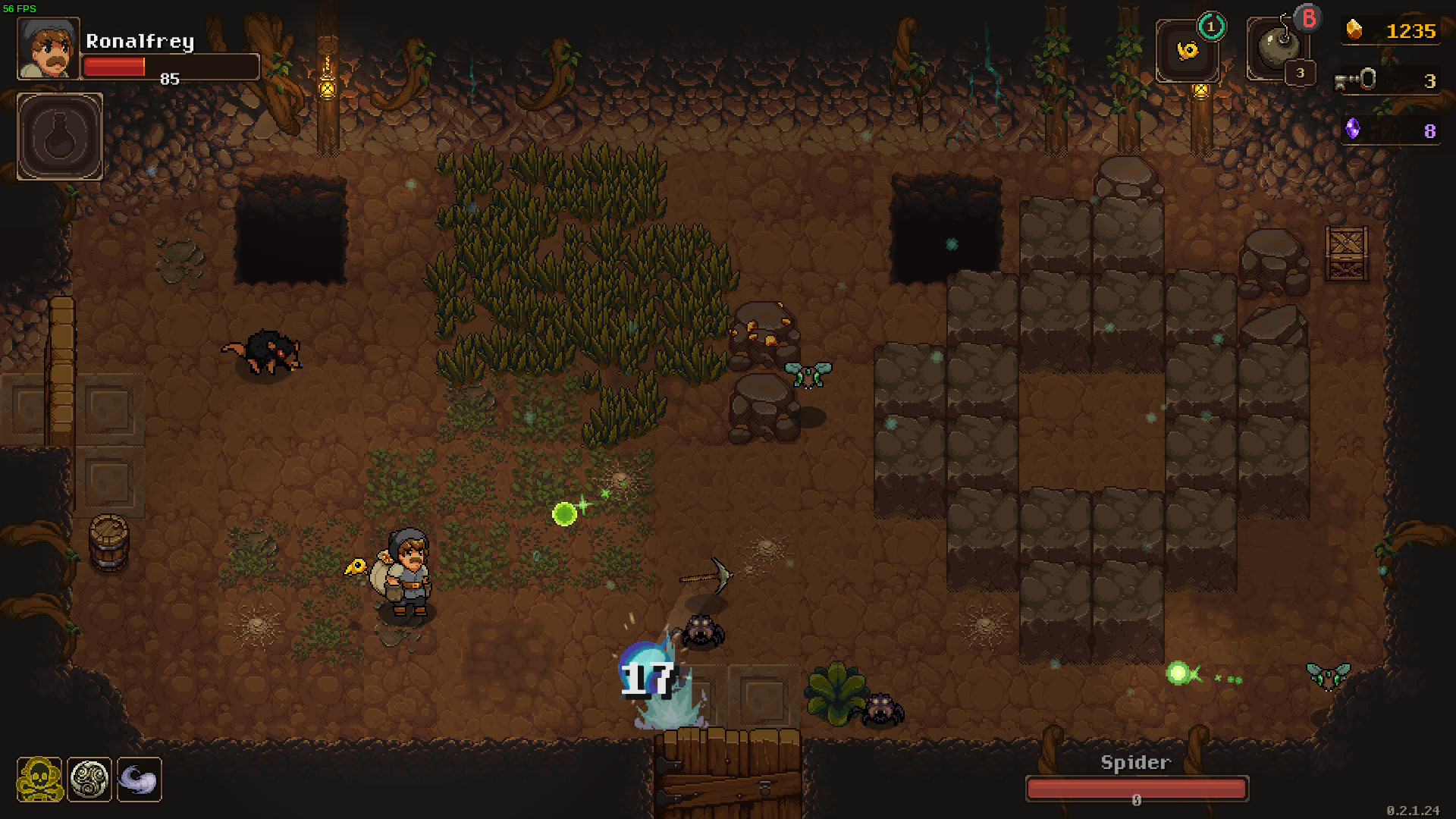 This latest update to the game adds some other smaller additions too including a Big Chest you can open for three keys, a new rare relic the Cosmic Egg, a new potion, more encounters and new achievements.
UnderMine is a game where I end up finding something new every time I play and not just because of an update. Today for example, I came across a Mage and a Knight guarding a special room. I accidentally hit the Mage as there was a crate next to her I wanted to break—oh no, the doors close and I've accidentally made myself a target. Yeah I didn't last long there but it was an unexpectedly amusing encounter.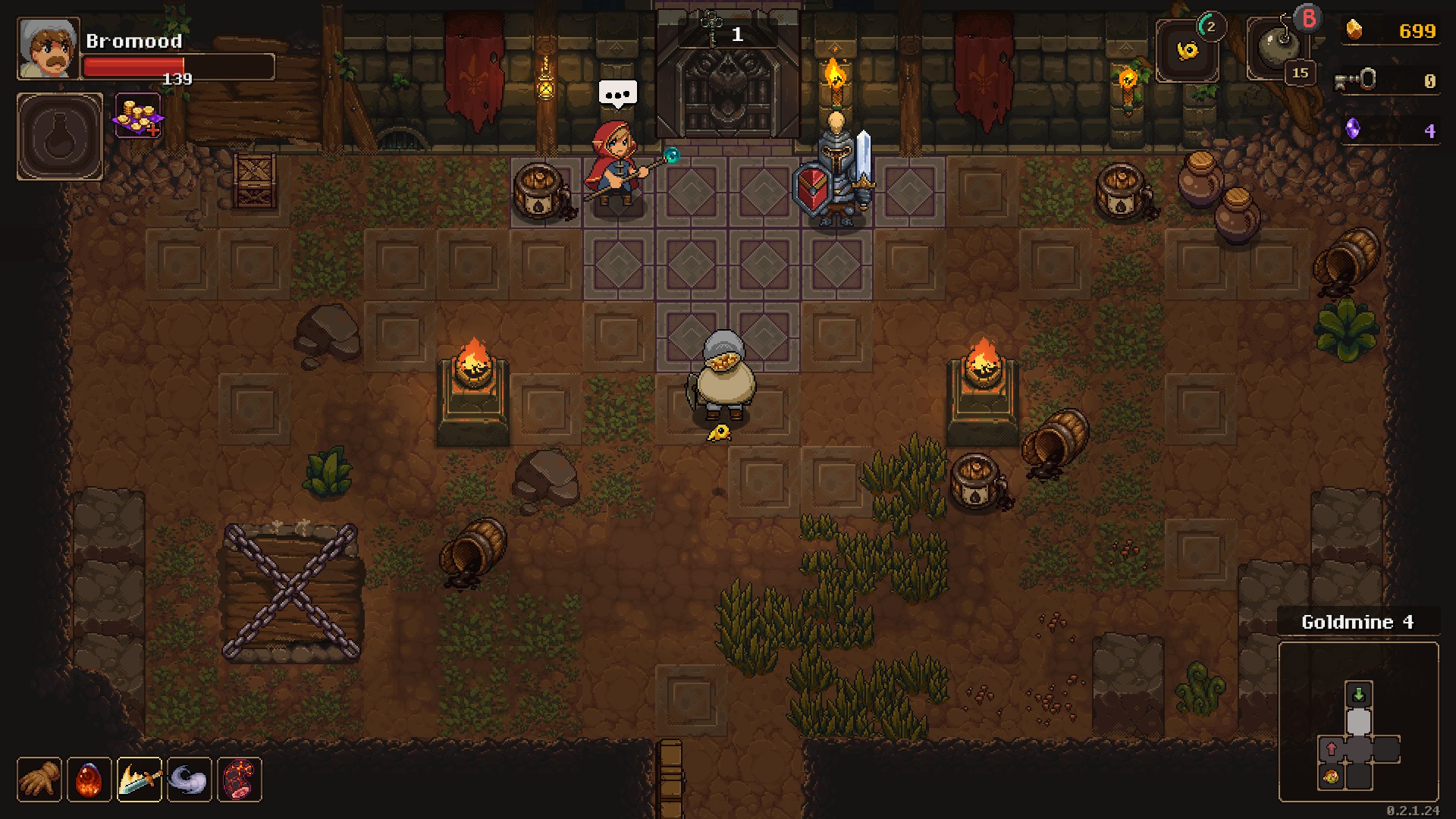 I also came across a minefield in another room today, that was an absolute highlight as I had also just extracted some Gold. Any time you do mine Gold, little green pilfers appear to steal it from you and—BOOM! Hah, they all got blown off the screen and it was a magnificent moment.
They do have an issue with performance suddenly dropping. Most of the time it's super smooth but certain rooms cut the FPS in half. I'm assuming it's a Vsync issue at this point, as there's no option to turn it off and when it does have the issue the performance quite literally goes from 60FPS to 30FPS exactly and you can feel it. I've emailed the developer some details on this to hopefully help solve it.
Other than that though, I'm excited to see how they expand UnderMine during Early Access. If this update is anything to go by, it's going to be fun.
You can find UnderMine on Steam now.
Some you may have missed, popular articles from the last month: