While perhaps not as big as previous events, it's still a good time to boot up Team Fortress 2 again and have a blast. Dust off your crazy mask, pick a silly weapon skin and dive in.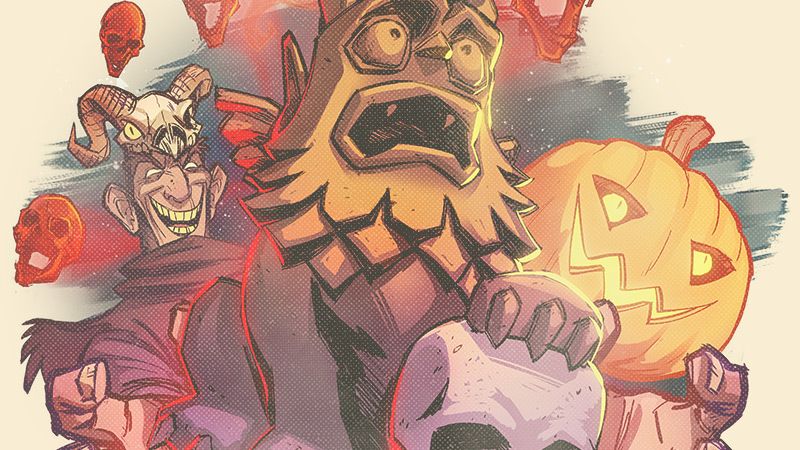 Scream Fortress XI artwork, Credit: Valve.
Scream Fortress is the yearly Team Fortress 2 Halloween event with Scream Fortress XI launching earlier this month, running until November 7. Considering how old Team Fortress 2 is now, with it originally launching back in 2007 it's pretty amazing to see it still get anything at all like this. Well over 10 years old, in PC gaming time it's seriously old. Still popular though, there's over 45 thousand people online in it as I write this.
As for this event it features two new community created maps with the King of the Hill mode in 'Laughter' pictured below:
The other map is a Payload game mode with 'Precipice' pictured below:
Laughter is actually quite a fun map to play with water to fall into around the point (I said hello to it a lot) and a special portal to run through. Precipice though, feels a bit too plain.
Not just the new maps though, you're also able to match-make for a tour of all the past Halloween maps which is pretty awesome. I missed most of these events, so it's certainly handy for people like me.
There's also a new "Spooky Spoils Case" (a loot box) with 22 community-created cosmetic items, 20 new community-created effects, everyone who launches the game gets a Soul Gargoyle if they didn't have one, the Halloween Contracts got a reset so you can go through them again and by completing one, you get a classic Halloween item and possibly a Spooky Spoils Case.
I've actually warmed up to Team Fortress 2 once again. For me, the main issue when I really thought about it a while ago was how completely messy and chaotic the Casual modes are with so many players. It's too much for me and so didn't really help me appreciate it properly. After playing a lot more of the Competitive side, with a much smaller player count at 6v6 it's really grown on me.
As always, find TF2 free on Steam.
Some you may have missed, popular articles from the last month: