Ravenfield, the highly amusing and incredibly moddable indie FPS that's in Early Access continues expanding the new Conquest Mode.
While Ravenfield has been fun for a while, only recently has it gained a game mode that has you do more than just run around, shoot and laugh at the ragdolls. The new (and heavily work-in-progress) Conquest Mode has you fight against the AI across map-nodes, acting as a sort-of lengthier campaign option. While it's early, it's very promising and certainly quite different for an FPS to have a game mode like this.
You pick a node on the map and send people across to fight on it, if you manage to capture a node it will give you rewards each turn like research or money.
The Conquest Mode now has a tech tree to complete, so as you progress you will now need to unlock various weapons with the AI also using a tech tree so you will be competing not just on territory but your weaponry technology too.
Apart from that, the developer has also improved the water simulation in Ravenfield too. There's now some small waves, so craft will bob around a little and new water splashing effects. They also added a water planing physics model, saying that the RHIB will now rise out of the water at high speed which is pretty awesome to see.
Even if you're not interested in the Conquest Mode, I can still recommend Ravenfield as a fun single-player FPS with a ridiculous amount of content in the Steam Workshop to add in and mess around with.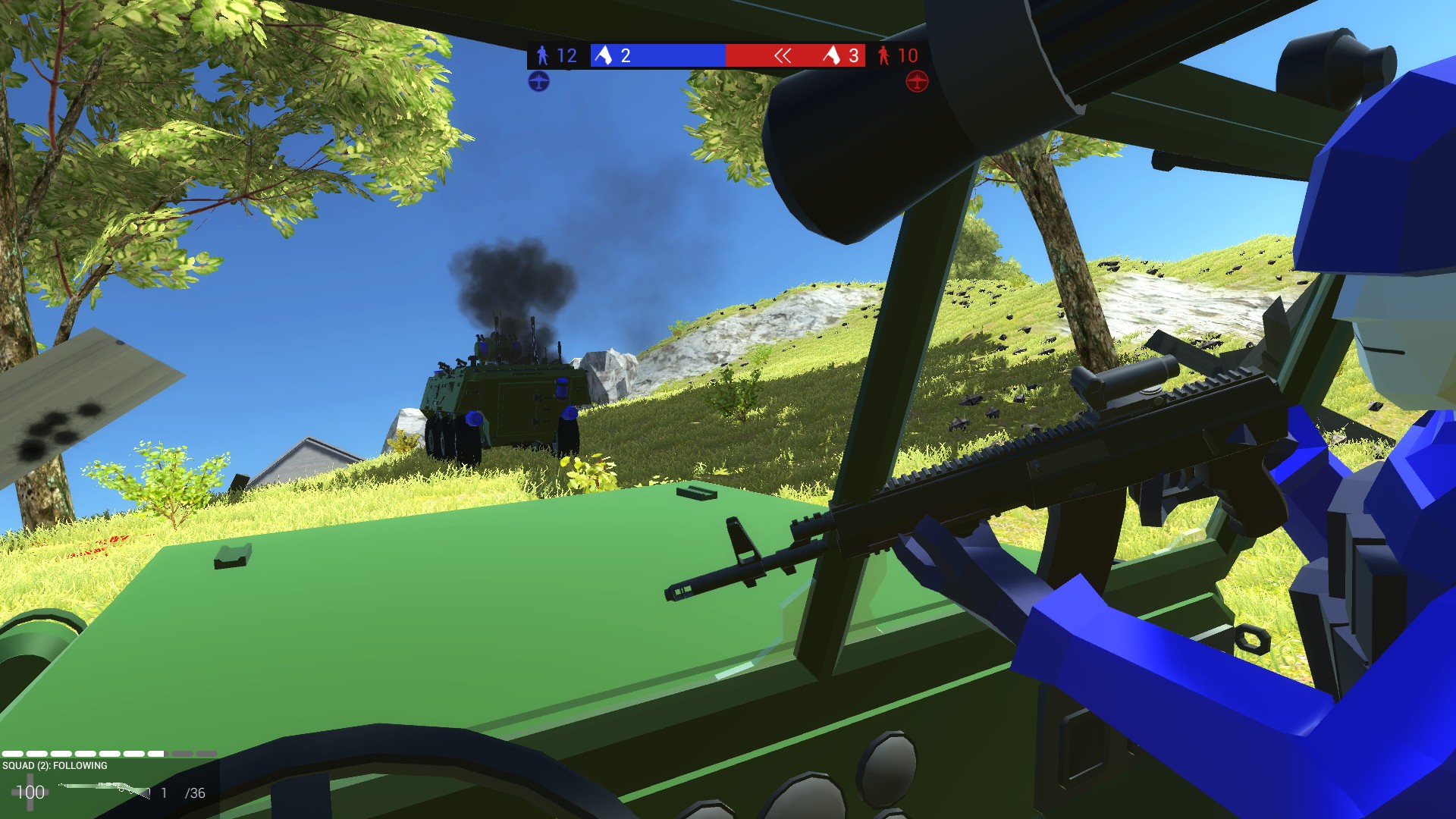 Both myself and my Son have had a huge amount of fun modding it adding in all sorts like Zepplins, an X-Wing, a Trident Submarine and the list of crazy additions goes on.
You can find Ravenfield on Steam in Early Access.
Some you may have missed, popular articles from the last month: