Mega Cat Studios previously showed how eating enemies in Bite the Bullet would power you up, now they're talking about the varied weapons you get to play with.
As a huge fan of Broforce and other such crazy action platformers, Bite the Bullet is high up on my list of games coming out next year. We shouldn't be waiting too long on it, with it due in the first quarter of 2020. To show it off a little more, Mega Cat Studios have a new video talking about all the weapons and some of them are pretty crazy. Take a look: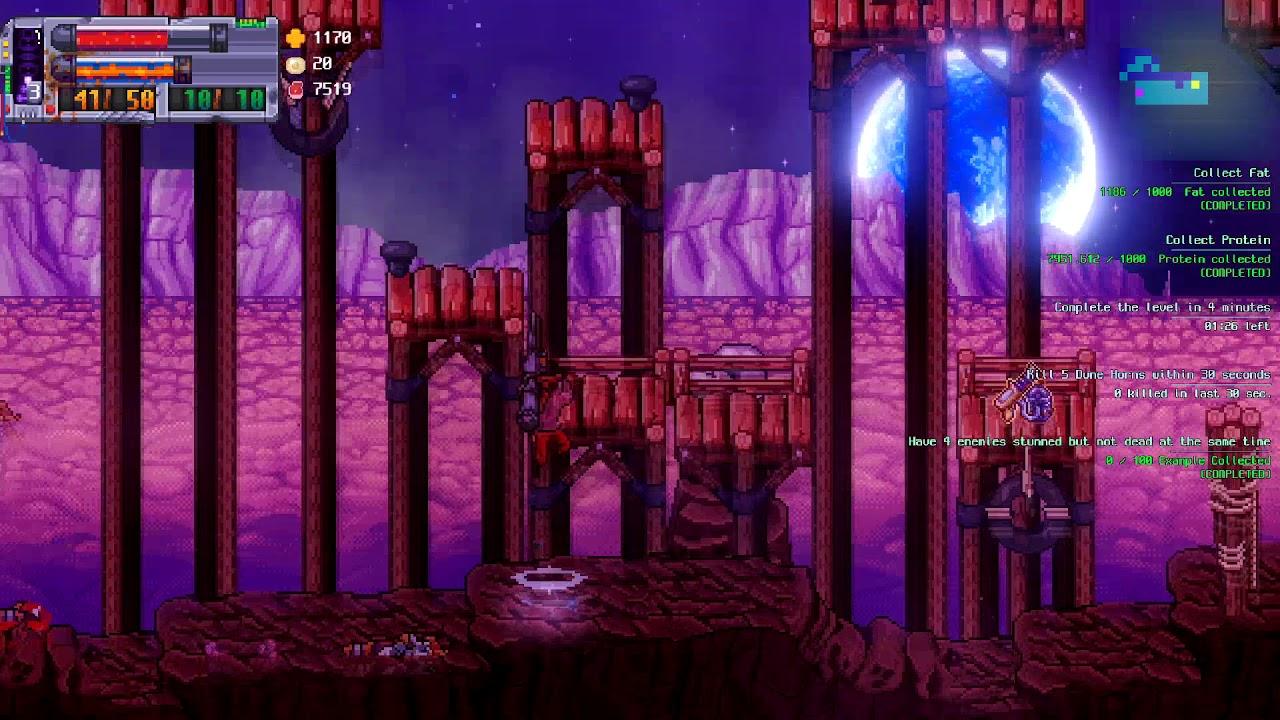 One thing that's clear from the video, is that they really need to sort that camera out. The constantly flicking between left and right so forcefully makes it a bit disorientating. They're going to need to tone that down a bit, too distracting and it's not as if it gives you much extra view either side when it does it. Apart from that, Bite the Bullet is shaping up to be quite an expansive and explosive run and gun RPG-platformer that's arriving with Linux support next year.
Quick feature highlight:
Devour enemies to powerup your character, weapons, and abilities!
Choose between diet-based classes, like the vegetarian Slaughter of the Soil or the blood-soaked Gorivore!
Chow down on everything - enemies, walls, even bullets!
Blast or eat your way through powerful enemies like Goo Behemoths and Mutant Hamster Squirrels!
Loot powerful weapons with fun modifiers, like Spicy Critter Cannons and Organic Meat-Seeking Missiles!
Craft exotic new weapons by wolfing down special types of characters and enemies!
Customize your character with synergistic skill trees that offer abilities like Napalm Vomit and Appetite for Destruction!
You can wishlist and follow Bite the Bullet on Steam.
Some you may have missed, popular articles from the last month: