GDevelop is a wonderful up-and-coming free and open source game engine, allowing you to create games using visual event-based programming as opposed to typing everything out line-by-line.
A fantastic type of tool for prototyping, getting a younger generation interested in making games, and for those who think they don't have enough time to learn another full programming language it can be a bit of fun. GDevelop's progress has been amazing too, with another release landing yesterday.
GDevelop 5.0.0-beta84 adds in a bunch of new effects you can use including "Black and White, Noise, CRT, Godray, Tilt shift, Advanced bloom, Kawase blur, Zoom blur, Displacement, Color Map" and more. These special effects can be added to your game with minimal fuss too, and the result is pretty awesome.
As an example of them, here's a few shots using the included Platformer example project. Click the image to see the gallery: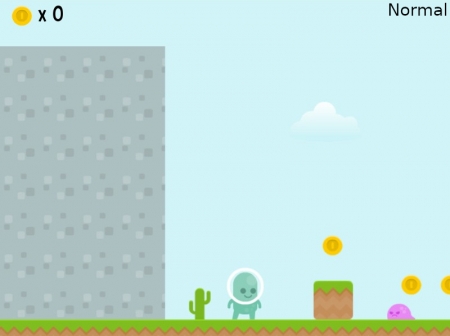 That's really basic, but you get the idea. All objects can be placed on different layers, with different shader effects in place. Like the below shot, I added a CRT styled effect to the main screen while giving the character model Chromatic Aberration.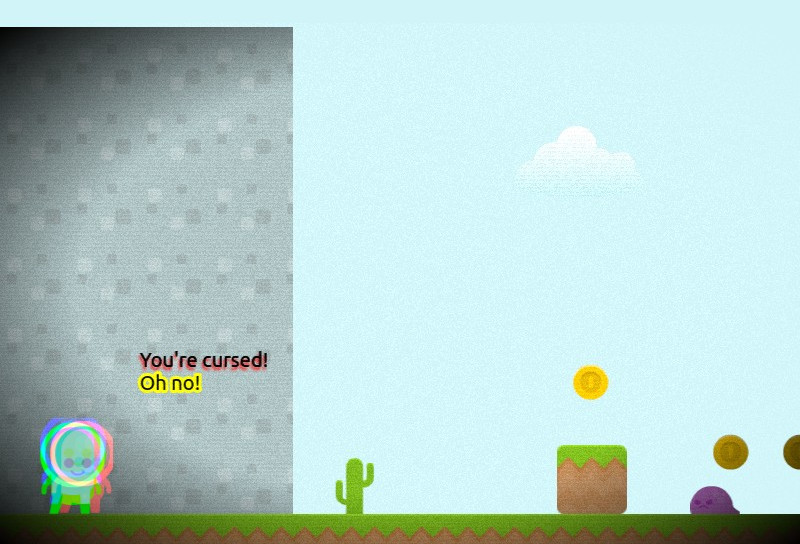 There's also a new BBText object, which allows you to add in rich text formatted with BBCode, as seen in the "You're cursed! Oh no!" text in the above shot. The Piskel sprite editor included also gained some enhancements like a palette transfer tool and a colour index shift brush. For those of you wanting to see demos of it, to help get started, this release also comes with new example projects to open and tinker with, along with another game tutorial.
See more on the official site and GitHub.
Some you may have missed, popular articles from the last month: