Valve have announced that they're going to be giving Soundtracks their own special section on Steam instead of them being a generic DLC listing.
In the Steamworks Development post, Valve said that all this will properly launch on January 20 with a sale event. However, they've already begun pushing some of the changes out there in public.
Currently, if you want the soundtrack to a game you have to own the game, and download it as a DLC with the game to access it through the Steam client. Not exactly ideal, in fact the whole way it was done was a bit rubbish. With a new dedicated Soundtrack "app type" you will be able to purchase a soundtrack you like completely independent from the actual game and download it. On top of that, you can have a dedicated music folder to store it all in so you don't have to hunt across Steam for all the files.
This isn't a shock though, it actually leaked out previously when it went live for a moment before being pulled which we got a shot of in this previous article. It will look something like this: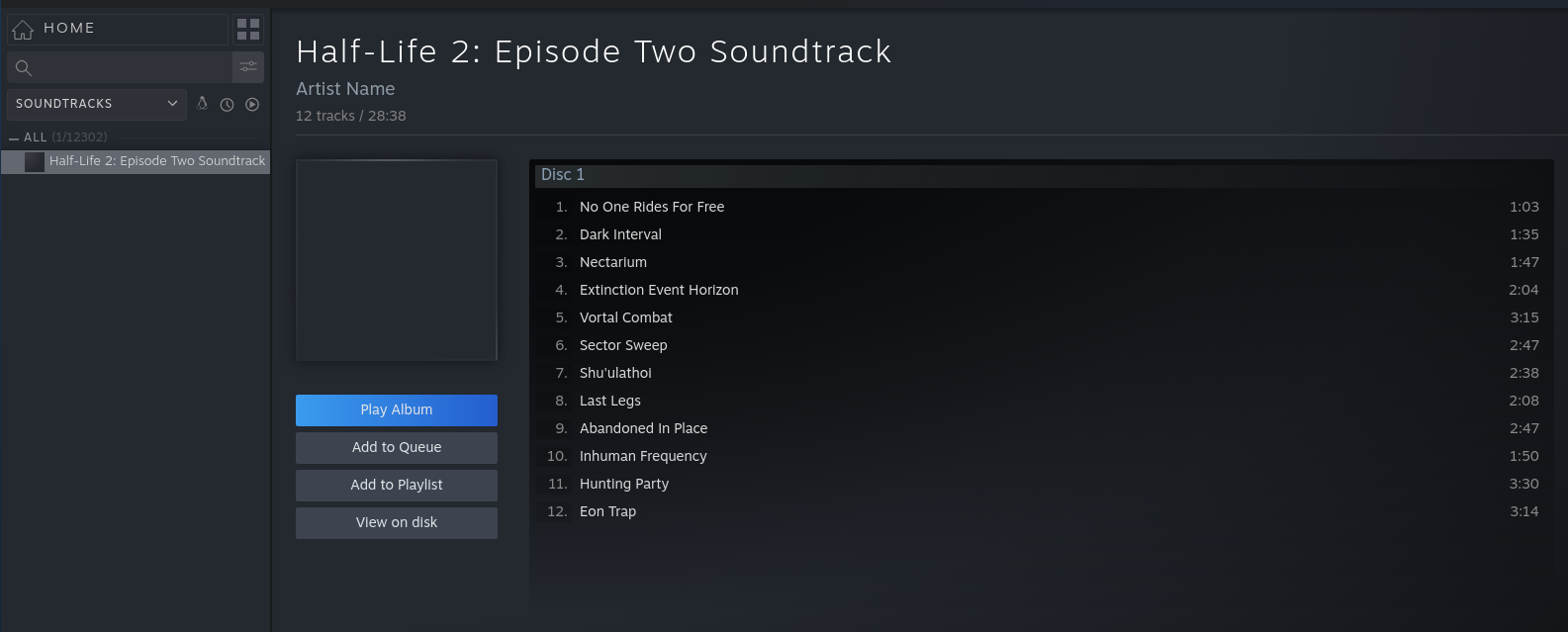 This also fixes an issue I bugged Valve about a few times over the years, where a developer accidentally set a soundtrack DLC as available for Linux even when the game isn't. Now it doesn't matter, you can just buy and enjoy it without issues—no fuss is how I like it.
Not stopping there though, Valve are expanding it. Multiple quality levels will be available, a new interface (like the above shot), album art, notes and more little additions like you might expect when buying music.
You will be able to use the Soundtrack checkbox when searching too (try this) like you could for DLC, Demos, Software and so on. As an example store page, Valve have already switched over the Portal 2 soundtrack to the new store page format (image here if you can't view it).
What do you think of this change? Quite nice I think.
Some you may have missed, popular articles from the last month: