Trese Brothers Games (Star Traders: Frontiers) have a bit of a hit on their hands here, as Cyber Knights: Flashpoint is smashing through goals on Kickstarter.
With an original goal of $50,000 they managed to get funded in less than 12 hours. That's pretty incredible and good for Linux gaming fans too, since Trese Brothers continue to support Linux with Cyber Knights just like they did with Star Traders: Frontiers and Templar Battleforce.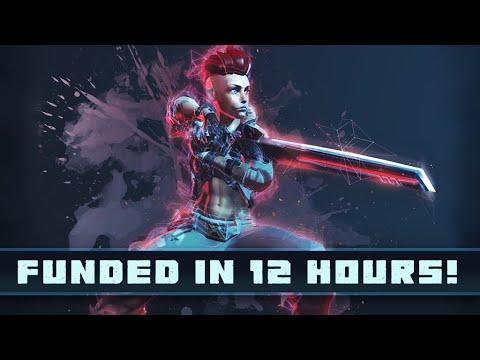 They're now sat at over $136,000 which means a couple of their stretch-goals have been hit. These are goals set at certain funding points where they confirm new features like "20 hours" of extra story content, new outfits, a new battle drone and the next goal is to have more animations to enable features like dragging away bodies which could open the gameplay up further. Looking at the trends, they're likely to still get quite a bit more in funding before the campaign ends on March 6.
Some of what to expect from it:
Turn-based Tactics: Deep and tactical gameplay using a turn-based, gridless third-person combat simulator. Cover! Overwatch! Recoil!
Dynamic Cyberpunk Story: Unique interwoven narrative with depth, meaningful player choices and hundreds of hours of gameplay
Sophisticated Missions: Combine stealth, hacking and combat across multi-stage missions. Gain pre-mission advantages from Contacts
Endless Builds: Experiment with endless combos of Jobs, cyberware, weapons and gadgets to build the perfect team
Evolving Characters: Your team evolves as the story, your choices and battle leave lasting wounds, add Traits and threaten to strip their humanity
Safehouse Base Building: Construct a custom safehouse and upgrade rooms such as weapon shop, hund kennel and medical bay.
You can find it on Kickstarter and wishlist on Steam.
Personally, I'm quite excited for Cyber Knights. I'm craving a really good XCOM-like and Cyber Knights looks like it might just fit the bill. Since it's fully funded, it's now listed on our dedicated crowdfunding page.
Some you may have missed, popular articles from the last month: