Considering we already have several mods of this type for Doom, that aim to mix elements from different popular FPS's (see GOL articles for BlooM, BorderDoom and DaggerHell Overkill as references), it was only a matter of time until someone decided to bring the insanity of Dusk as well…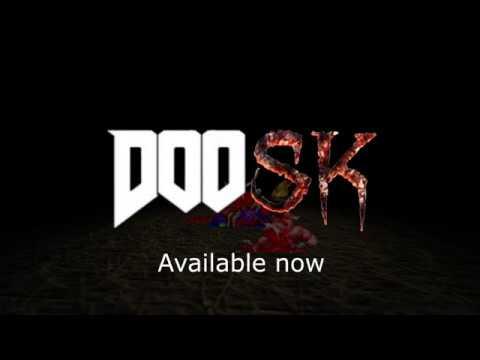 After an announcement on ModDB two months ago, Doosk was officially released last week, followed by an upgrade on Feb 21. It must also be noted that both of these Twitter messages, along with other related news, were retweeted by New Blood Interactive, the developers of the original Dusk, therefore implying an endorsement of the mod.
As expressed in the aforementioned announcement, these are some of the mod's main features:
- A flashlight that never runs out of battery...

- All weapons from Dusk are already ripped (dual versions were ripped as well) (...) they also have recreated most of their hidden mechanics.

- An accurate version of the hud was recreated (...) The hud also checks your current aspect ratio and adapts to your screen. An option was added to check your current ammo pool for all weapons. It even features the crosshairs from each weapon.

- (...) some achievements [However, the developer clarified that] They serve no purpose other than bragging rights.

- (...) several game mutators that will allow you to modify certain behaviours of the game (...) Most of the mutators were added as a joke and serve no purpose other than some giggles, but some of them can drastically affect the overall gameplay.

- (...) optional Dusk's ambience tracks that can enhance the mod experience. Songs are chosen at random, so you can't predict what song comes next. It is an optional feature, so you can select between regular and dusk music without leaving the game.

- (...) an optional addon made by IvoryDuke that allows you to move your character in a similar fashion to Dusk. You can jump, bunnyhop and strafejump at will to gain speed and do crazy maneuvers.
About this last feature, in the following link you can consult more information about it.
Having mentioned all these additions, on this official gameplay footage you will be able to see them in action: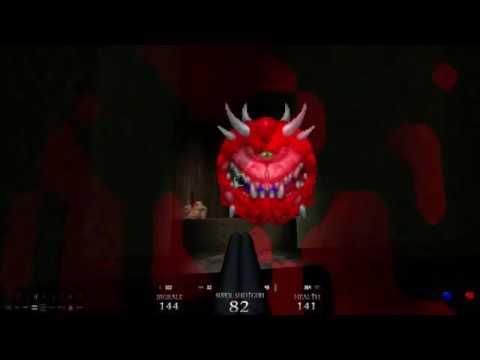 The developer also promised more upcoming features:
Brightmaps, High resolution (360/720p) rips, a custom mappack specifically made for this mod and perhaps even custom monsters and Zandronum/Heretic compatibility (if possible). Hopefully, i'll be able to deliver these future updates sometime later in 2020. Custom maps and monsters might take a while though, since I haven't started any of these yet.
If you experience any problem while trying the mod, the developer currently is very active on the ModDB page, so you can report bugs, suggest new features or give general feedback and it's very likely your message will be answered.
Finally, as with any other Doom mod, you will need to download GZDoom to be able to play Doom on Linux (remember that Zandronum is unsupported for the moment). Also, you will need a copy of the original Doom games, which by the way are currently on discount on Steam.
Download Doosk from ModDB, for free.
Some you may have missed, popular articles from the last month: