Evil Empire & Motion Twin have updated the excellent Dead Cells again, after release a Half-Life themed patch last month, the larger 'Bestiary Update' is out now.
They actually said an even bigger update is coming, with this to hopefully keep players going until that's done. Included are six new monsters to fight. 3 are biome-specific, the other 3 are spread through different levels at different Boss Cells. The reason being things getting a little repetitive so this should mix up the combat more, since they have newer attack patterns too.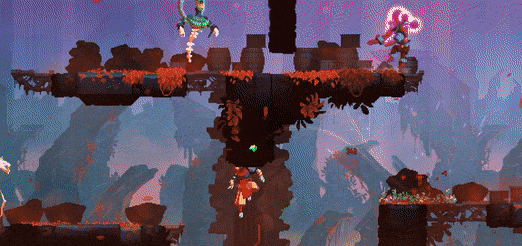 Also added with this are 11 new affixes on active skills, they said this is to help those items that didn't have enough as part of their plan to expand the existing parts of Dead Cells before the larger content to come. Affixes are special modifiers that can randomly generate on your gear, making them more powerful or useful in some way. Here's what they added:
8 new normal affixes:
- Ice, fire, bleed or poison on nearby floors or enemies when the effect of the used active ends
- A grenade, a volley of arrows, or fire spreads when a deployable trap is destroyed
- Get all your arrows back when using a skill

3 new starred affixes:
- Oil and fire spread around when a deployable trap is destroyed
- Push enemies around you when the effect of the used active ends
- Extended duration for powers like Wings of the Crow or Smokebomb
The Bad Seed DLC also saw quite a lot of balancing adjustments, quality of life updates and there's bug fixes across the whole game. Ten new achievements were added too, although 8 of them are for The Bad Seed DLC with 2 that anyone can earn in the base game. Full patch notes can be seen here.
Dead Cells still remains as one of my favourite games, it's just so ridiculously satisfying.
You can pick up Dead Cells from Humble Store, GOG and Steam.
Some you may have missed, popular articles from the last month: