Daggerfall Unity is a recreation of The Elder Scrolls II: Daggerfall built on the Unity game engine, with the project source code also available. Not something we've covered on GOL much but it continues advancing and it's sounding quite impressive.
A fresh release went out recently with Daggerfall Unity 0.10.23 which brings in some huge additions to the game engine. Playing it should be easier than ever thanks to work on the controls system which includes a new Advanced Controls UI, plus full Controller Support for various gamepads and the ability to set Sneak as a toggle rather than having to hold it down. Together all those should make it far more accessible.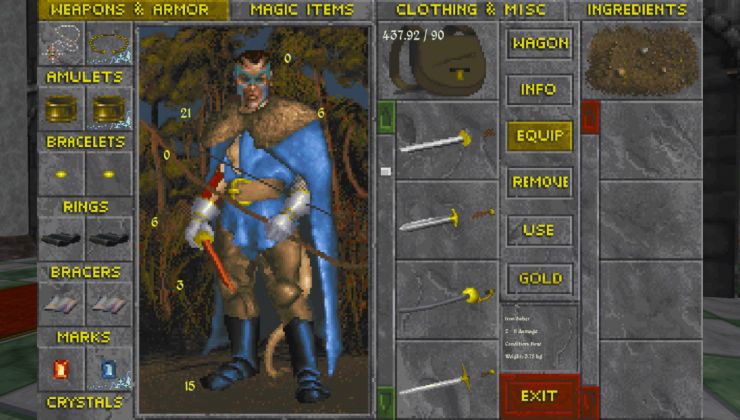 Even more went in like keyboard look support to play without a mouse, there's also texturing improvements, custom item support and further mod support improvements, new post-processing options for the Retro Rendering mode (video), climbing state is saved with your game so you can save while on high ladders and climbing in general saw big improvements and tons of bug fixes.
These recreations are absolutely vital to keep classic games alive, wonderful work. Find out more on the official Daggerfall Unity website.
Some you may have missed, popular articles from the last month: